West of Cheyenne (1931)
Something's missing
turning sad
and where's the magic
- C. Scott & D. Dyer
The film quality in "West of Cheyenne" is still that of silent film so it is easy to see the early transition to talkies when this was made. Also, a few intertitles are used to communicate the locations in the story. Tom is his usual handsome self in this story of a young man whose father is framed for murder - and must enter a forbidden territory in order to rescue him. Press kits for "West of Cheyenne" stressed Tom's speaking voice since this is his first full-length talkie feature film. "West of Cheyenne" was later remade as "Terror of the Plains" (1934) with Tom in the lead role.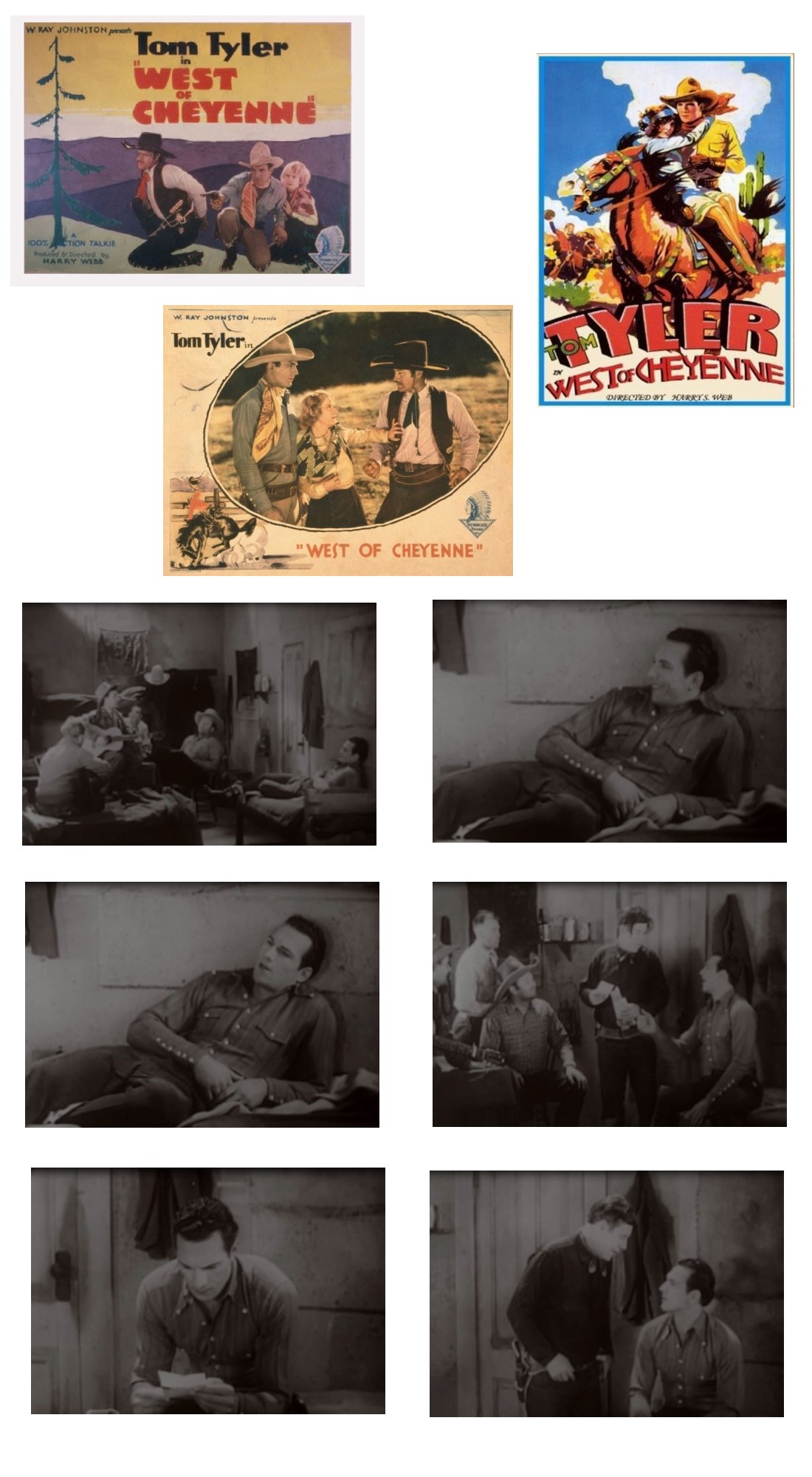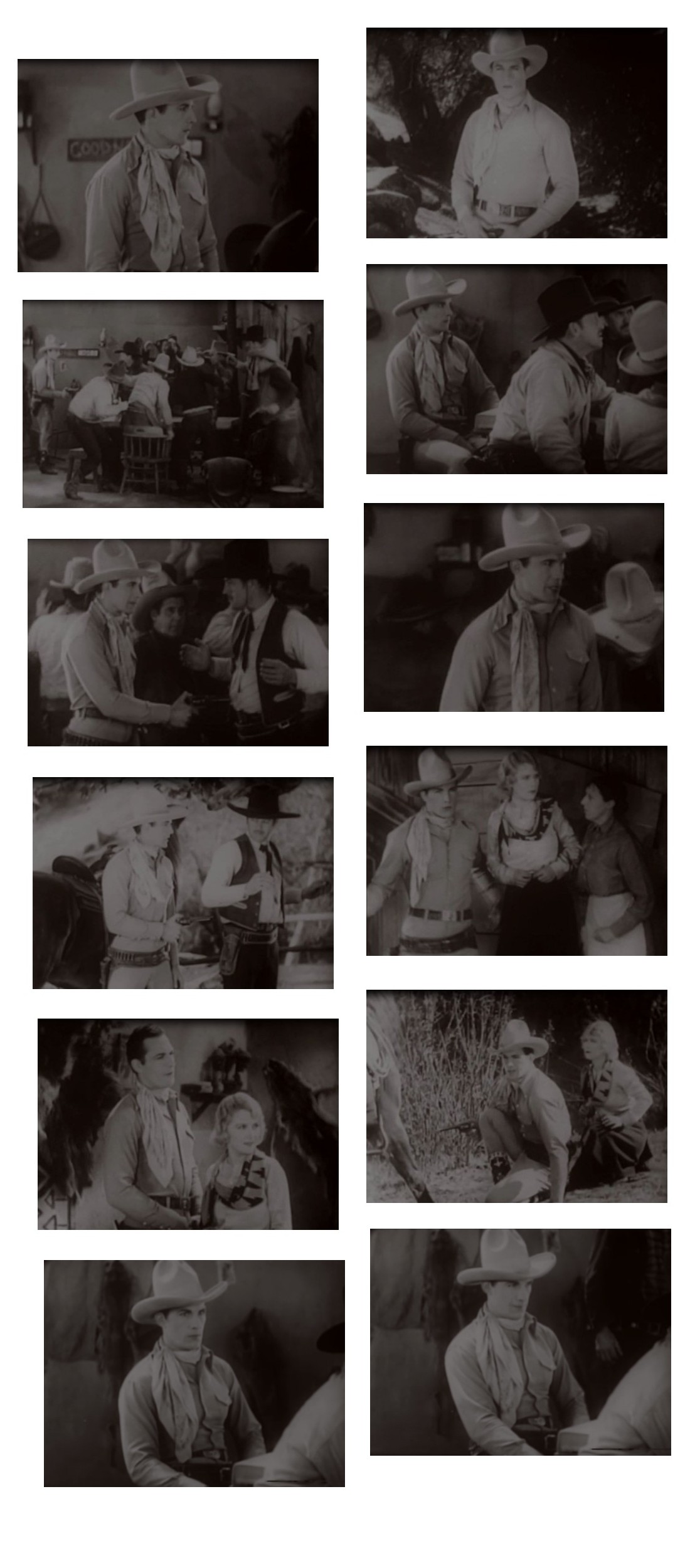 All composed text on this page is copyright Aventuras de Tom Tyler, 2018-2021.
No copyright infringement upon Tom Tyler's handsome face and gorgeous physique is intended. Neither is one intended upon his work. This website will always be ad-free and affiliate-free.

2015-2022 Aventuras de Tom Tyler