Two Fisted Justice (1931)
It saddens my heart, I know it shows
But that's just the way, the way it goes
- C. Scott & D. Dyer
Tom Tyler is Kentucky Carson, an agent on a special mission down south during the Civil War, on special orders from President Abraham Lincoln. While on his way down south, Kentucky finds a boy and his dog, and the adults he was traveling with, dead from an Indian attack. Taking the boy Danny under his wing, Kentucky rejoins his Poncho Riders in an attempt to eliminate the corruption of the town, and eventually obtain justice for a murdered man, Cheyenne Charlie.
The copy that exists is 45 minutes long down from its original 63 minutes. Upon viewing it, it appears that some pertinent scenes to the story are missing, particularly those where Tom meets Lincoln. A more complete print of "Two Fisted Justice" is at UCLA.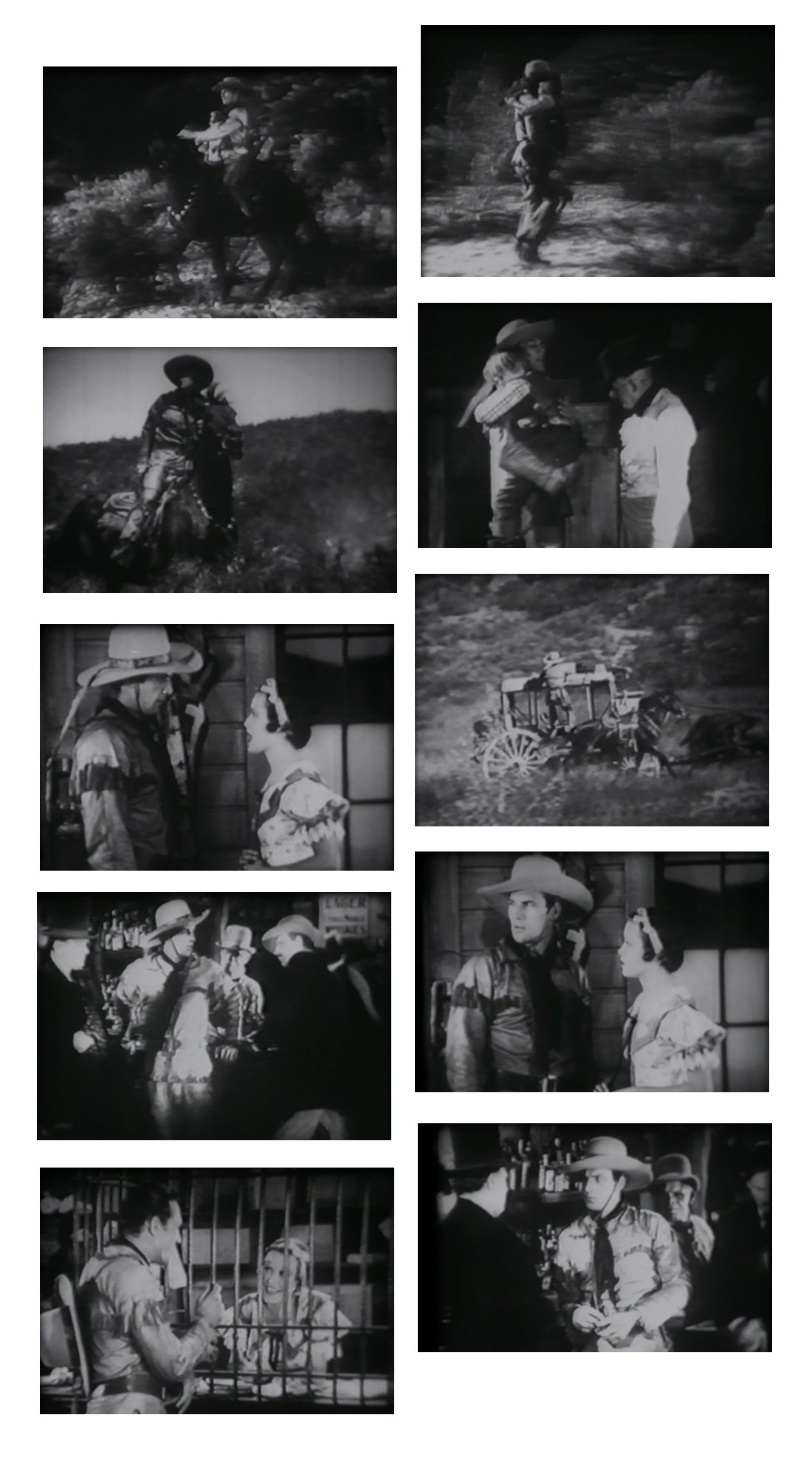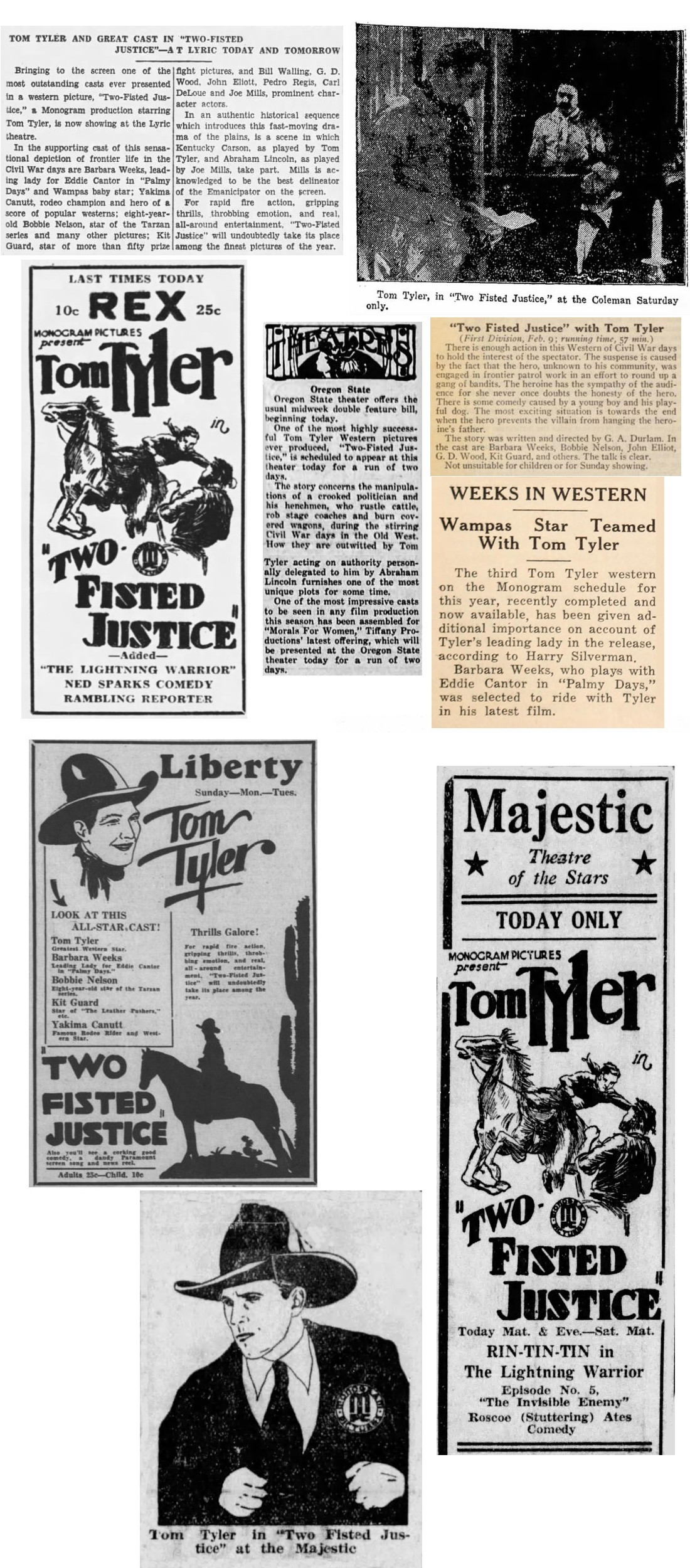 All composed text on this page is copyright Aventuras de Tom Tyler, 2018-2023.
No copyright infringement upon Tom Tyler's handsome face and gorgeous physique is intended. Neither is one intended upon his work. This website will always be ad-free and affiliate-free.

2015-2023 Aventuras de Tom Tyler