Trigger Tom (1935)
Lay it right on the line
deal the cards
and let me play your game
- C. Scott & D. Dyer
Tom and his pal Stub (Al St. John) are seeking to buy some cattle in the Blue Mountains. But an outlaw gang headed by Mose Jeckyl (William Gould) has an economic hold on all cattle owners in the area; only members of his gang can buy cattle, no one else can – that is, until Tom breaks the gang's rule.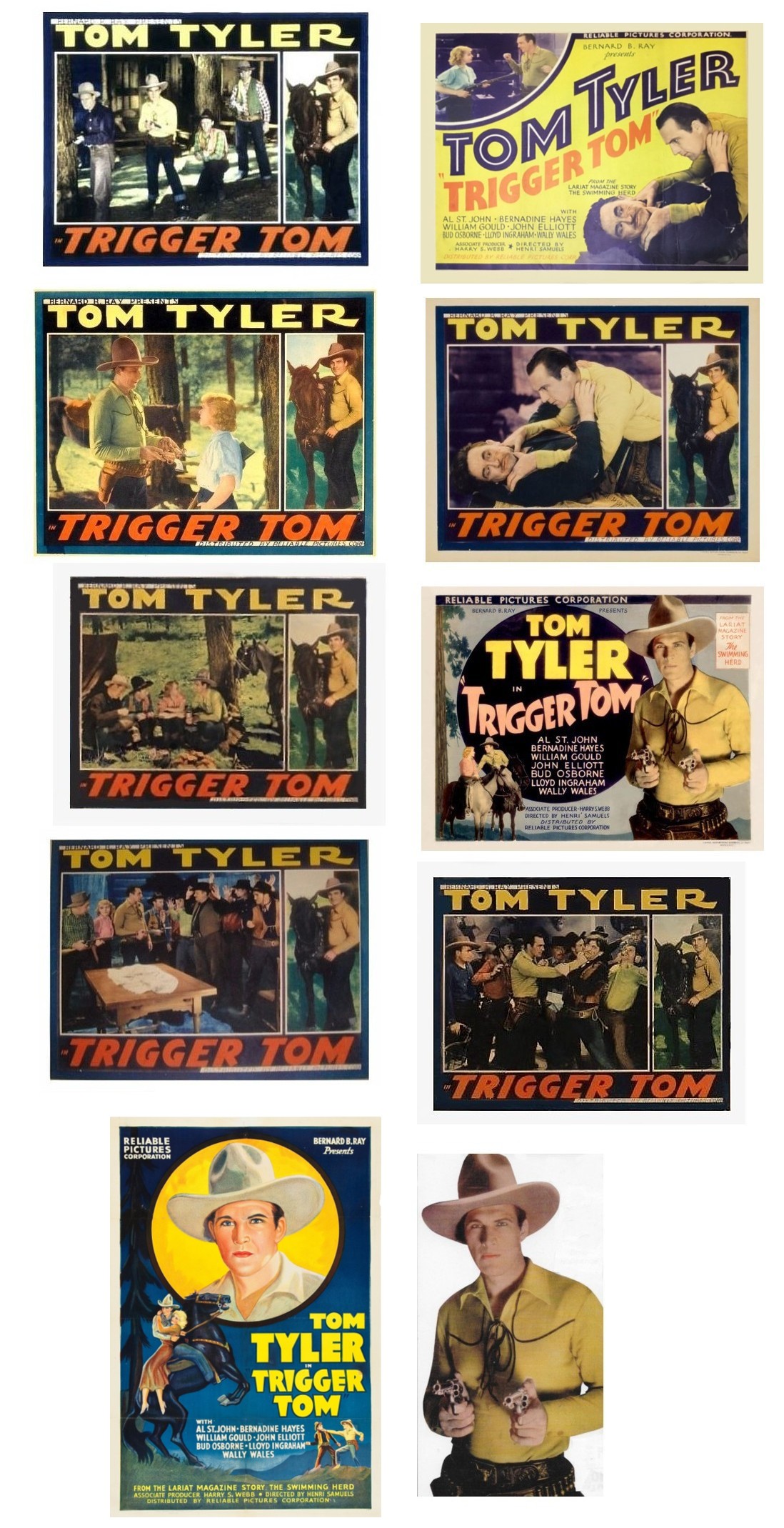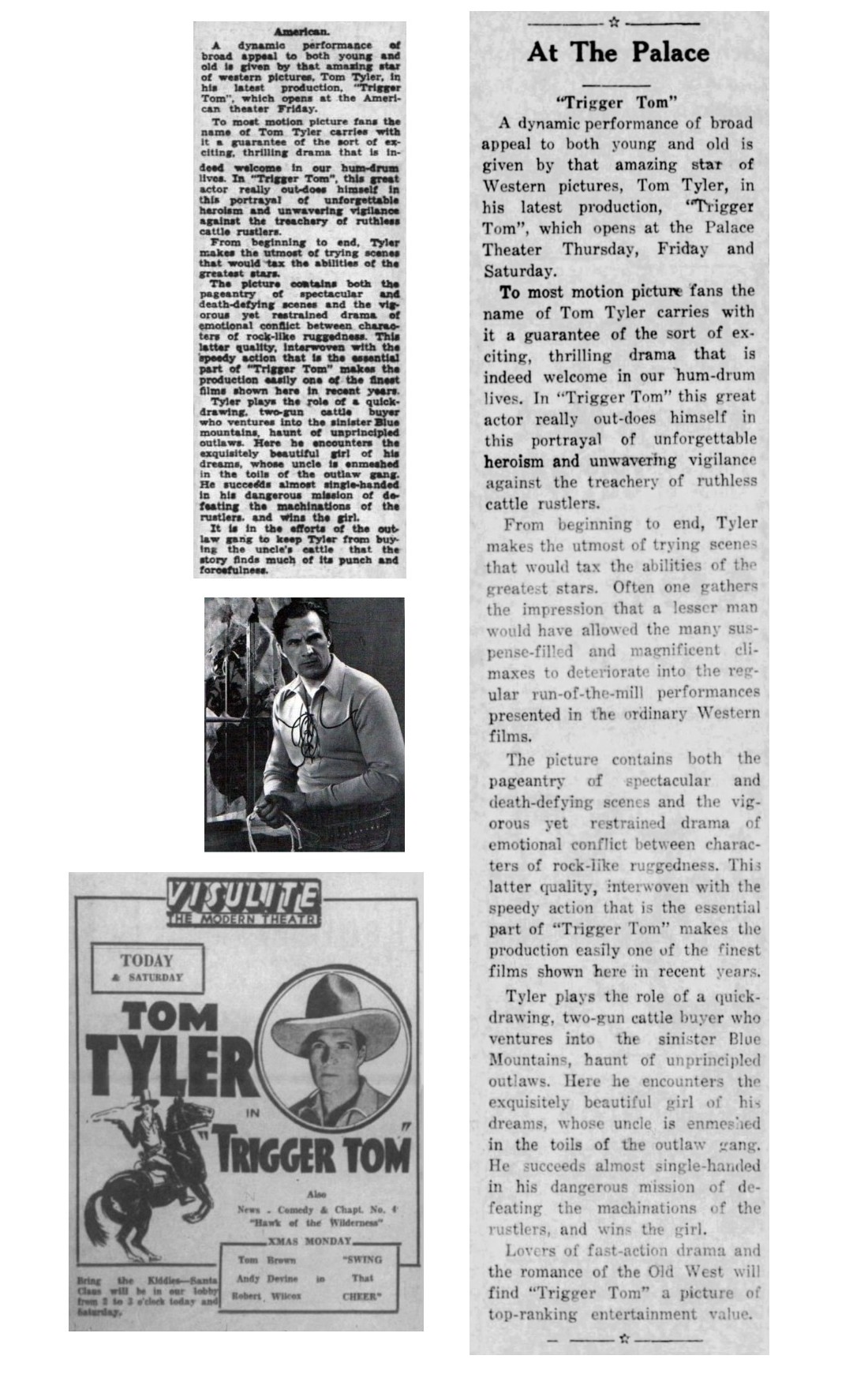 All composed text on this page is copyright Aventuras de Tom Tyler, 2018-2021.
No copyright infringement upon Tom Tyler's handsome face and gorgeous physique is intended. Neither is one intended upon his work. This website will always be ad-free and affiliate-free.

2015-2022 Aventuras de Tom Tyler