The Forty-Niners (1932)
Look before you leap
crying isn't cheap
please don't take the break
you're making
- C. Scott & D. Dyer
Tom is Tennessee Matthews, a cowboy who arrives at a saloon to meet a friend who introduces him to everyone there. Tennessee gets his pick of available young ladies to dance with. When he learns his newly met friends are on a trip to California to take part in the gold rush, he decides to spend some time with them - but is reticent in leaving his home at Little Yellowstone. Favorite scene: Tennessee sniffs a rose bush (who says men don't have a great sense of smell?) being carried on a covered wagon out to California by Virginia Hawkins (Betty Mack), who in turn plucks the bush's only blossom and gives it to Tennessee as a memento.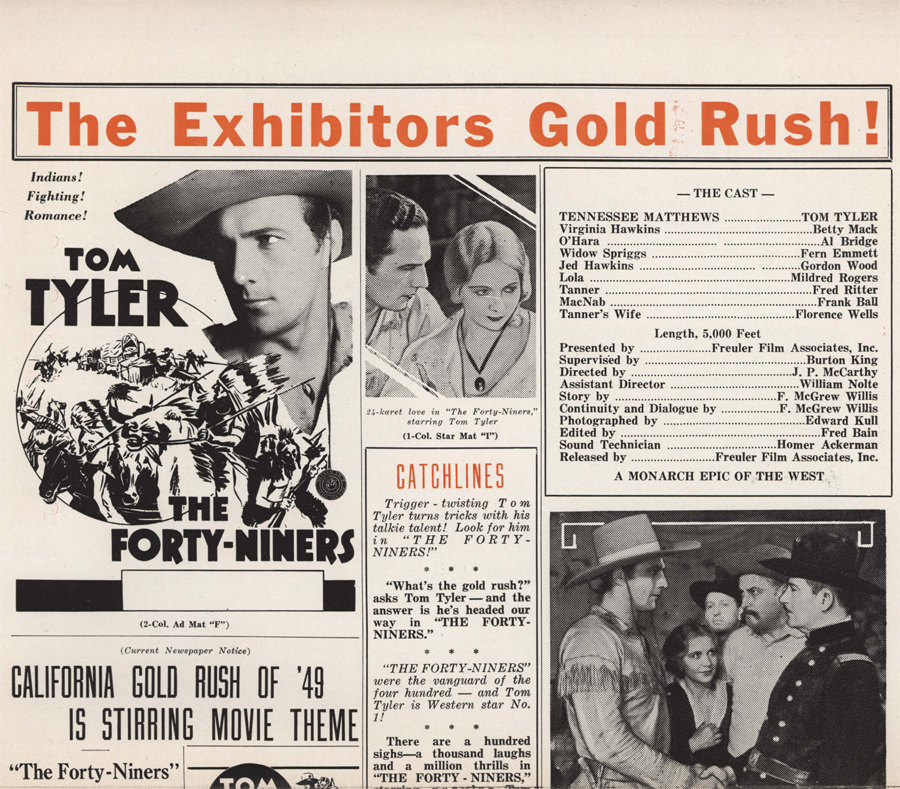 All composed text on this page is copyright Aventuras de Tom Tyler, 2018-2021.
No copyright infringement upon Tom Tyler's handsome face and gorgeous physique is intended. Neither is one intended upon his work. This website will always be ad-free and affiliate-free.

2015-2022 Aventuras de Tom Tyler