San Antonio (1945)
I can't stand the pace
I'm ending up last in the race
- C. Scott & D. Dyer
Tom really shines in the scenes he appears in (which is primarily the first half hour before he gets plugged) and he pulls off a dramatic death rather well. He also has one of the sexiest swaggers I've ever seen in a western. He looks like he would be right at home in a spaghetti western with the likes of Lee Marvin, Clint Eastwood, and Lee Van Cleef. Observing his onscreen chemistry with Errol Flynn, and making a few wild guesses, it is entirely possible that Tom was just not A-list leading man personality type. But then the benefits are in his court. Doubt I'd be looking at Flynn if I was standing across the street from him. IOW Errol never did a damn thing for me....sincerest apologies to Errol fans who stumble across this page.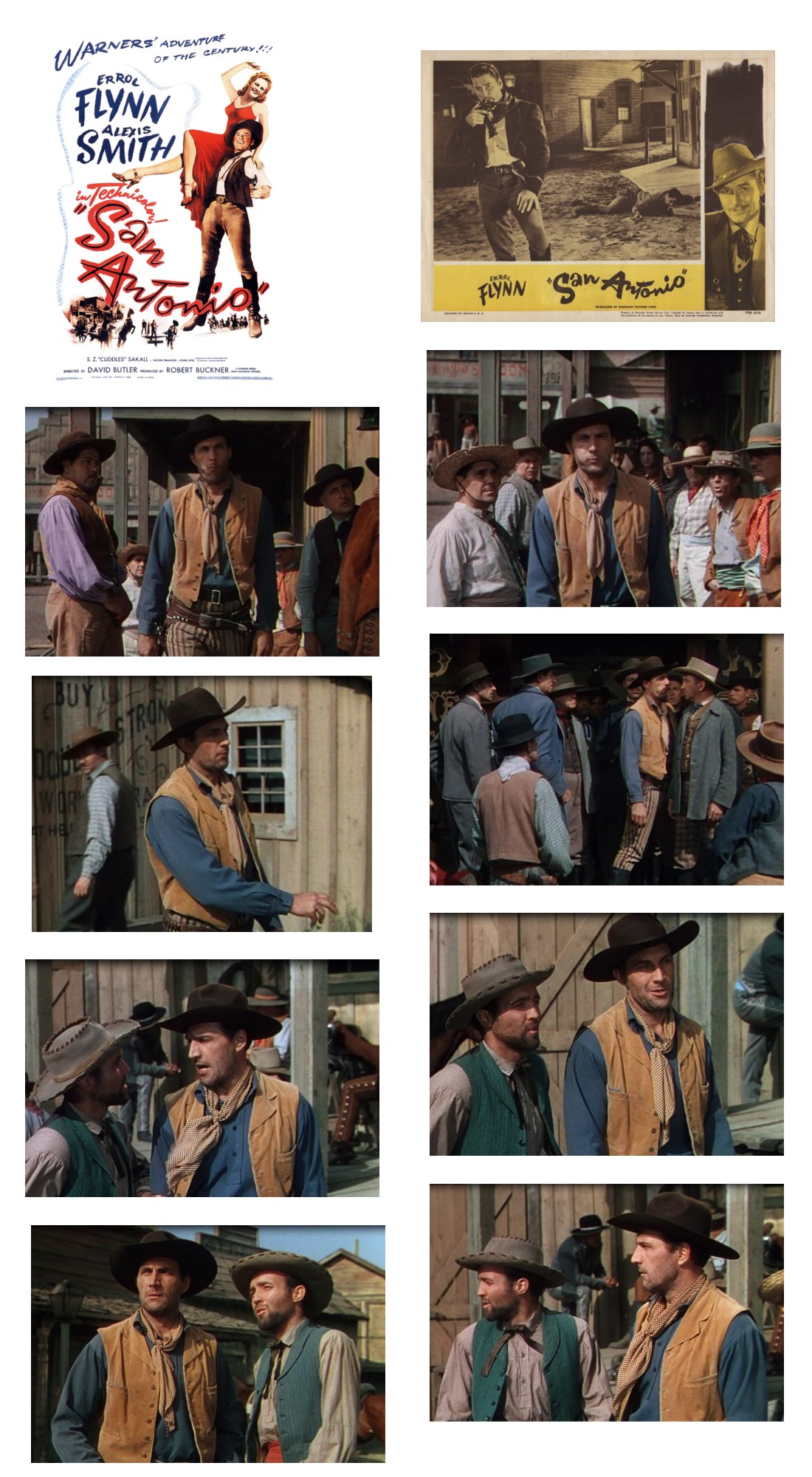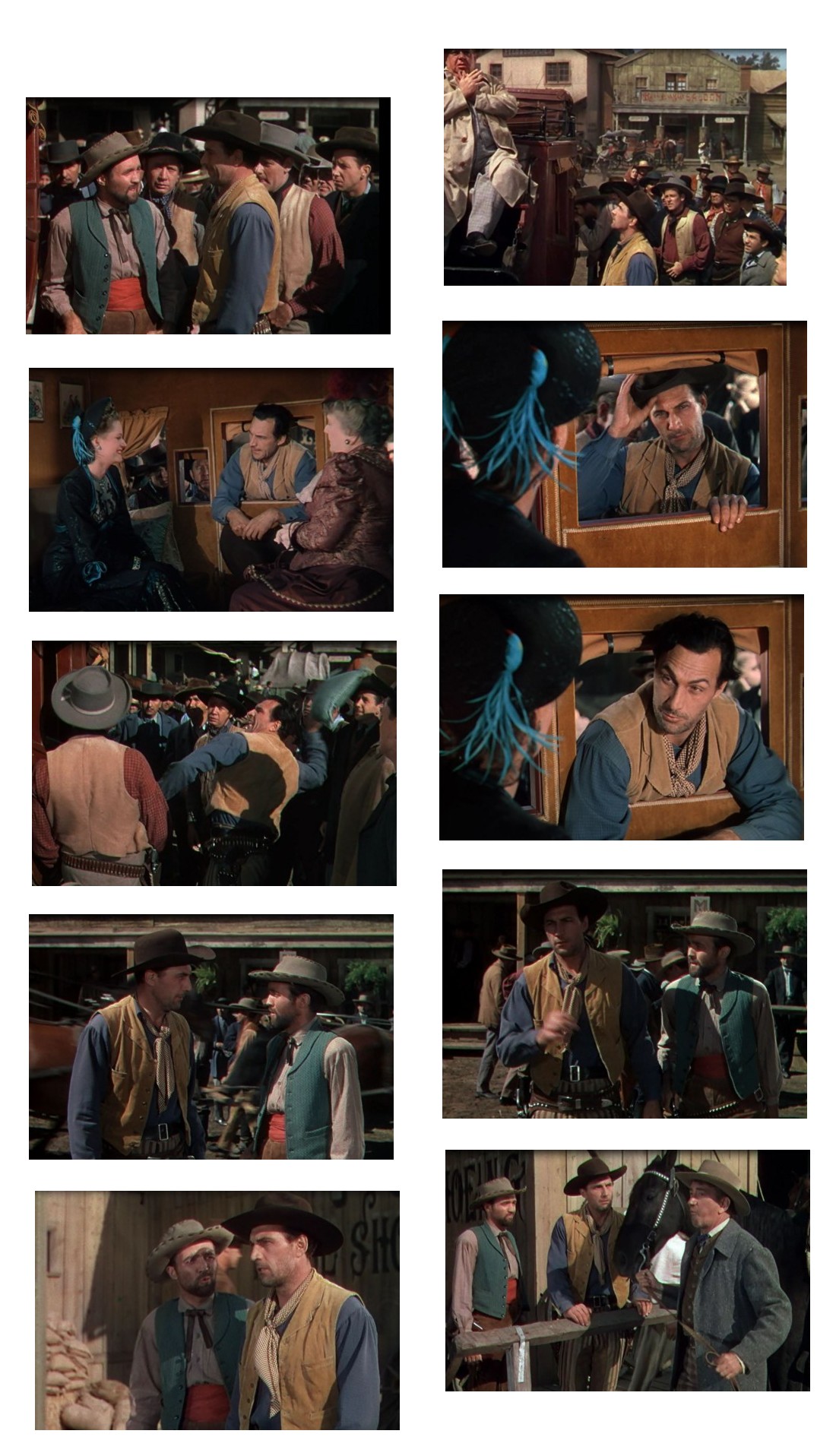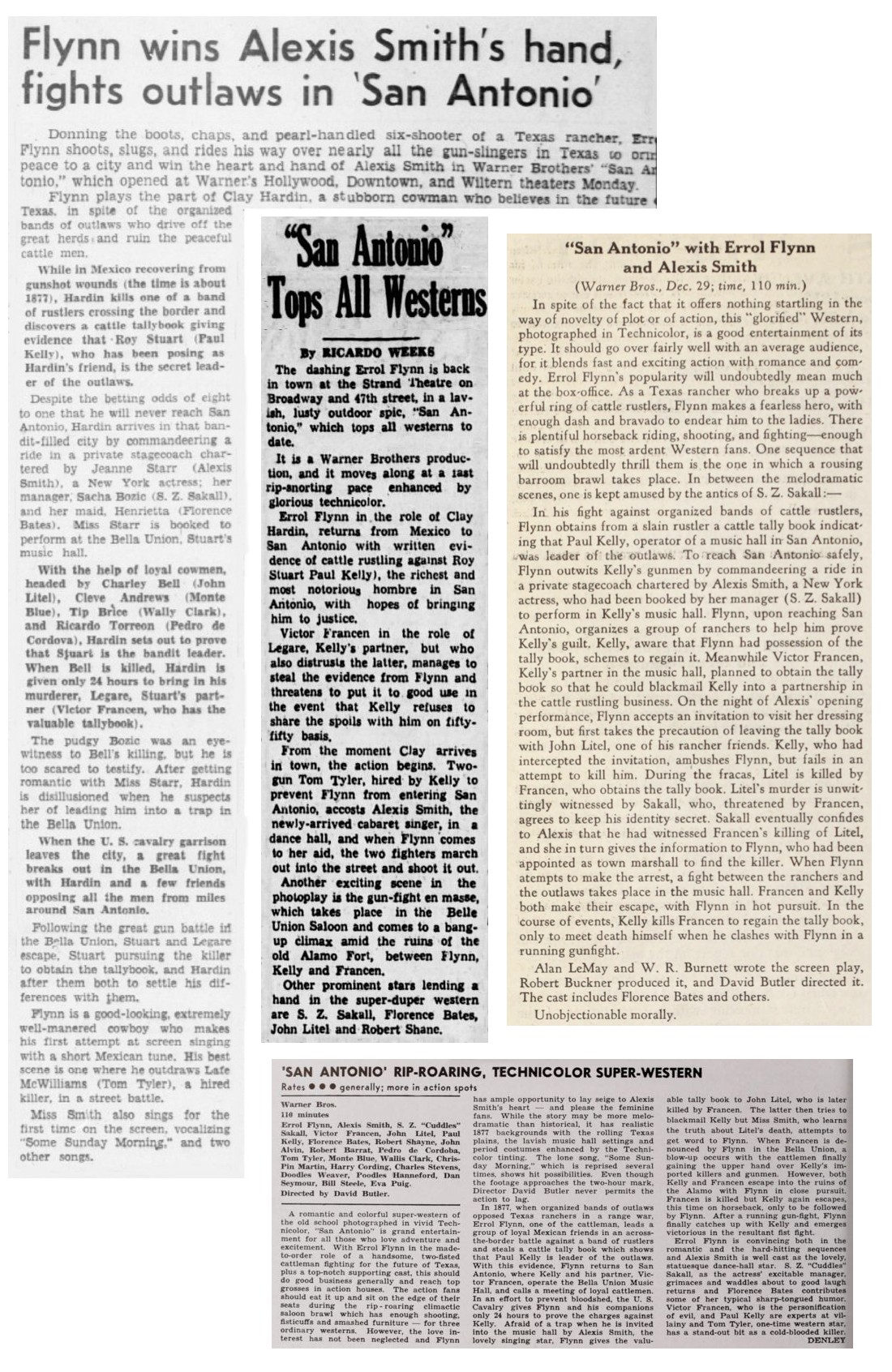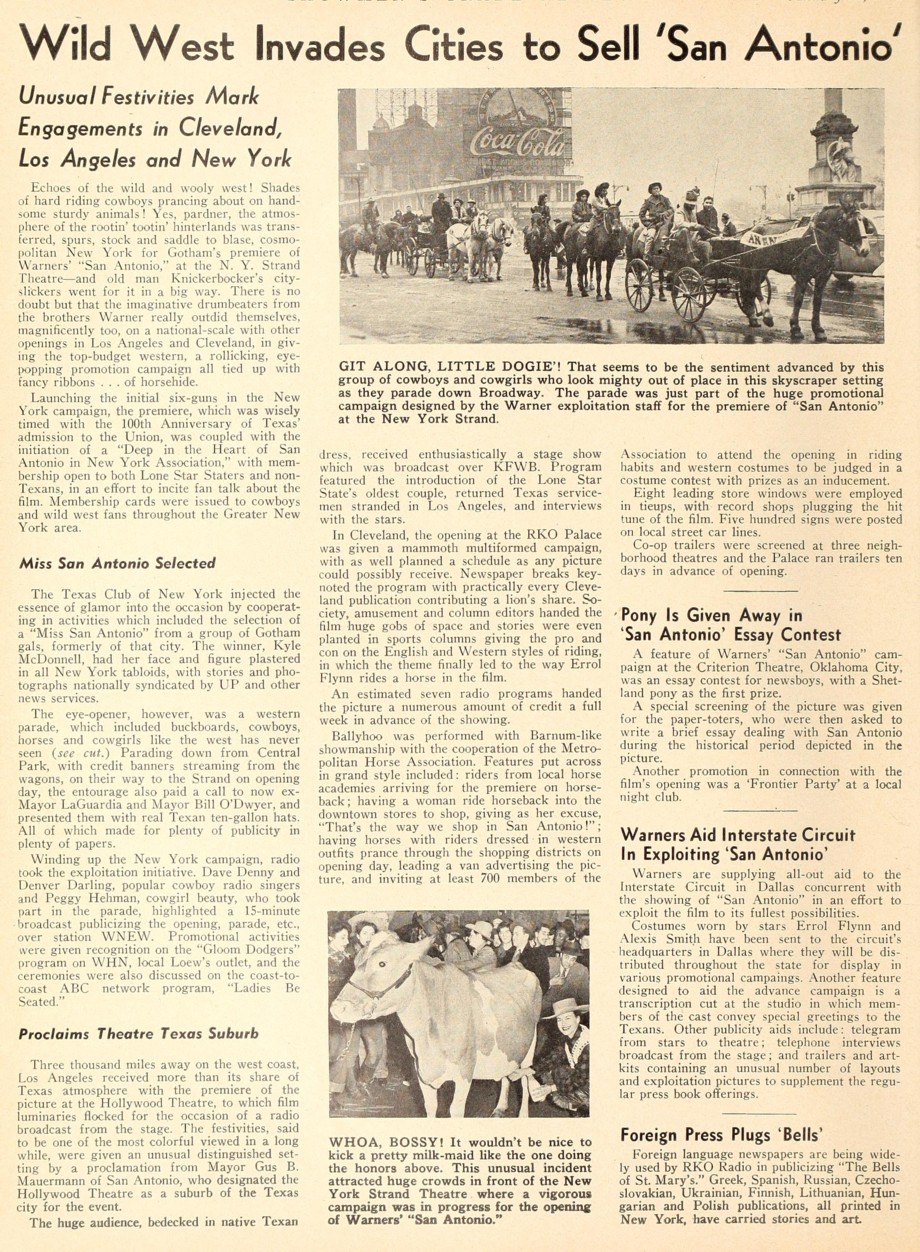 All composed text on this page is copyright Aventuras de Tom Tyler, 2018-2021.
No copyright infringement upon Tom Tyler's handsome face and gorgeous physique is intended. Neither is one intended upon his work. This website will always be ad-free and affiliate-free.

2015-2022 Aventuras de Tom Tyler