Raiders of the Range (1942)
Second glance a game of chance
is hardly worth your while
- C. Scott & D. Dyer
This Three Mesquiteers story is filled with intrigue, a doctor supposedly poisoning his patients, and an oil well. Watch our heroes pull the most daring runaway horse-and-buggy stunts ever and Tom using his head to figure out a really clever way to escape from the criminal mind behind it all.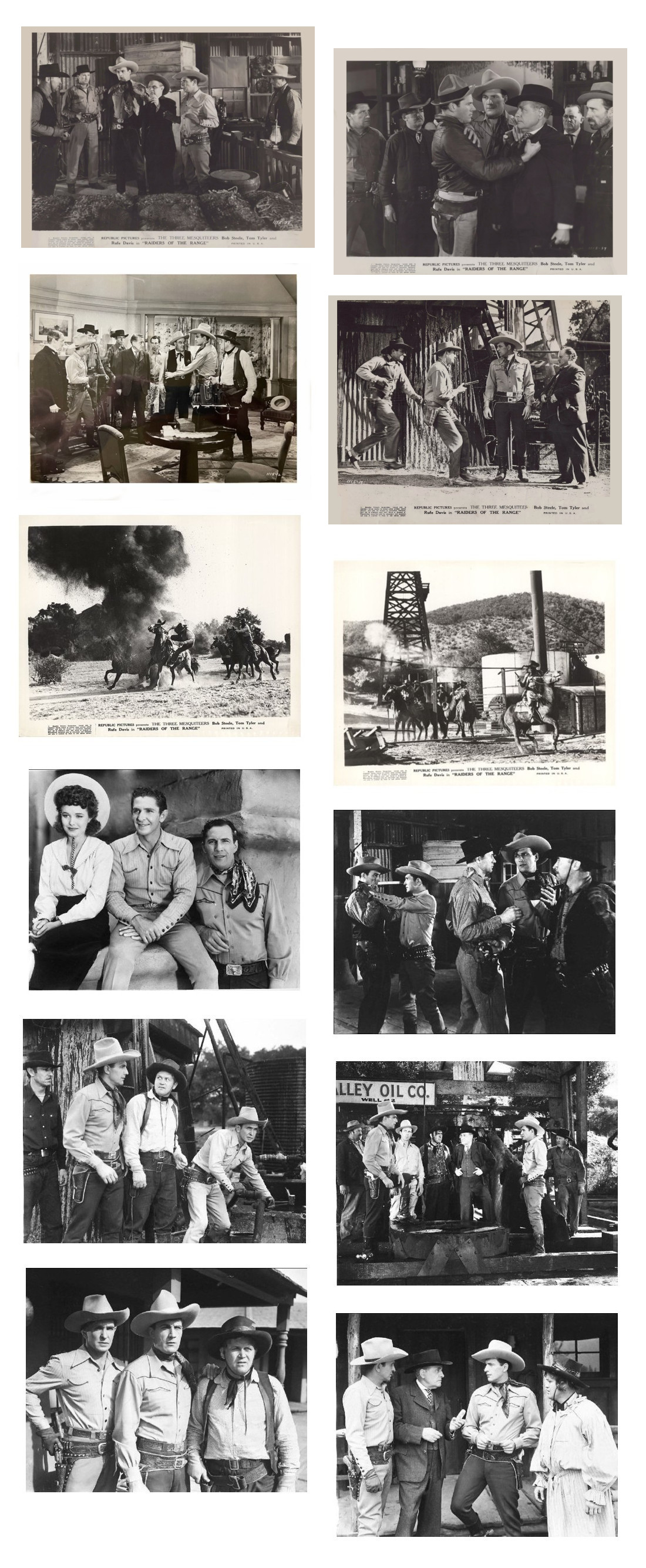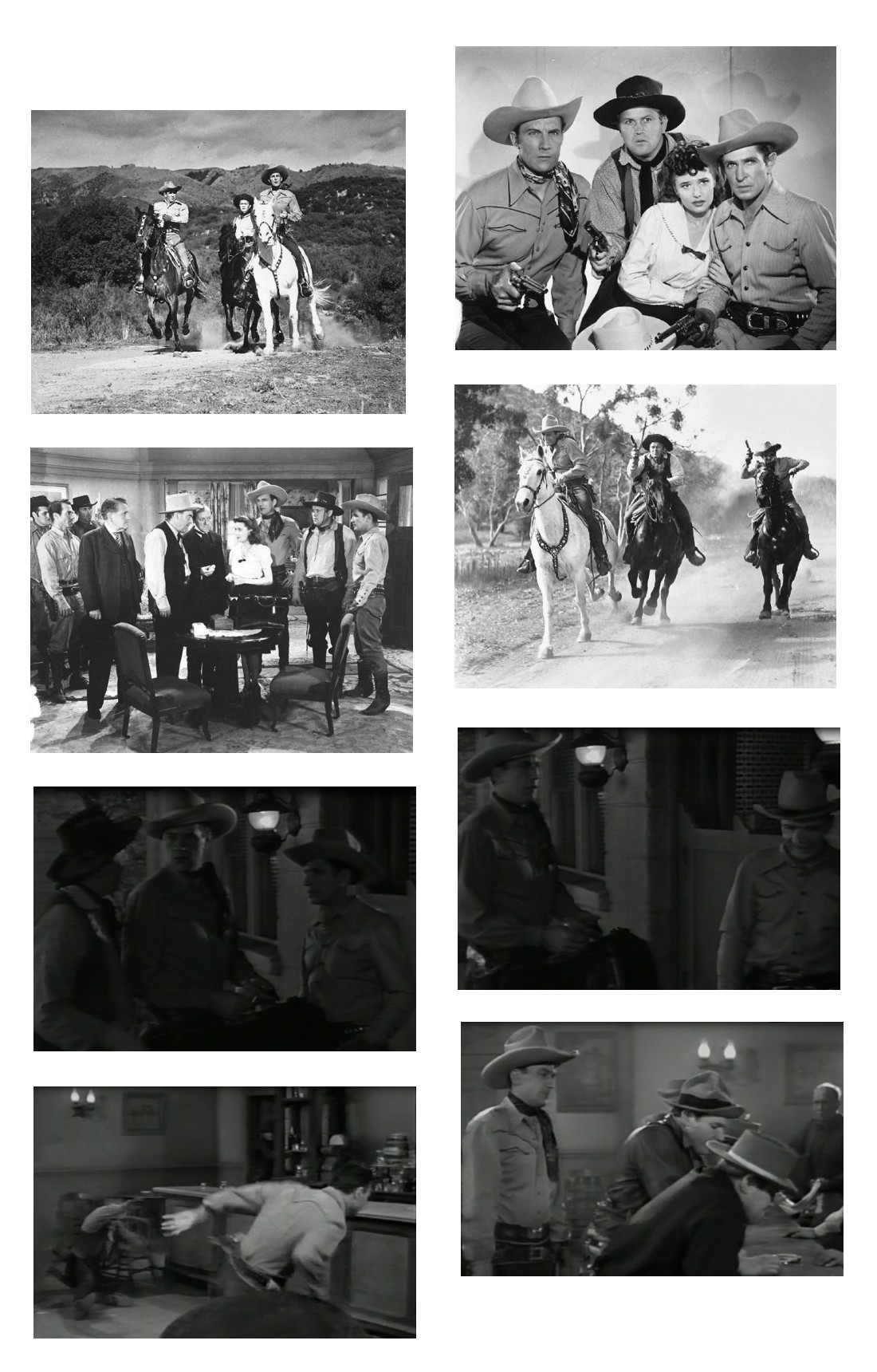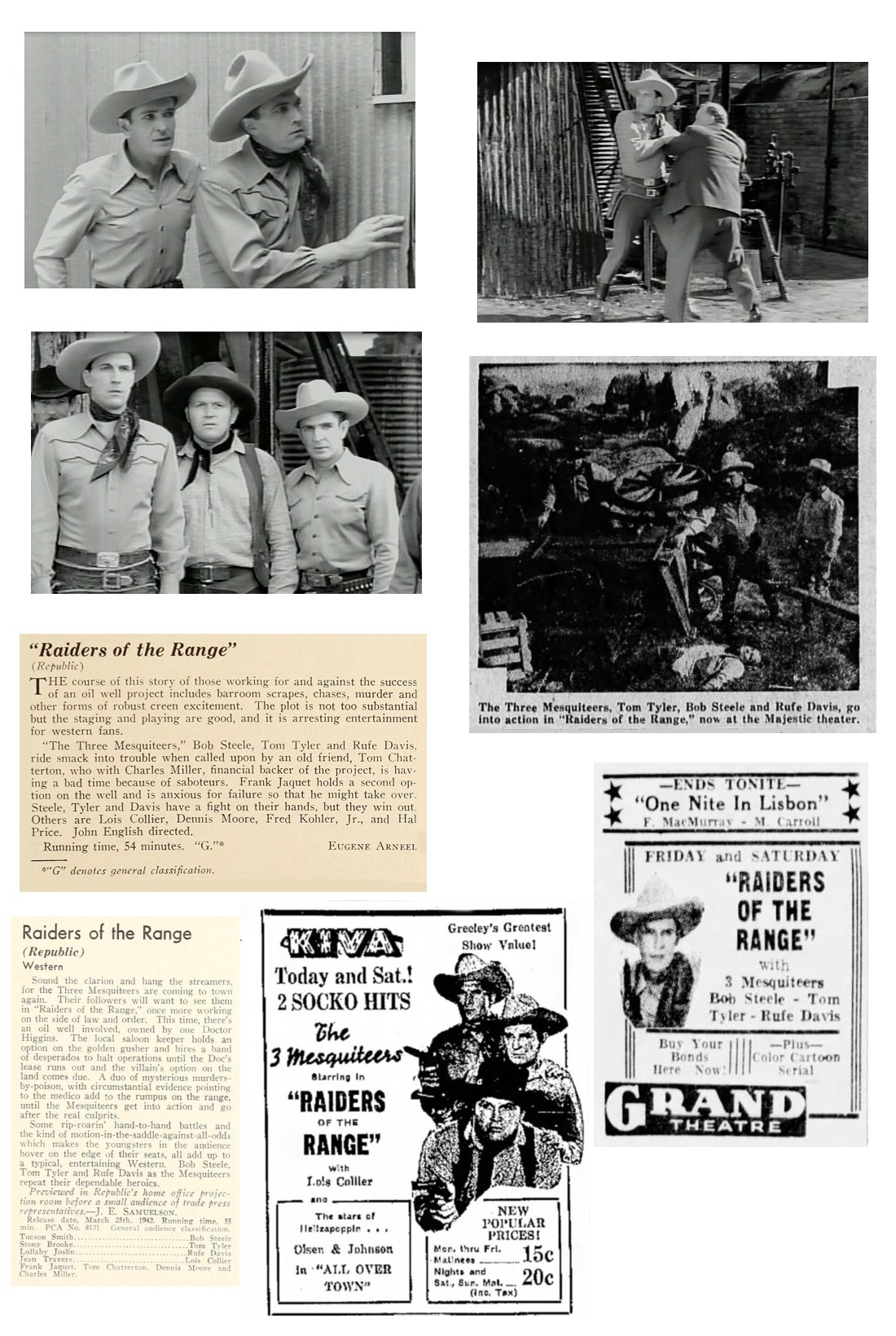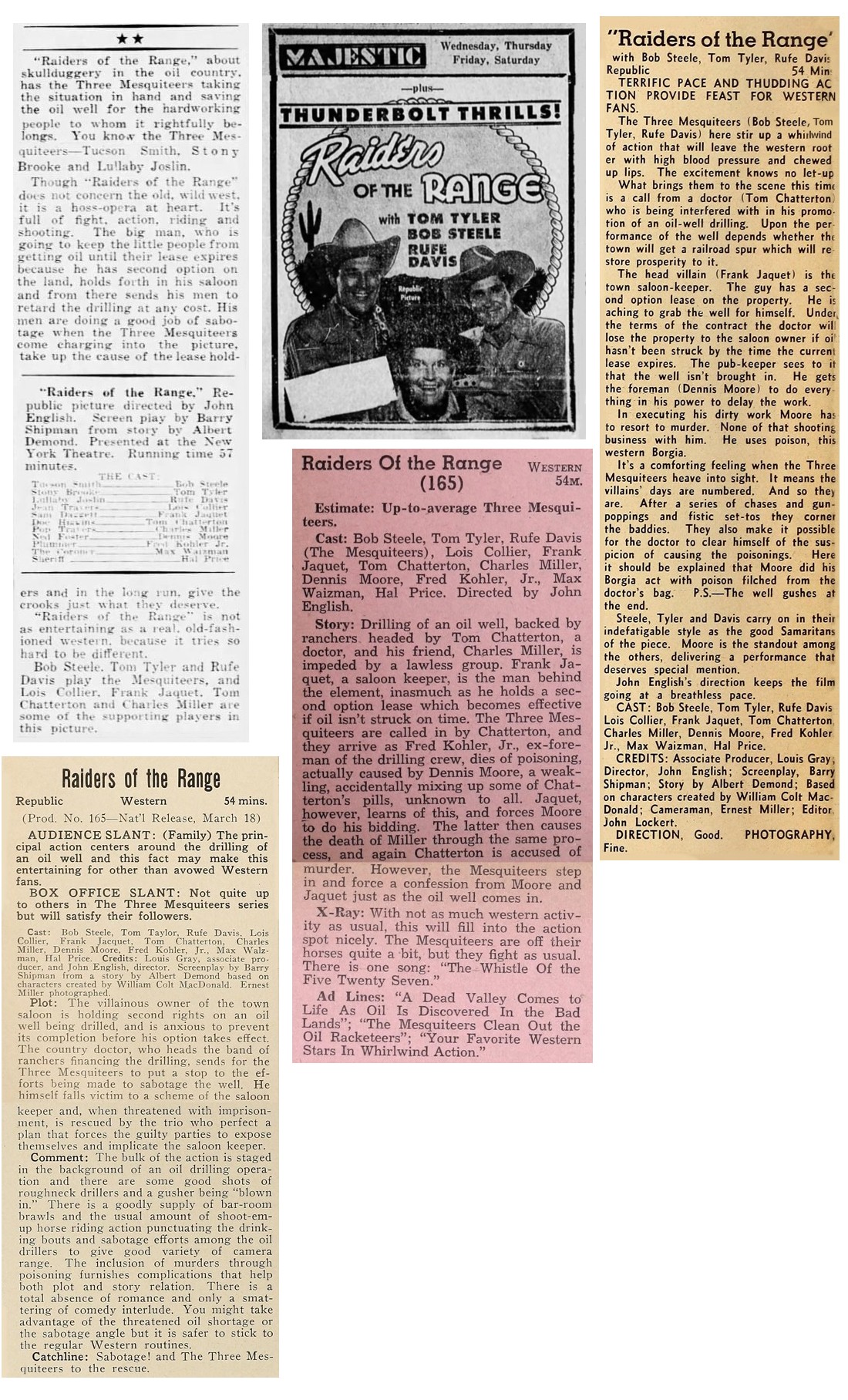 &nbsp
All composed text on this page is copyright Aventuras de Tom Tyler, 2018-2021.
No copyright infringement upon Tom Tyler's handsome face and gorgeous physique is intended. Neither is one intended upon his work. This website will always be ad-free and affiliate-free.

2015-2022 Aventuras de Tom Tyler