Phantom of the Range (1936)
Caught in the spotlight
wrong side of midnight
and I can't walk out
- C. Scott & D. Dyer
Tom bids and wins at auction a haunted ranch. But is it really haunted? Is there really a buried treasure on the property? It's the stunts and escapes that really make this movie: Tom diving through a closed window from inside a dark house, Tom and his horse diving off a cliff into a body of water (no real horses were harmed during this stunt), and a trip rope set up by Tom against his pursuers.
Watch "Phantom of the Range" on Youtube!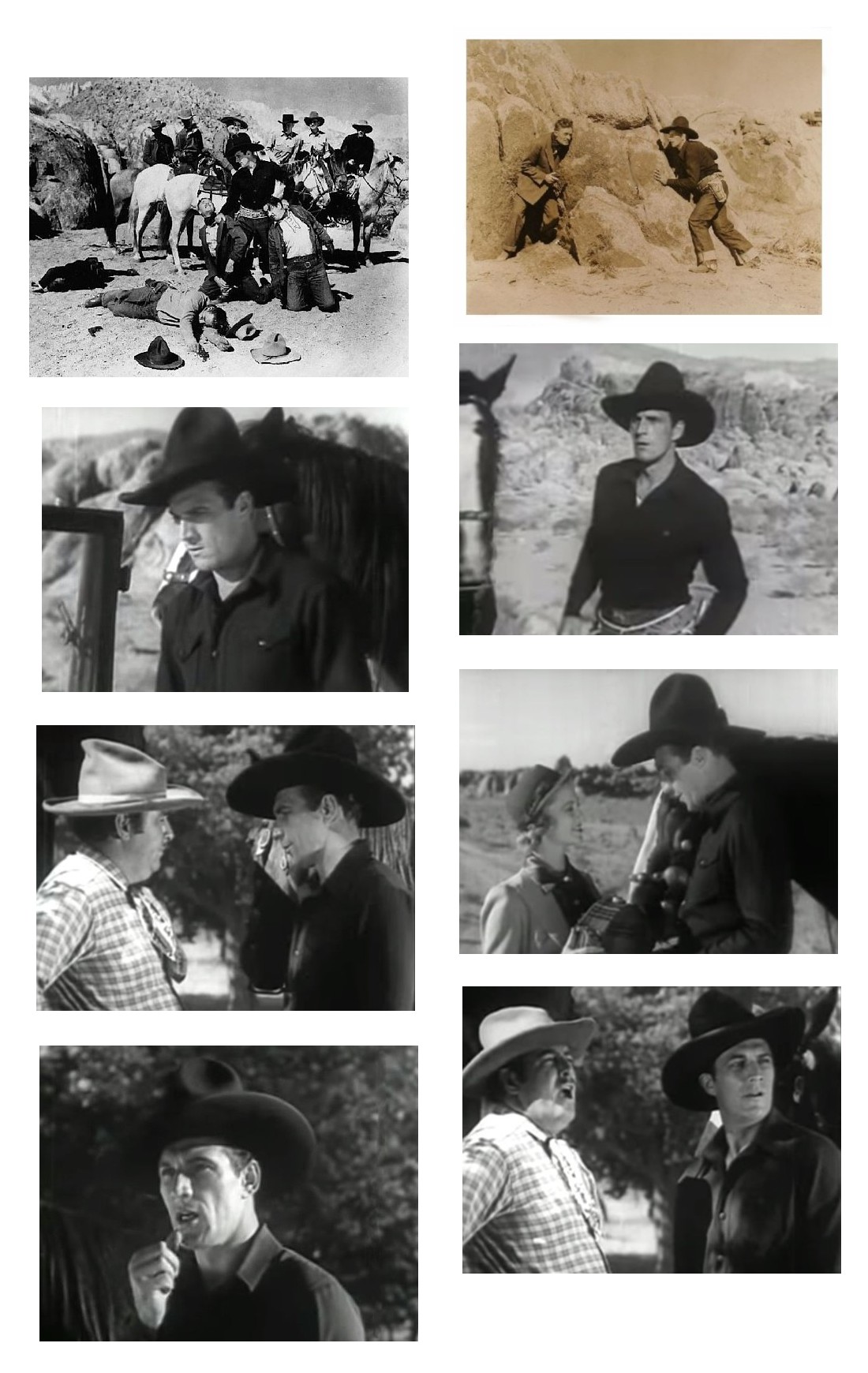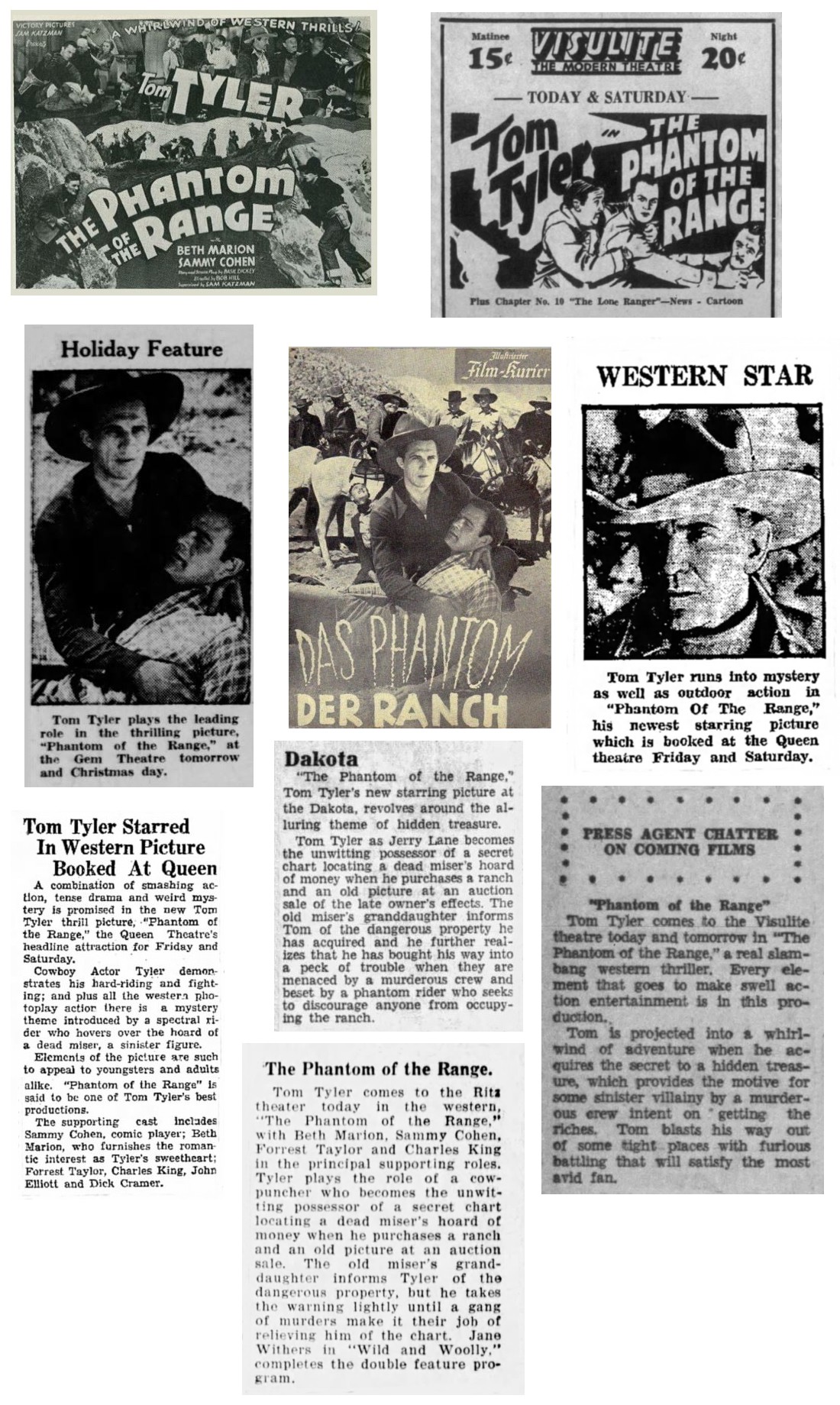 All composed text on this page is copyright Aventuras de Tom Tyler, 2018-2023.
No copyright infringement upon Tom Tyler's handsome face and gorgeous physique is intended. Neither is one intended upon his work. This website will always be ad-free and affiliate-free.

2015-2023 Aventuras de Tom Tyler