Lust for Gold (1949)
But I carry on
living with a heart
that's breaking
- C. Scott & D. Dyer
Tom is the owner of Luke's Saloon near Lost Dutchman Mine, where many a goldminer has attempted to strike it rich, but end up dead, either at the hands of Apaches, or other men who know the secret location of the gold - and want to keep it. Of all the men who have tried to find the gold, Barry Storm (William Prince) is the one to succeed in this western that also stars Ida Lupino, Glenn Ford and Gig Young.Tom has a brief scene, looking sharp in expensive threads as Luke. The majority of outdoor scenes for "Lust for Gold" was filmed in Arizona, notably, at Lost Dutchman State Park in Apache Junction.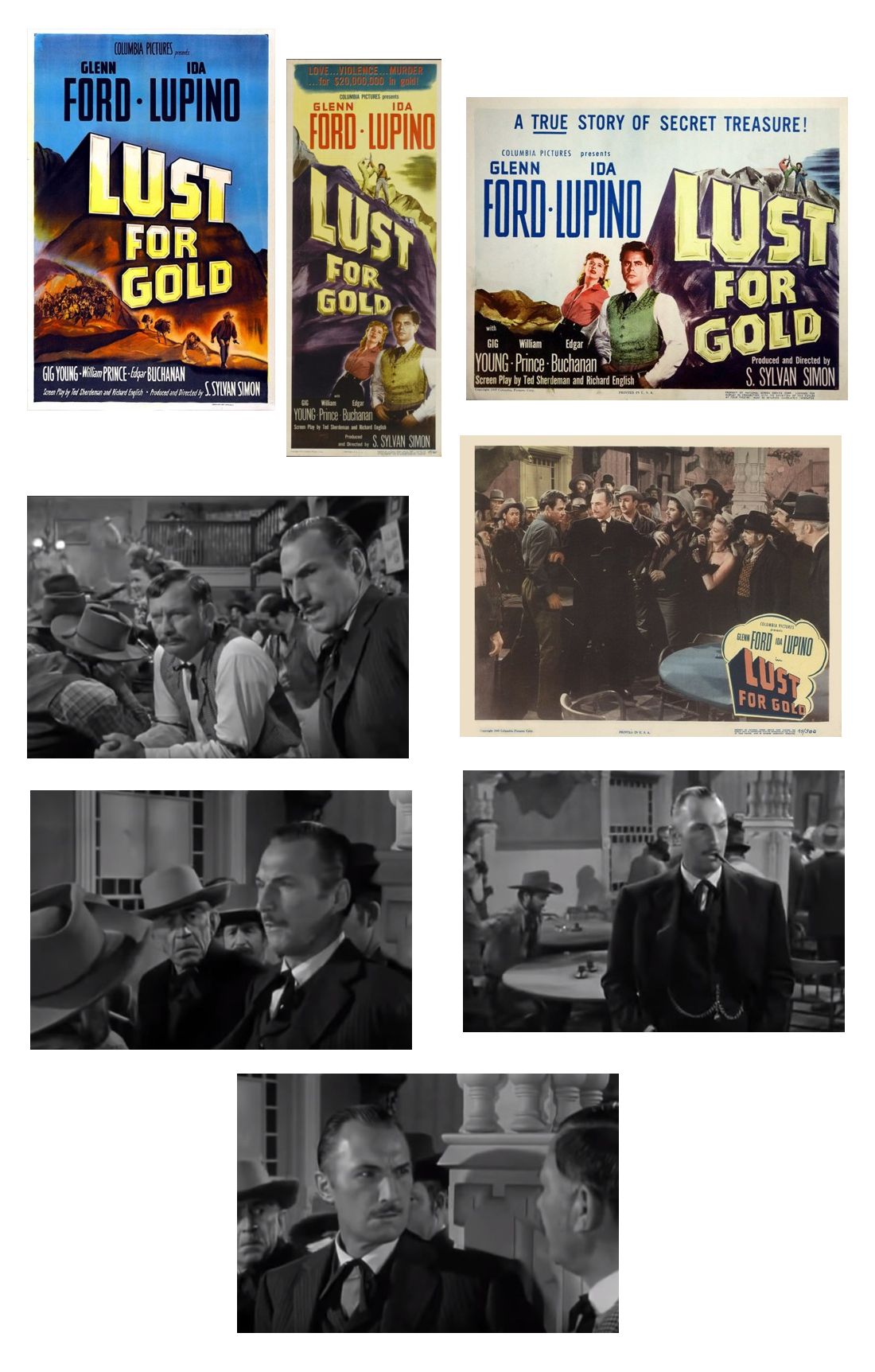 &nbsp
All composed text on this page is copyright Aventuras de Tom Tyler, 2018-2021.
No copyright infringement upon Tom Tyler's handsome face and gorgeous physique is intended. Neither is one intended upon his work. This website will always be ad-free and affiliate-free.

2015-2022 Aventuras de Tom Tyler