Boss of Boomtown (1944)
'Cause I'm missing your smile
and I'm missing the rain
- C. Scott & D. Dyer
Jim (Tom) and Steve (Rod Cameron) are the best of U. S. Cavalry buddies who constantly engage in physical brawls. Jim re-enlists after the friends come to the end of their service in the army but Steve doesn't - and gets involved in the Atlas mine payroll robbery in order to pay the saloon back for the damages they caused. At the same time, they fall in love with a beautiful girl by the name of Dale Starr (Vivian Austin) who does not care for either man- and their friend Chatterbox (Fuzzy Knight) finally gets to meet his dream girl after meeting her through correspondence - only to discover she is not the most beautiful girl in the world. Jim and Steve finally go after the men involved in the payroll heist - in an action-packed horseback riding chase.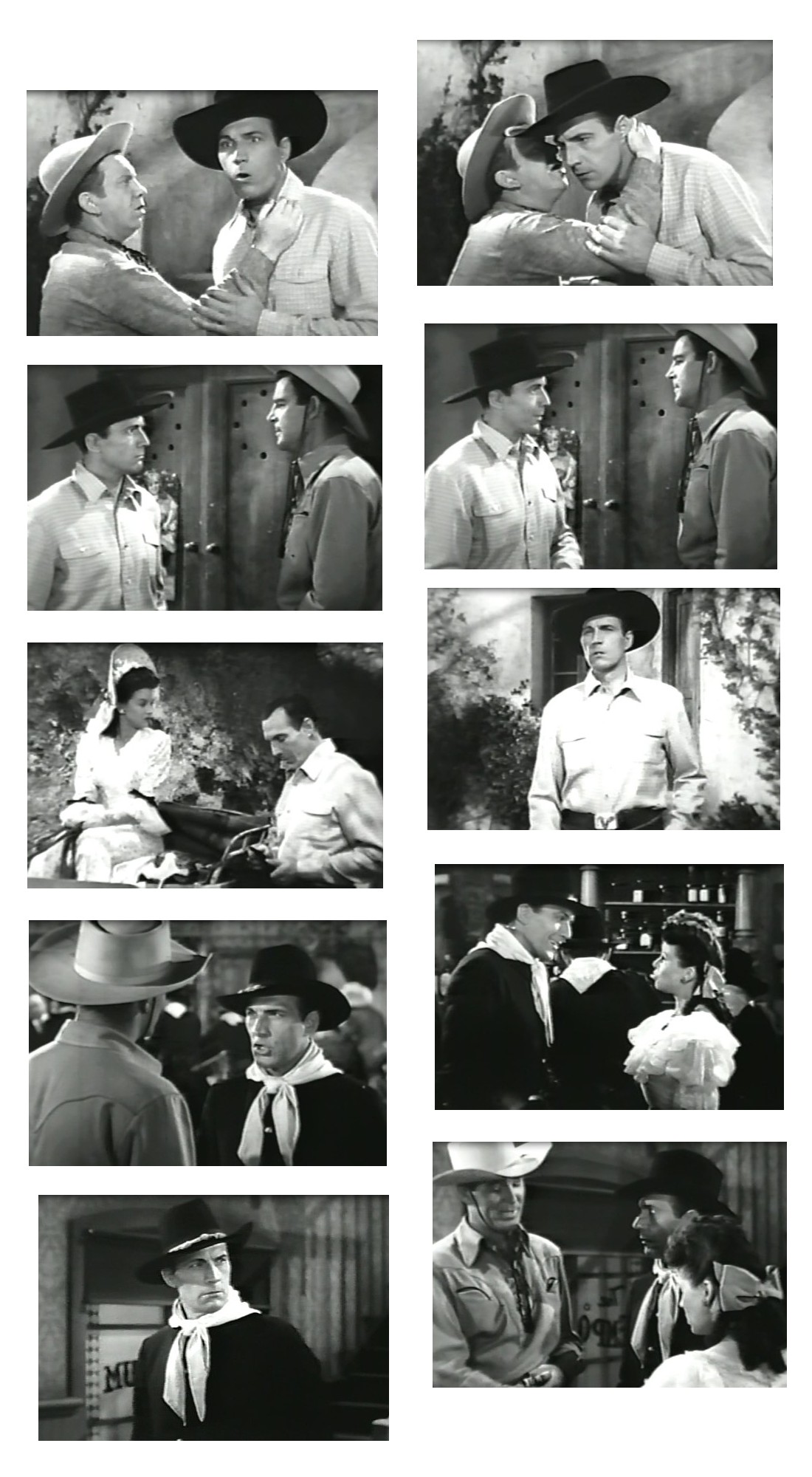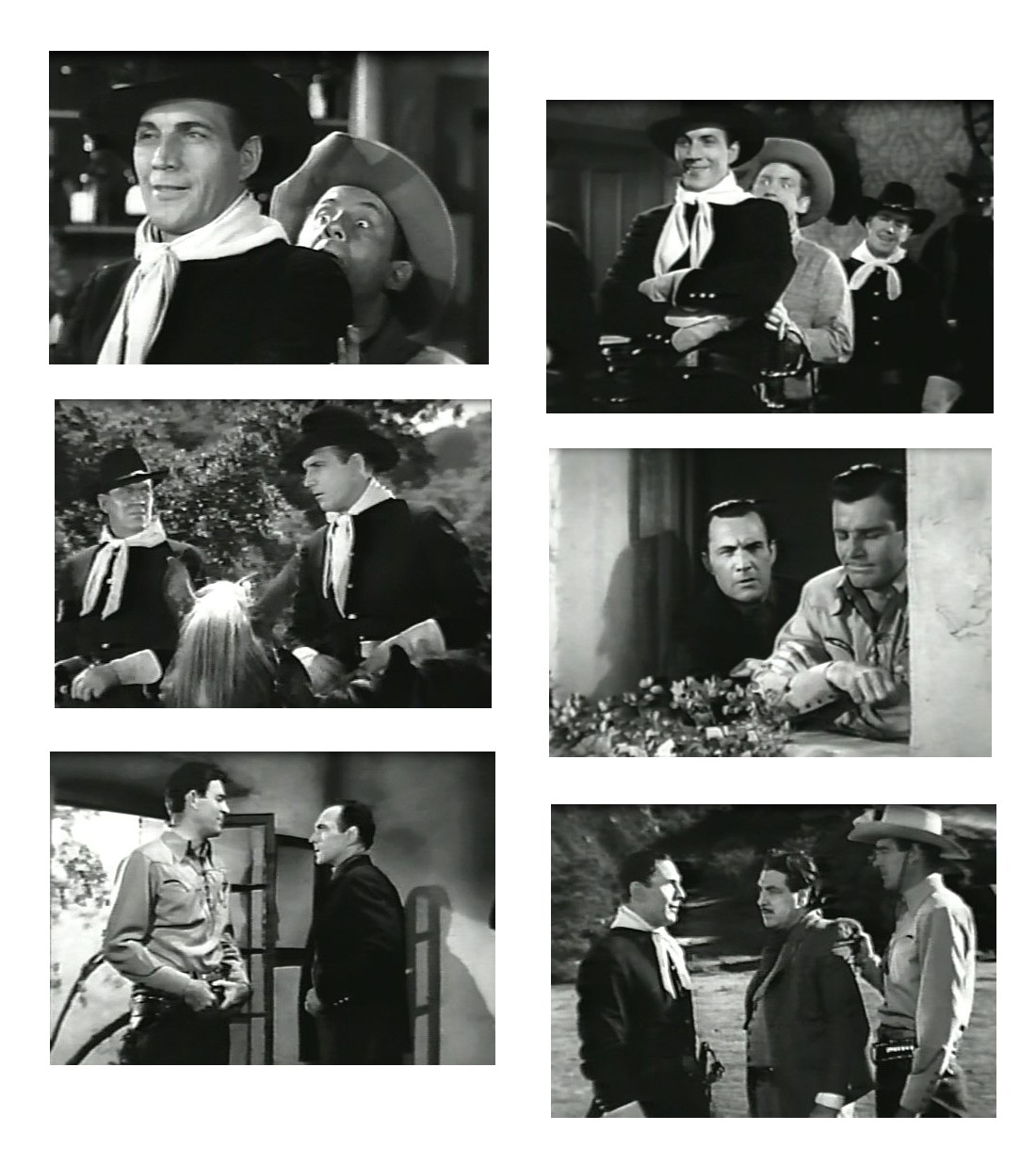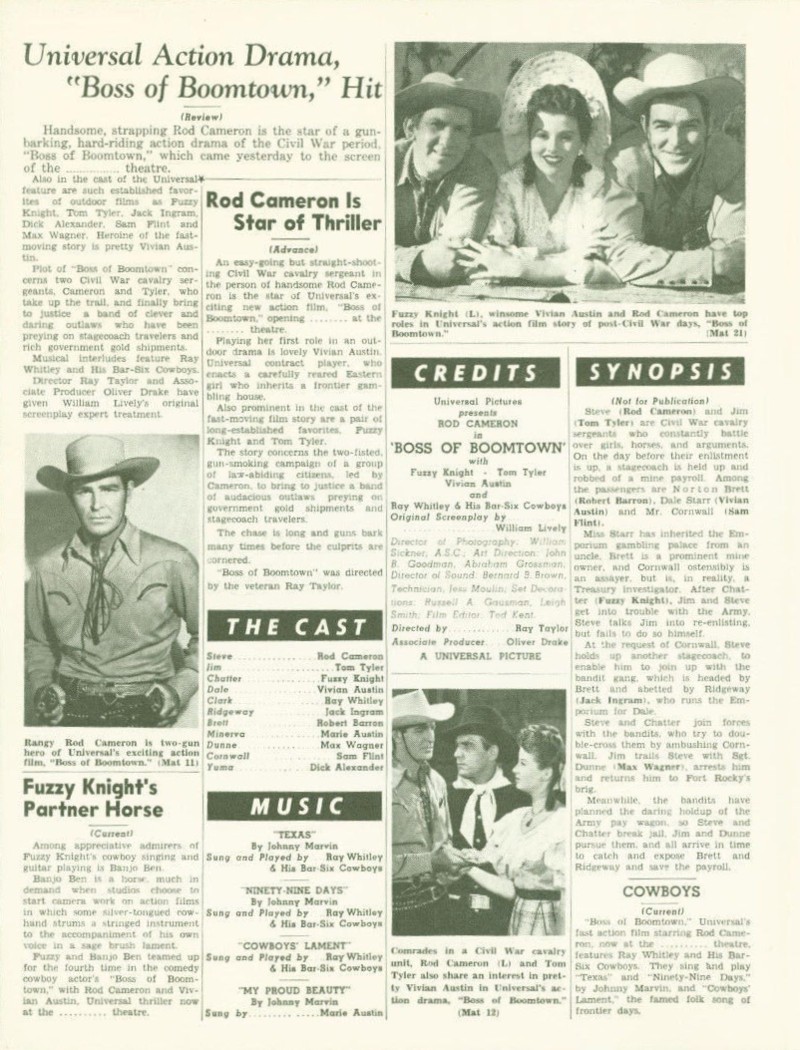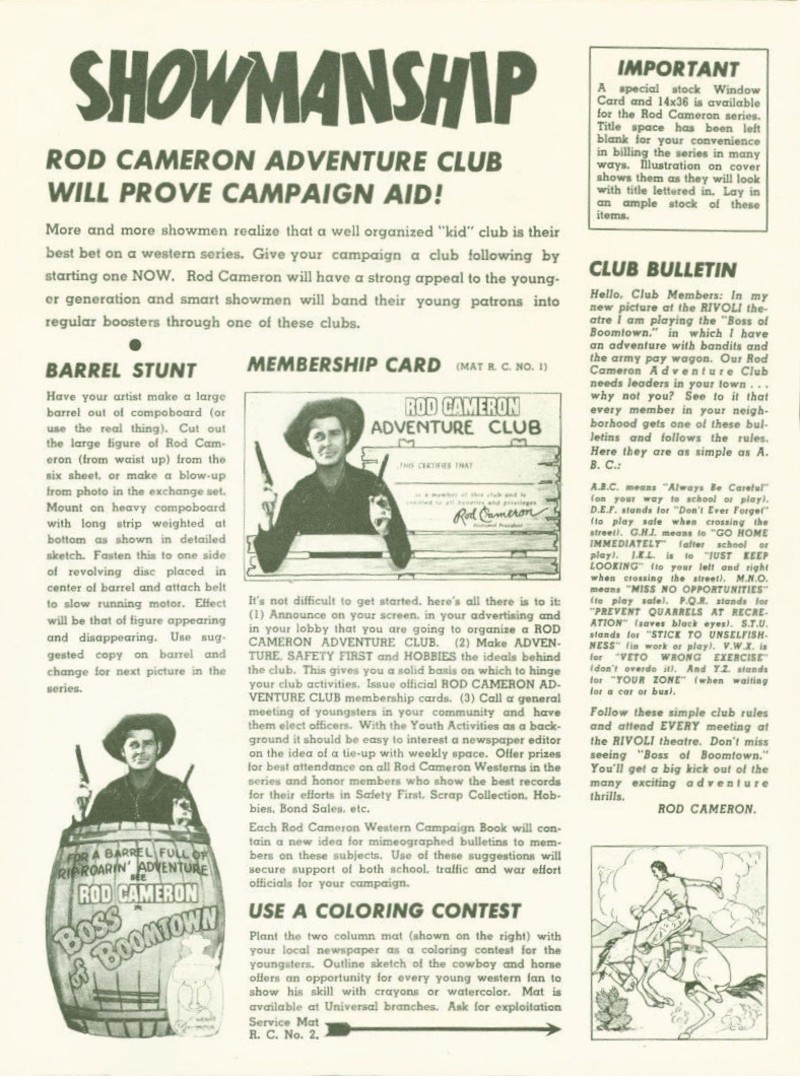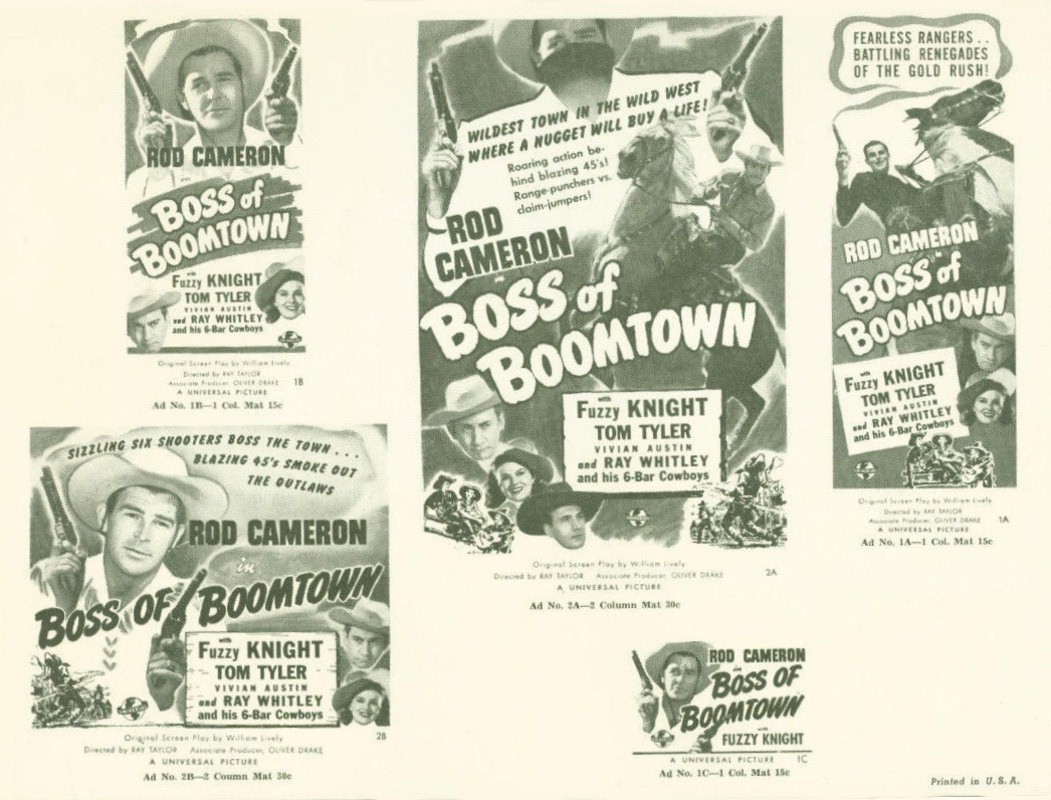 All composed text on this page is copyright Aventuras de Tom Tyler, 2018-2021.
No copyright infringement upon Tom Tyler's handsome face and gorgeous physique is intended. Neither is one intended upon his work. This website will always be ad-free and affiliate-free.

2015-2022 Aventuras de Tom Tyler