When A Man Rides Alone (1933)
Mind over matter
takes the pain away
- C. Scott & D. Dyer
Tom is The Llano Kid, a Western Robin Hood who robs gold carrying stagecoaches. Montana Slade is the owner of Cottonwood Mine and the skunk who cheated his workers of their earnings. Tom's stunts in stopping these stagecoaches and barroom brawls are exciting to watch, but things get even more exciting when he falls for Ruth Davis (Adele Lacy), a schoolteacher. Note how Tom cleverly uses a dummy to throw off suspicion upon his actions.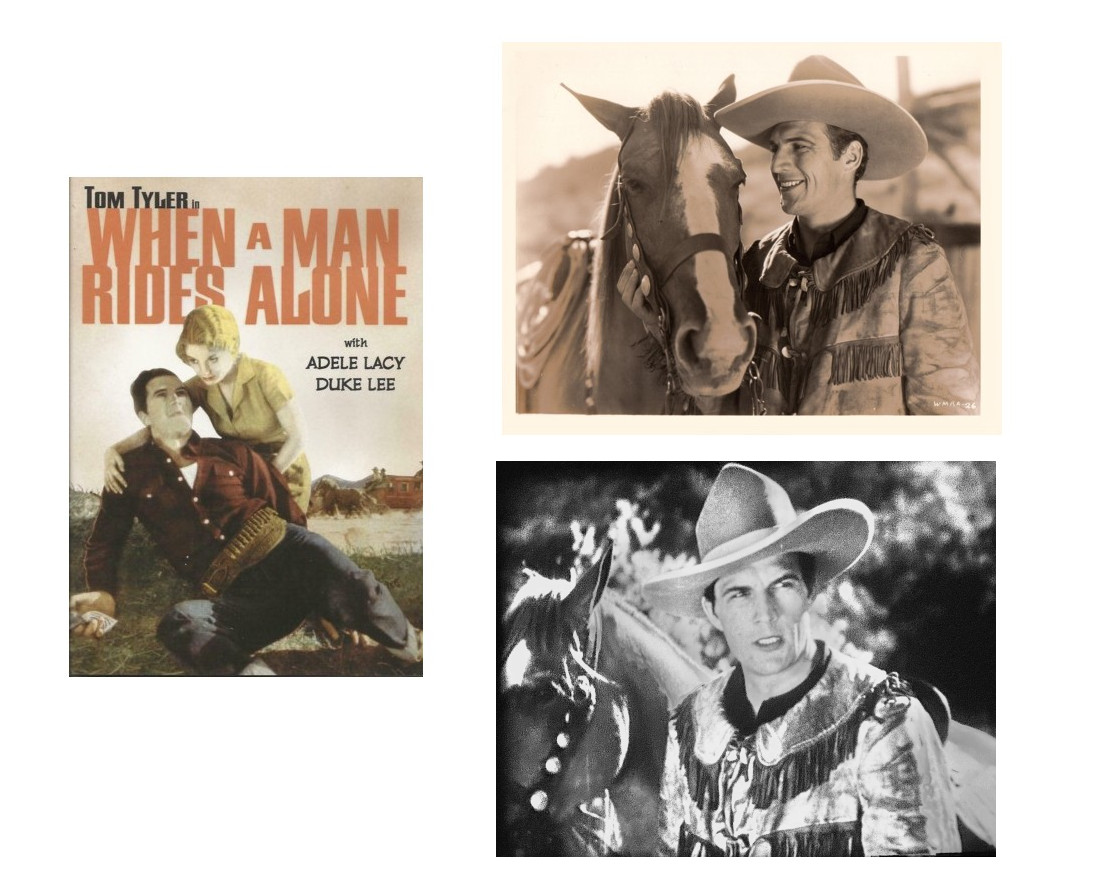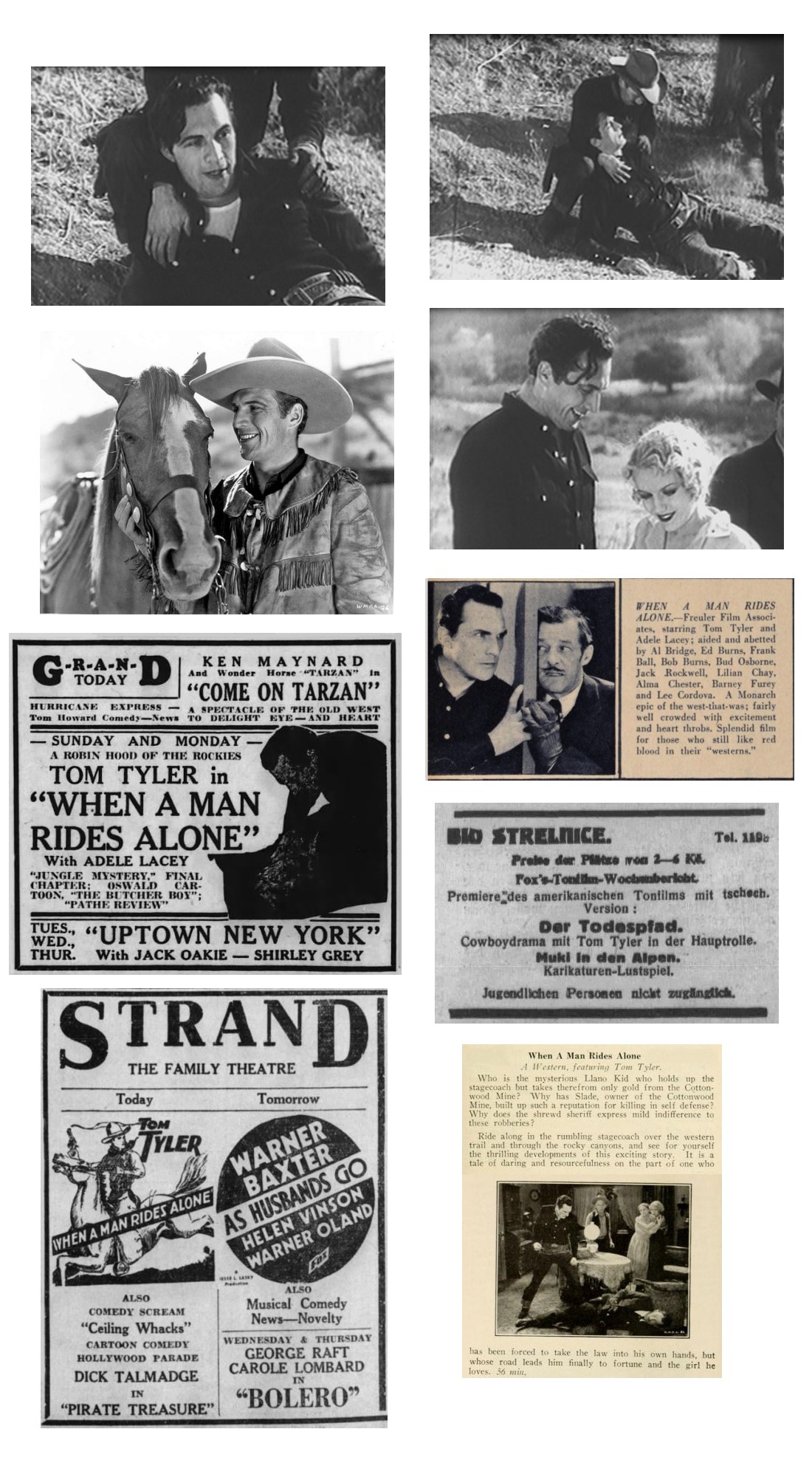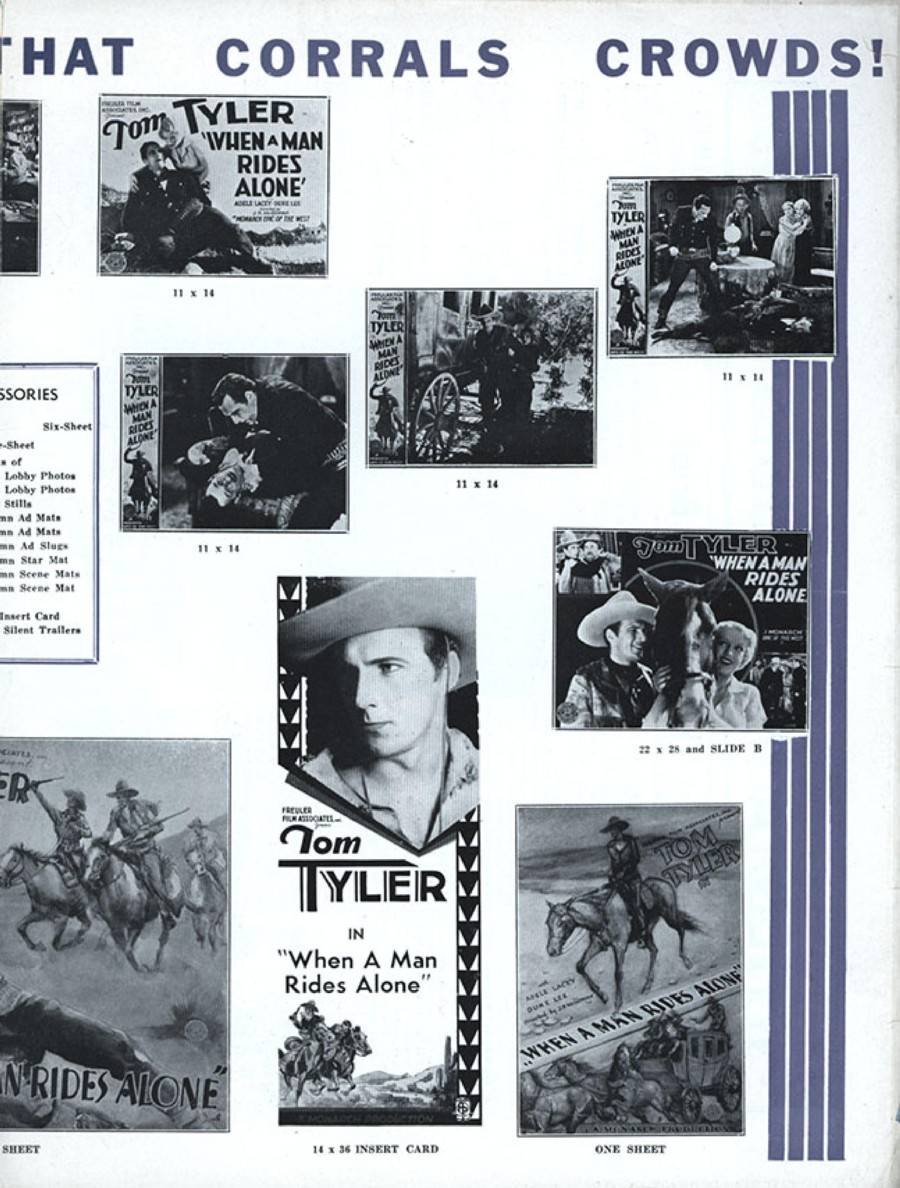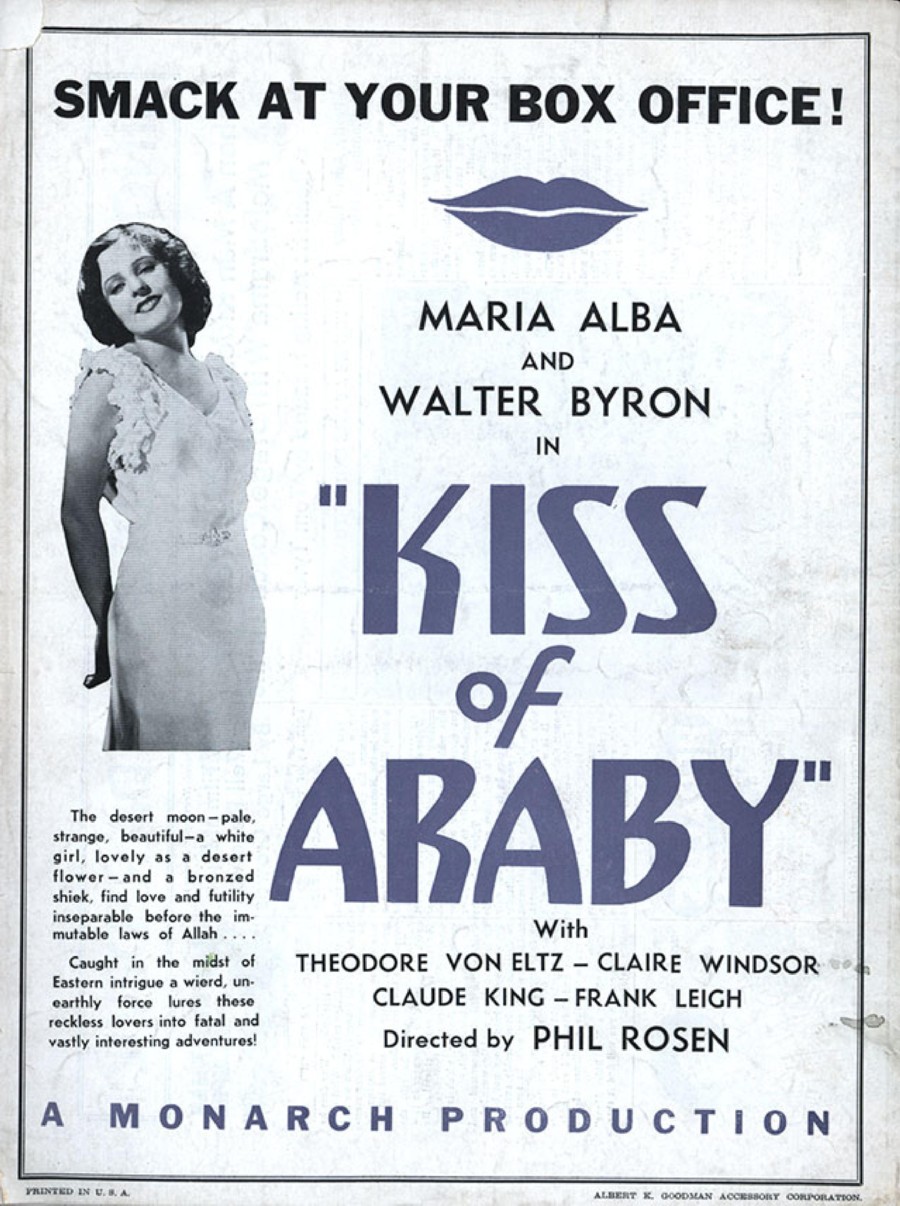 All composed text on this page is copyright Aventuras de Tom Tyler, 2018-2021.
No copyright infringement upon Tom Tyler's handsome face and gorgeous physique is intended. Neither is one intended upon his work. This website will always be ad-free and affiliate-free.

2015-2021 Aventuras de Tom Tyler