Westward Ho (1942)
You're somewhere
I'm going nowhere in return
- C. Scott & D. Dyer
Stony, Tucson and Lullaby find themselves involved in a series of bank robberies only to dicover they are taking part of an inside job. Watch our hero perform the incredible stunt of leaping from the top of a moving carriage onto one of the horses pulling it. Look for a circus fortuneteller riding away on a Bactrian camel for comic relief.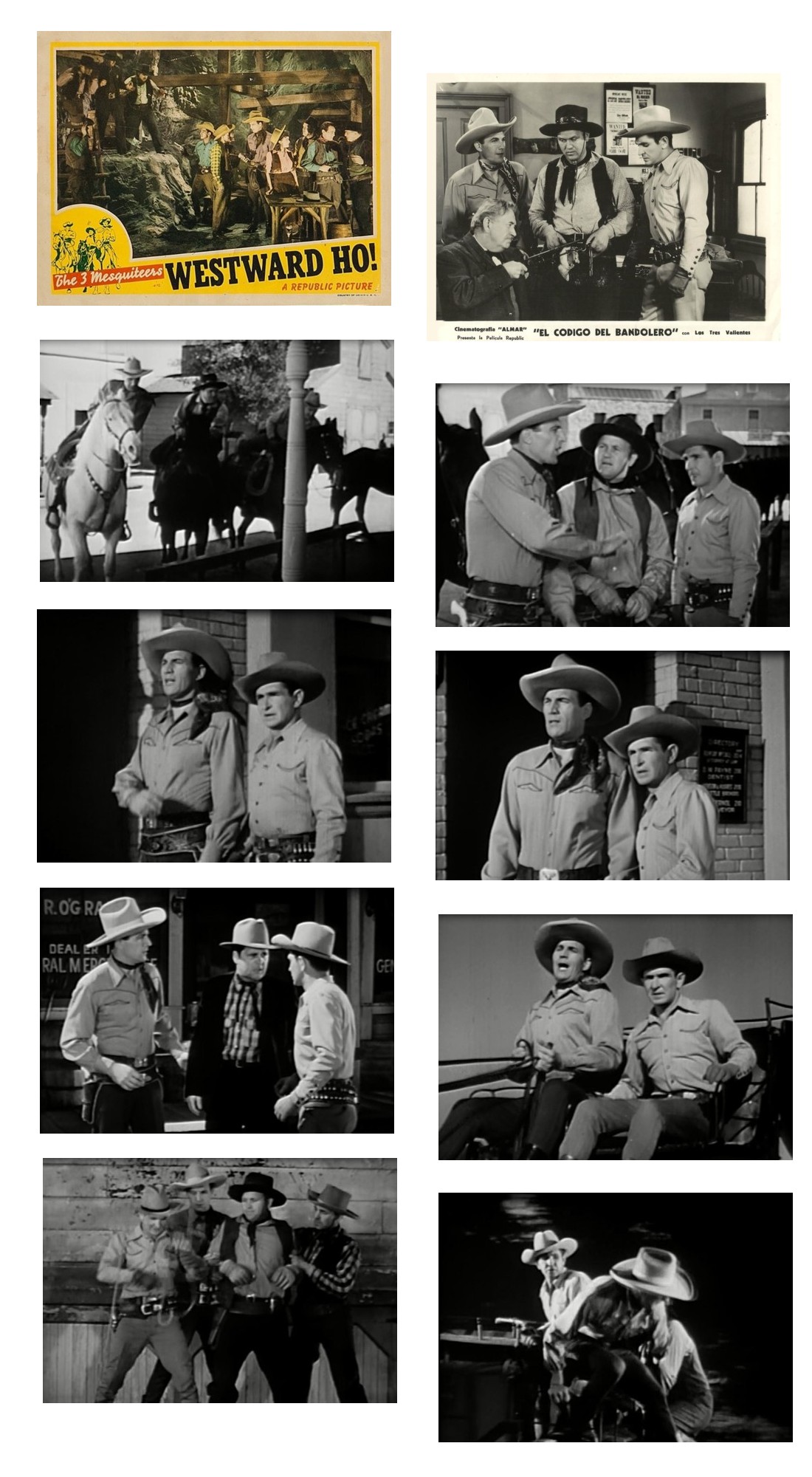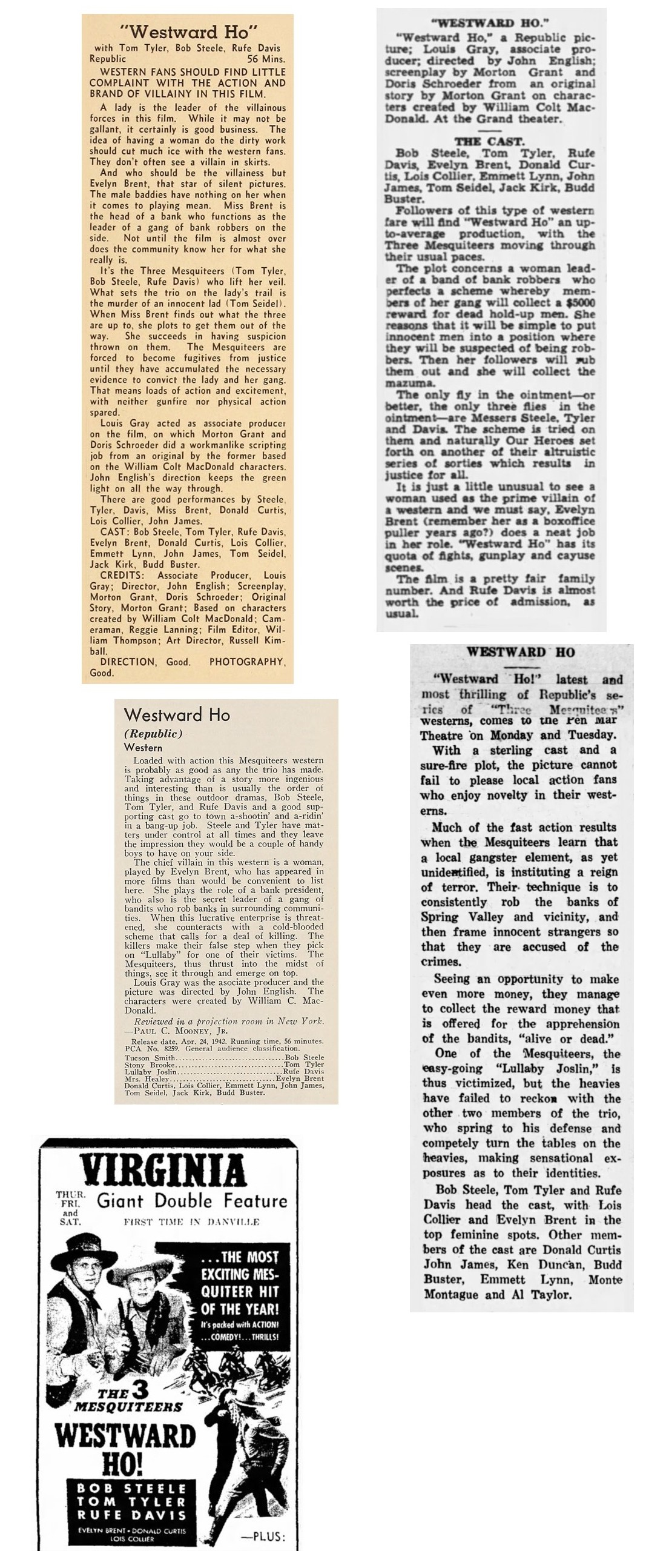 All composed text on this page is copyright Aventuras de Tom Tyler, 2018-2021.
No copyright infringement upon Tom Tyler's handsome face and gorgeous physique is intended. Neither is one intended upon his work. This website will always be ad-free and affiliate-free.

2015-2022 Aventuras de Tom Tyler