Vanishing Men (1932)
Got no luck
Got no sunshine
if I lose your love
- C. Scott
Sheriff Doug Barrett has been assigned to clean up a small western town dominated by cattle rustlers, horse thieves, and other outlaws hanging around to see what kind of trouble they can make. His closest friend who is enlisted to help clean up the town, is eventually cited for duplicity, leaving Doug feeling dejected over their relationship. Diane Melville, Doug's love interest, offers him moral support and does her best in helping him round up the criminals and putting them in jail. The sizeable crime ring coerces Doug into a deserted cabin where they hold him captive, after a vicious fistfight. Doug escapes, though, and with his efforts, manage to round up the criminals and imprison them. Diane and Doug marry, knowing their home in town will remain safe and secure so long as he is sheriff there.
"Vanishing Men" is the first of two movies that the beautiful, Jean Harlow lookalike Adele Lacey made with Tom Tyler; the second one was "When a Man Rides Alone". Yakima Canutt performs the more dangerous stunts as Tom's sunt double, leaping from a precipice into a fast-moving hay wagon on the dirt road below. Raymond Keane is a former silent film leading man for Universal Pictures, "Vanishing Men" marking the last film he made as an actor.
"Vanishing Men" remains a lost film.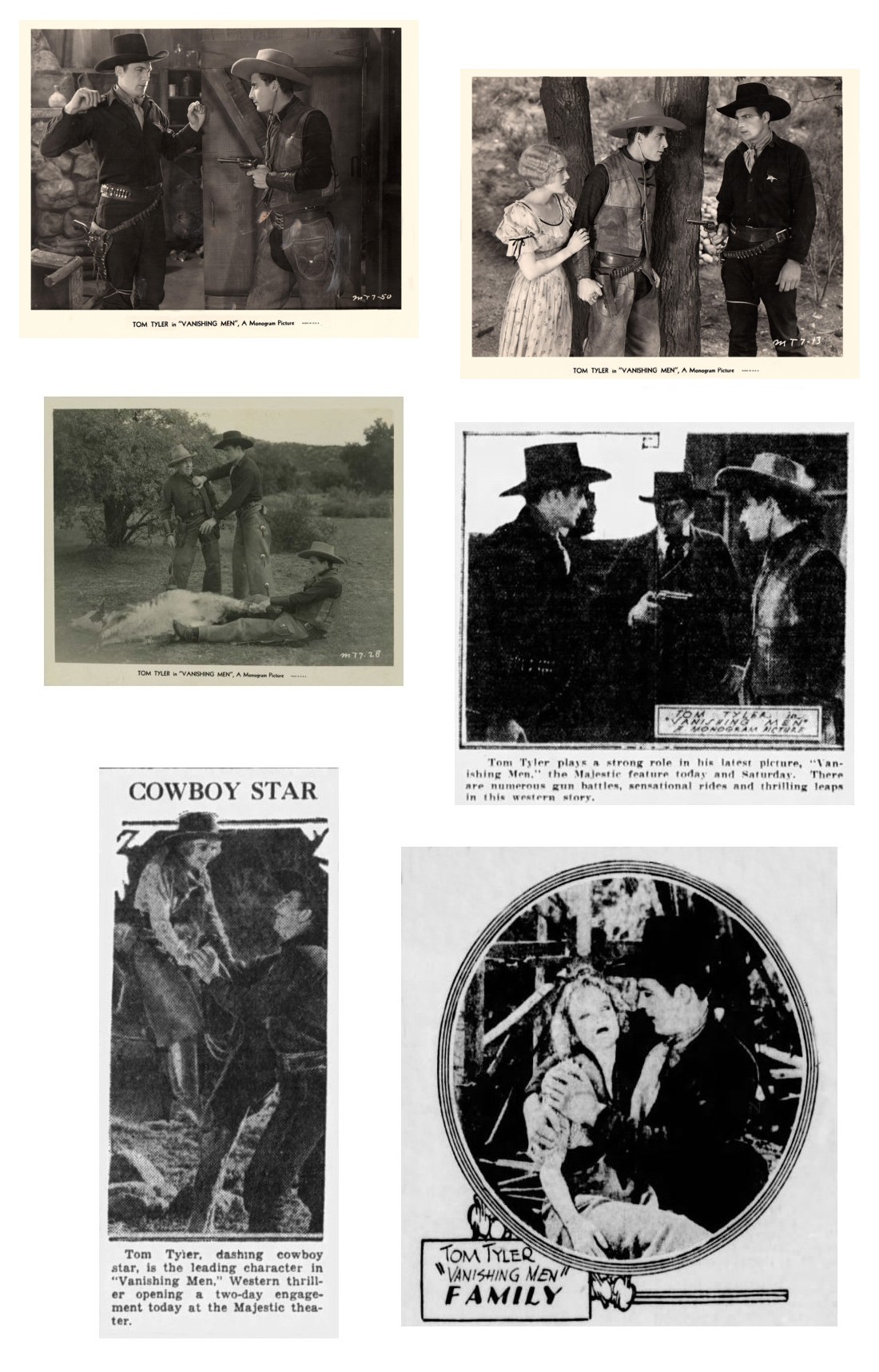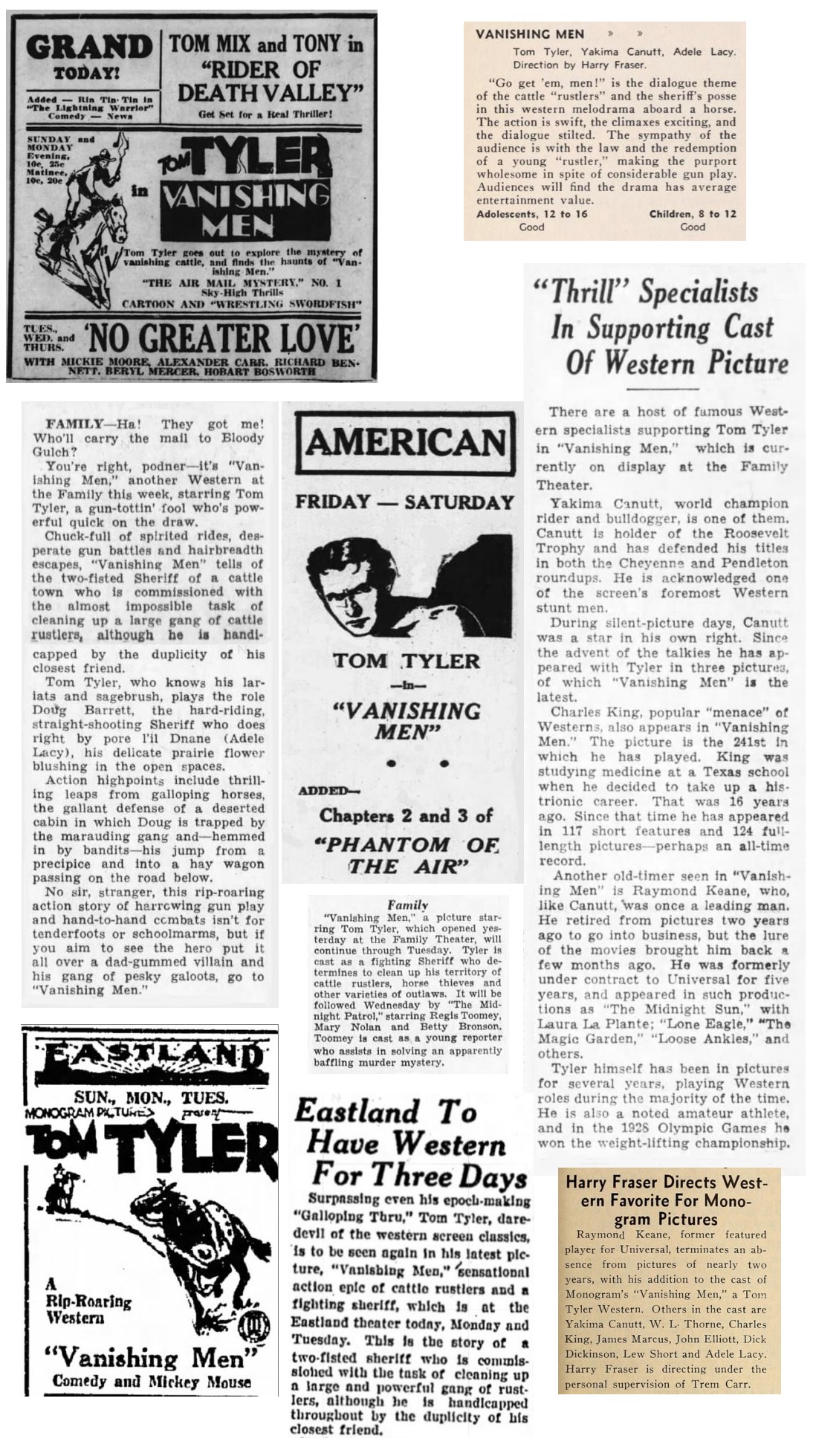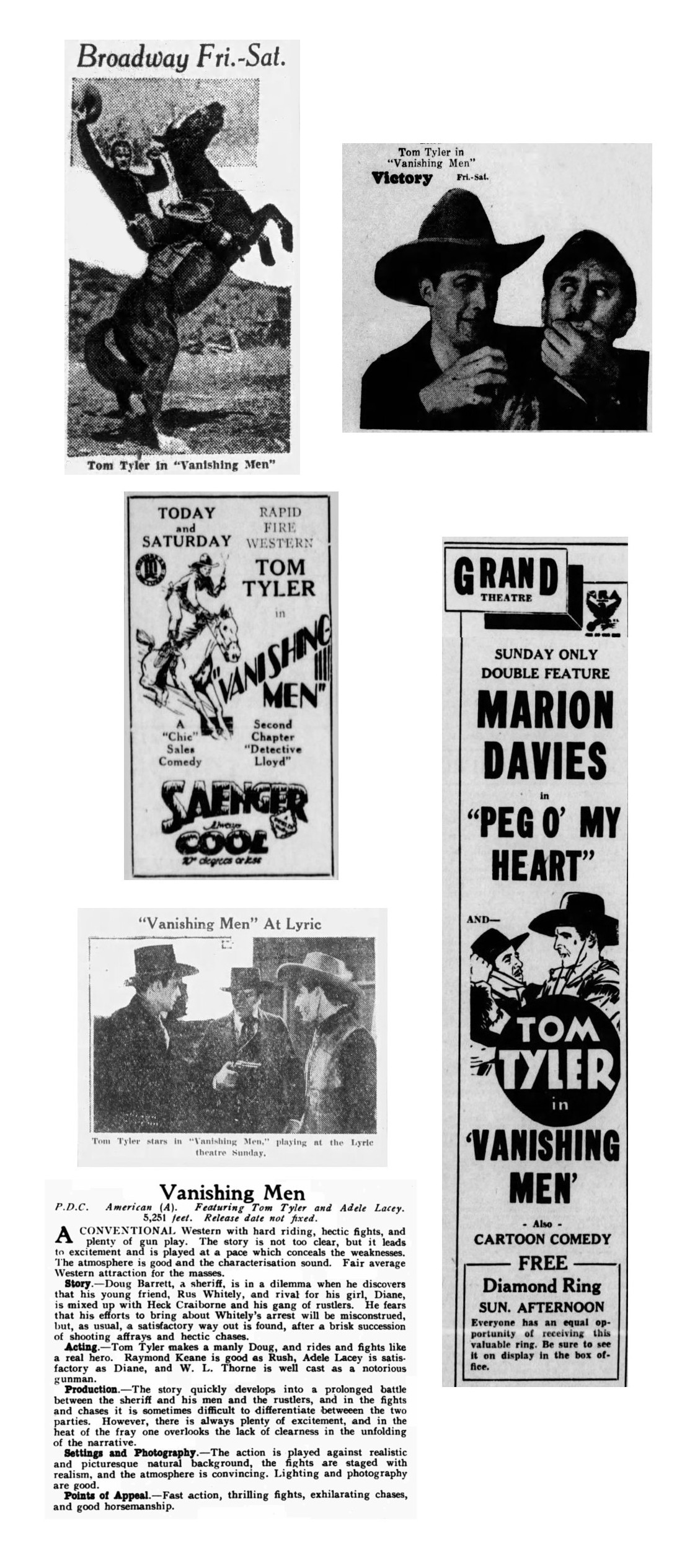 All composed text on this page is copyright Aventuras de Tom Tyler, 2018-2021.
No copyright infringement upon Tom Tyler's handsome face and gorgeous physique is intended. Neither is one intended upon his work. This website will always be ad-free and affiliate-free.

2015-2022 Aventuras de Tom Tyler