Unconquered Bandit (1935)
Build you up so tall
and when you're high
they let you fall
- C. Scott
Tom Morgan's father (John Elliott) is murdered by local outlaws whose head honcho is Frank Cleyburn (William Gould). When Tom discovers what happened, he swears vengeance upon the persons who committed the crime - even if it means using Cleyburn's attractive young niece Helen (Lillian Gilmore) to gain justice for his father's death. In order to succeed, however, Tom takes on the identity of a bandit named Night Hawk in order to avenge the murder of his father. Tom's plan goes awry when he is accused of being the real Night Hawk and is almost lynched.
Tom portrays a half-Latin lover in this south-of-the-border story. Dressed in full costume as a Mexican don, he is so suave, Ricardo Montalban could take lessons from him.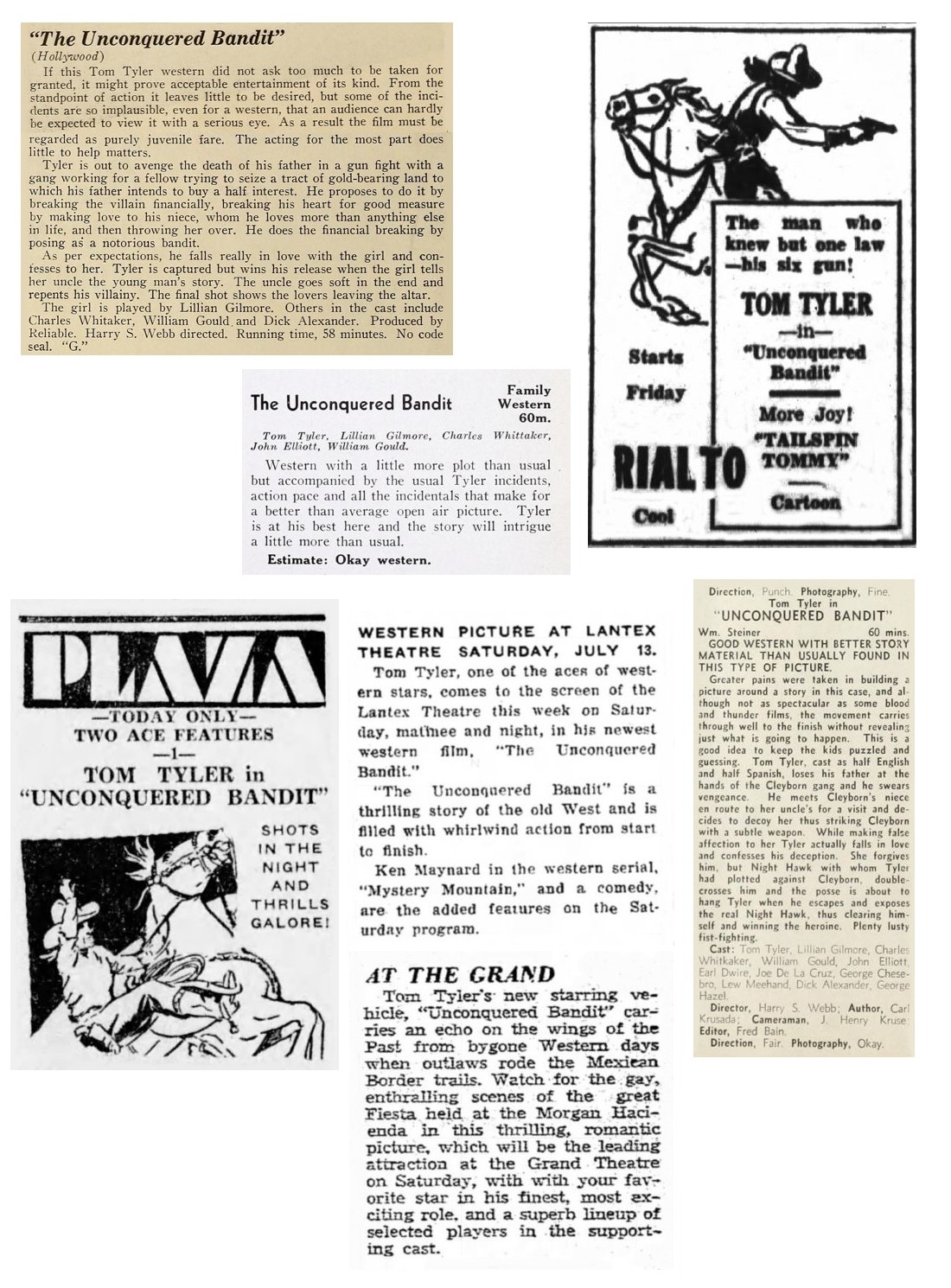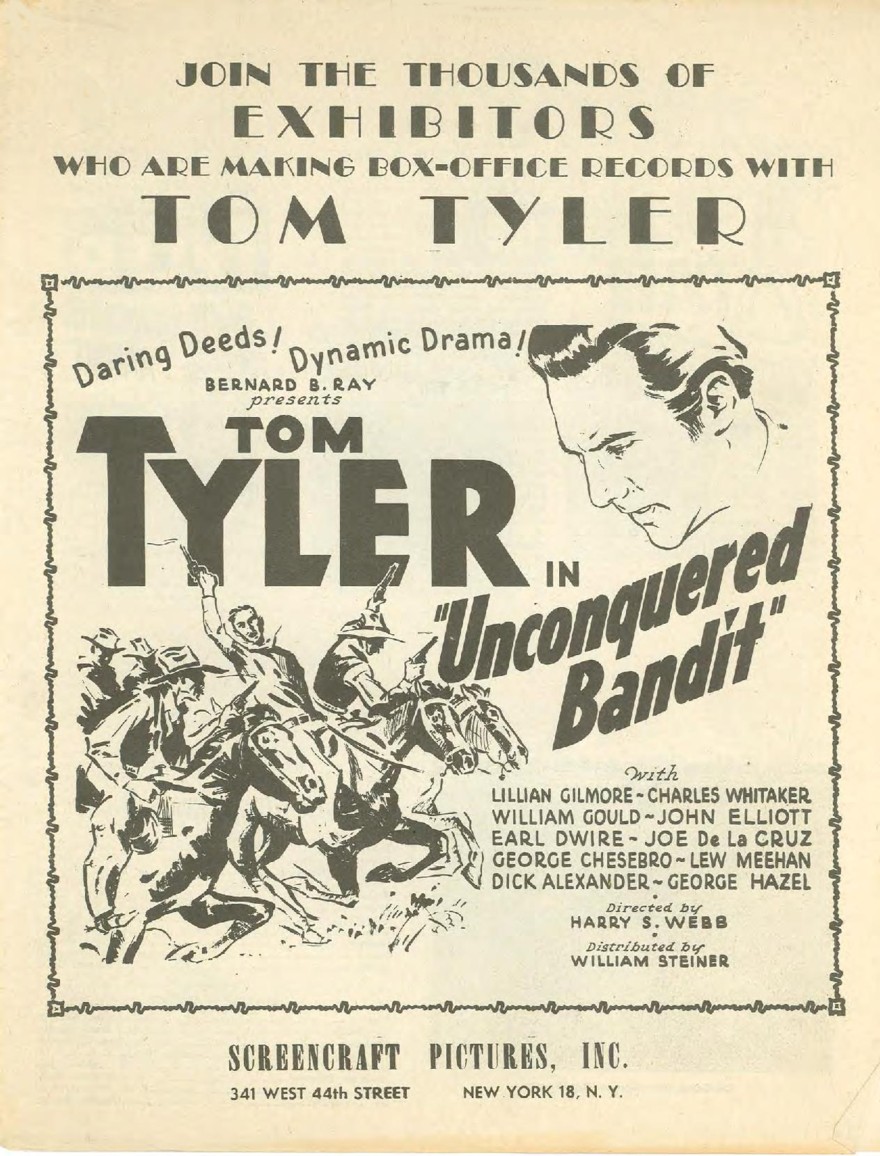 All composed text on this page is copyright Aventuras de Tom Tyler, 2018-2021.
No copyright infringement upon Tom Tyler's handsome face and gorgeous physique is intended. Neither is one intended upon his work. This website will always be ad-free and affiliate-free.

2015-2022 Aventuras de Tom Tyler