The Wyoming Wildcat (1925)
Here we go again
giving way to love
we're just using love
to get a sigh
- C. Scott & D. Dyer
Director: Robert De Lacey
Writer: Percy Heath
Cast:
Tom Tyler as Phil Stone
Billie Bennett as Blendy Betts
Gilbert Clayton as Jeff Kopp
Ethan Laidlaw as Rudy Kopp
Virginia Southern as Isabel Hastings
Alfred Hewston as Dan Slade
Frankie Darro as Barnie Finn
Thomas Delmar as Cyclops
Status: 35mm, Cinemateque Royale de Belgique
Length: 5156 feet
Isabel Hastings owns a ranch but not for long: her neighbor Jeff Kopp wants to own the property through means of marrying her to his son Rudy. Isabel has no interest in Rudy and instead falls for her recently hired hand, Phil Stone. Phil ends up rescuing Barnie, an orphan boy who was adopted by Kopp but is routinely abused. Barnie, of course, looks up to Phil as his personal hero, watching and helping him take on Kopp and his henchmen, in super-fast action on horseback and fistfights.
Isabel is kidnapped by Cyclops, a for-hire henchman, and after tying her up, disposes of her neatly over the nearby cliff into the river rapids. Lucky for Isabel, Phil happens to be in the vicinity at the same time, who watches the love of his life come close to getting killed. Isabel flounders in the water calling for help. Phil springs into action, and after giving Cyclops the beating of his life, risks his own life, and that of his horse Flashlight, leaping off the cliff into the river to rescue Isabel. Phil and Isabel finally marry, a happy ending for the two plus Barnie, who is adopted by the couple.
"The Wyoming Wildcat" is Tom Tyler's second film made for FBO; luckily, a print of this silent film exists at the Cinematek in Brussels, Belgium. One of the more exciting scenes in this movie is where Phil literally takes the bull by the horns; subduing a bronco and preventing it from committing destruction. Barnie is a boy with spunk and has no issues with pulling his gun on the bad guy who is being restrained by Phil. Tom Tyler and Frankie Darro work well together onscreen, and kept their audiences coming back to the theatres for more of their adventurous exploits out west.
There are a number of scenes from "The Wyoming Wildcat" which appear on arcade/exhibit cards.
Taglines:
See Tom Tyler in his brand new western thrill show – a heart-soothing love story as swift as the fragrance of apple blossoms. A roaring tale of adventure where men are quick on the trigger and slow to forgive. (The Chillicothe Constitution Tribune, Chillicothe, Missouri, November 21, 1925 )
Zooming out of the hosts of obscurity - swishing up from the ranks of the unknown comes one of the most brilliant young stars of the year - Tom Tyler. (The Daily Argus-Leader, Sioux Falls, SD, December 10, 1925 )
He rides like a Sande crashing down the stretch - he fights like a Dempsey poised for the kill - he loves like an unspoiled youth - he ropes as neatly as Paderewski handles the keys-Tom Tyler stands today on the very threshold of fame - overnight he has become one of the most popular of Western stars - and now he comes again in his greatest Wild West romance - athrob with pulsating drama - aglow with youthful love - abristle with speed and then more speed! Tom Tyler is starting a brand new vogue in Western entertainment - become a Tom Tyler fan today this minute and see him and his Pals NOW! (The Noblesville Ledger, Noblesville, IN, January 16, 1926)
Sources:
Moving Picture World, December 5, 1925
Sikeston Standard, Sikeston, Missouri, August 20, 1926
Lebanon Daily Lebanon, PA, May 19, 1926
Motion Picture News, November 28, 1925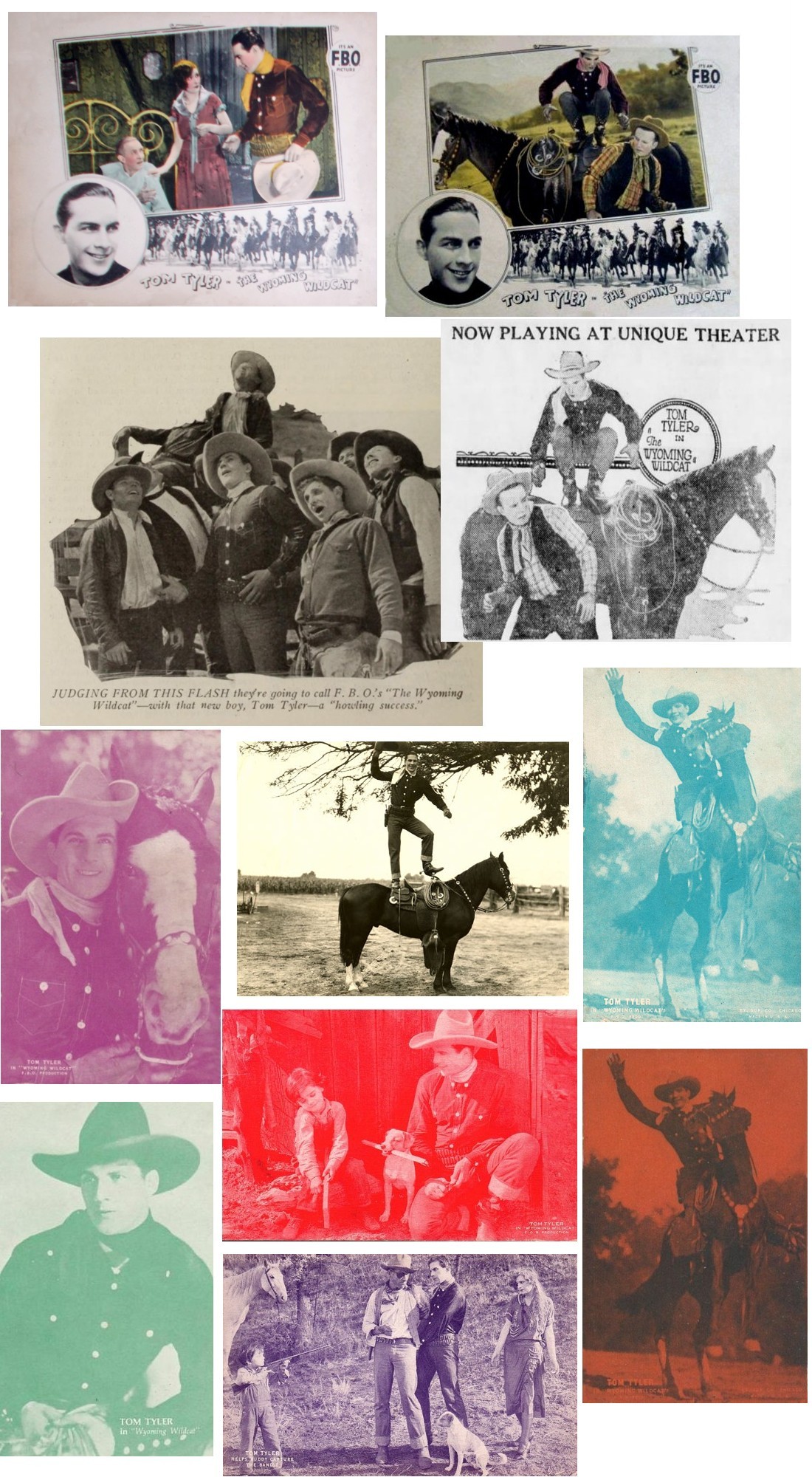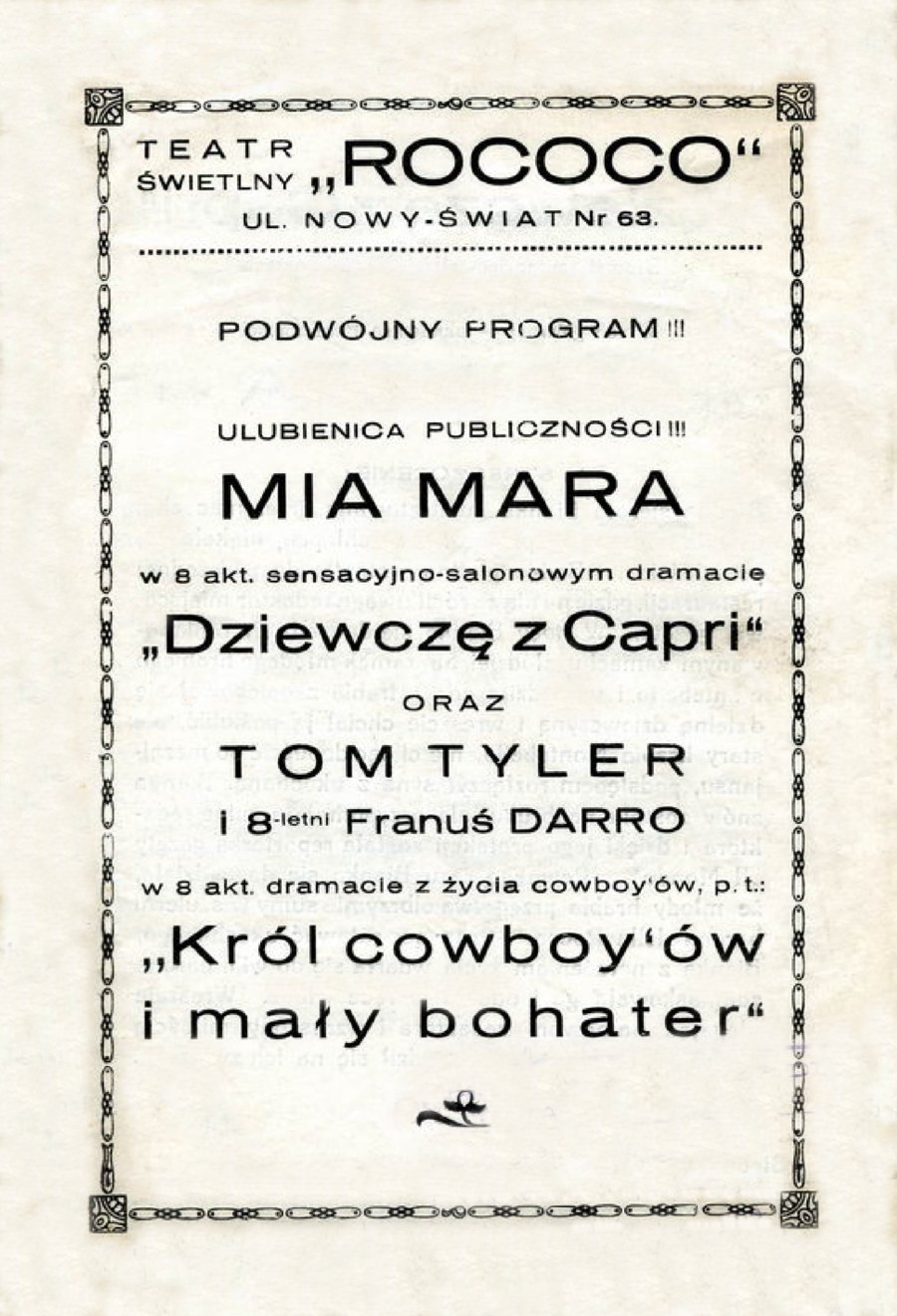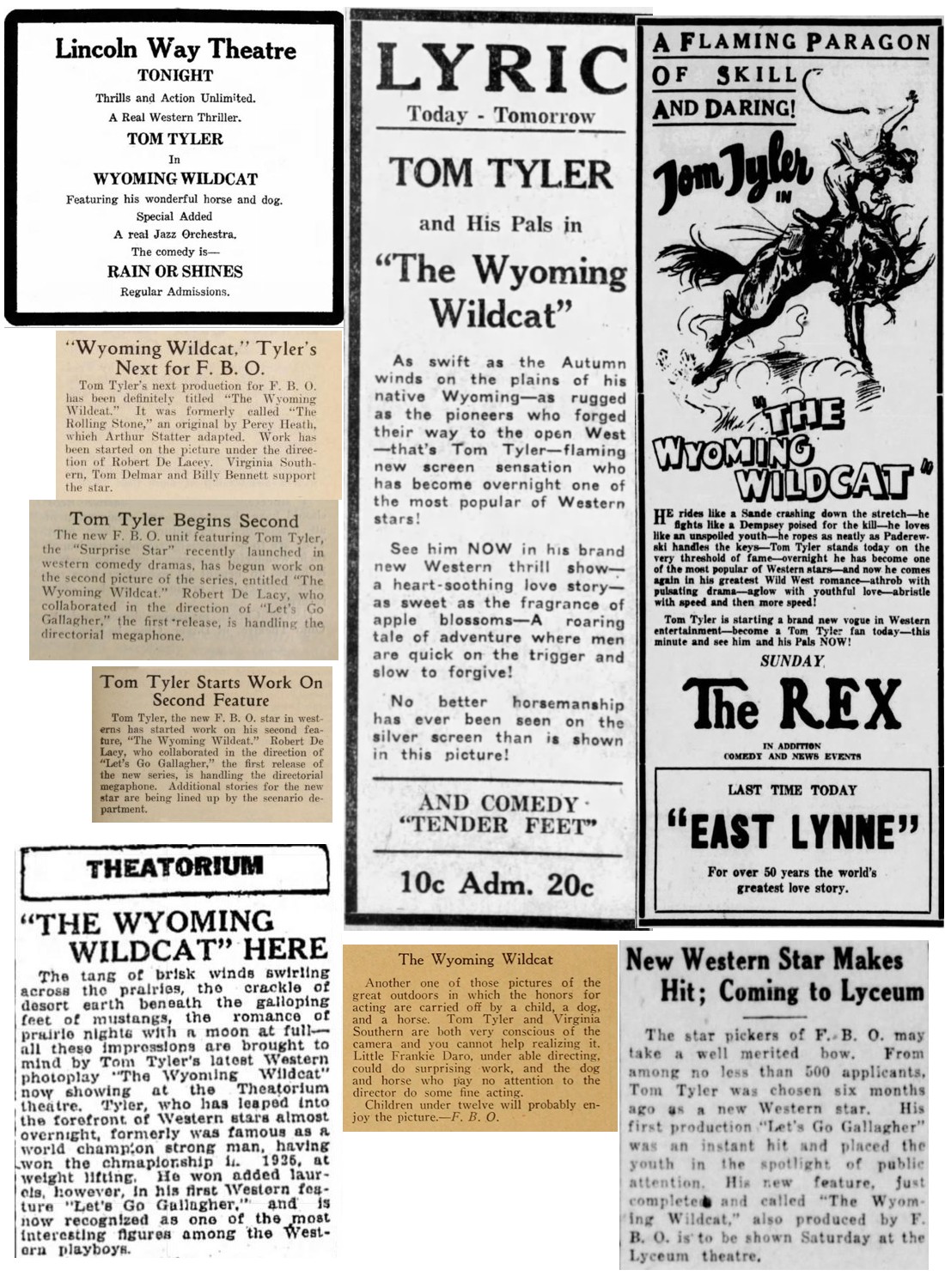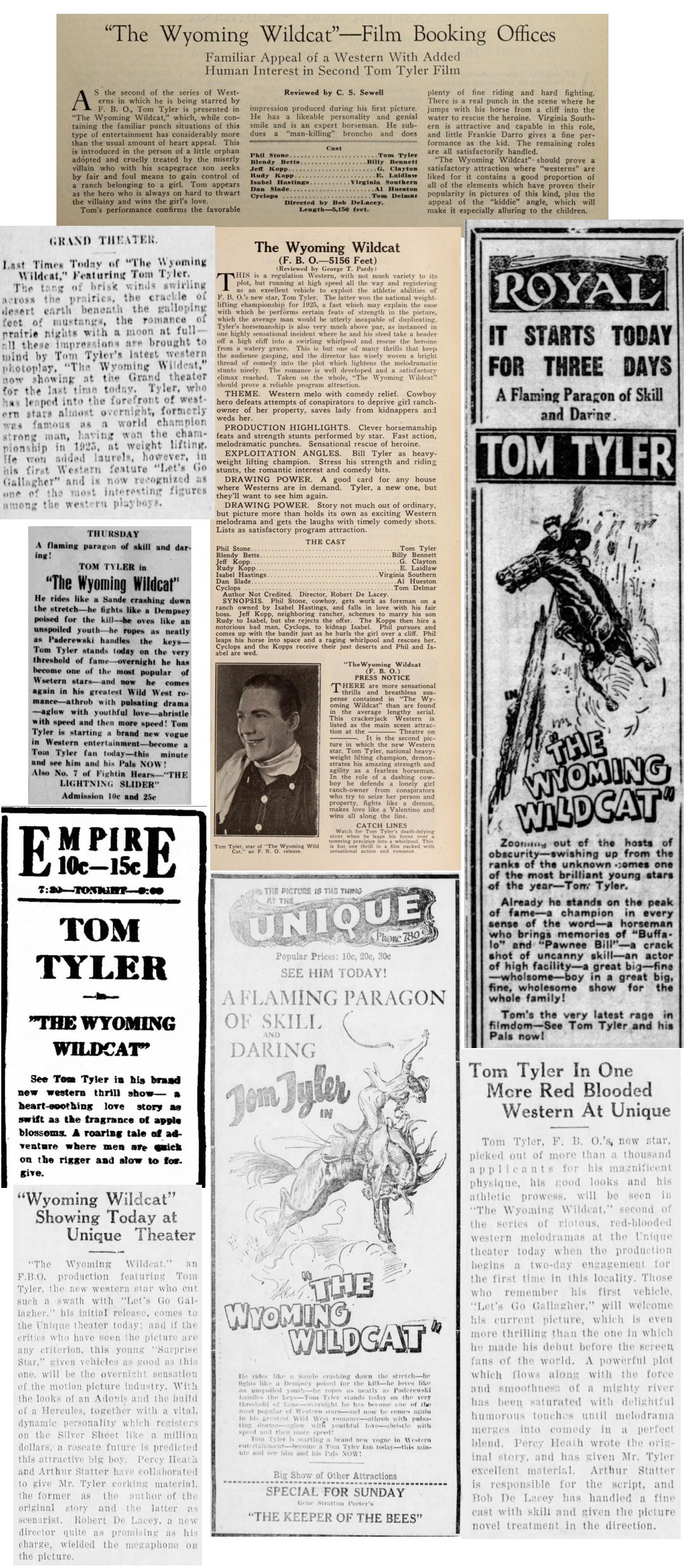 All composed text on this page is copyright Aventuras de Tom Tyler, 2018-2021.
No copyright infringement upon Tom Tyler's handsome face and gorgeous physique is intended. Neither is one intended upon his work. This website will always be ad-free and affiliate-free.

2015-2022 Aventuras de Tom Tyler