The Silver Bullet (1935)
Suddenly saw flashing eyes hypnotized
made me love you
and I just didn't realize
what those eyes were really trying to do
- C. Scott & D. Dyer
Tom Henderson arrives in the town of Chico, only to discover lawlessness running rampant, and the law abiding citizens too scared to stand up to the activities of Slim Walker and his gang. After meeting the general store clerk Nora Kane (Jayne Regan) and her father(Lafe McKee), Tom becomes friends with town members who decide to come up with a plan: make Tom the sheriff, and get Slim and his gang in jail. There is only one problem, and that is Slim has a boss: Luke Hargrave (Charles King), the local banker.
"The Silver Bullet" is one of a number of films Tom made where he fakes being shot dead while horseback riding, falls off his horse, only to have his attackers come up to his body to get their surprise. One nice treat is when the camera pans Tom's face and we see his eyes in a vicious (but very beautiful!) stare.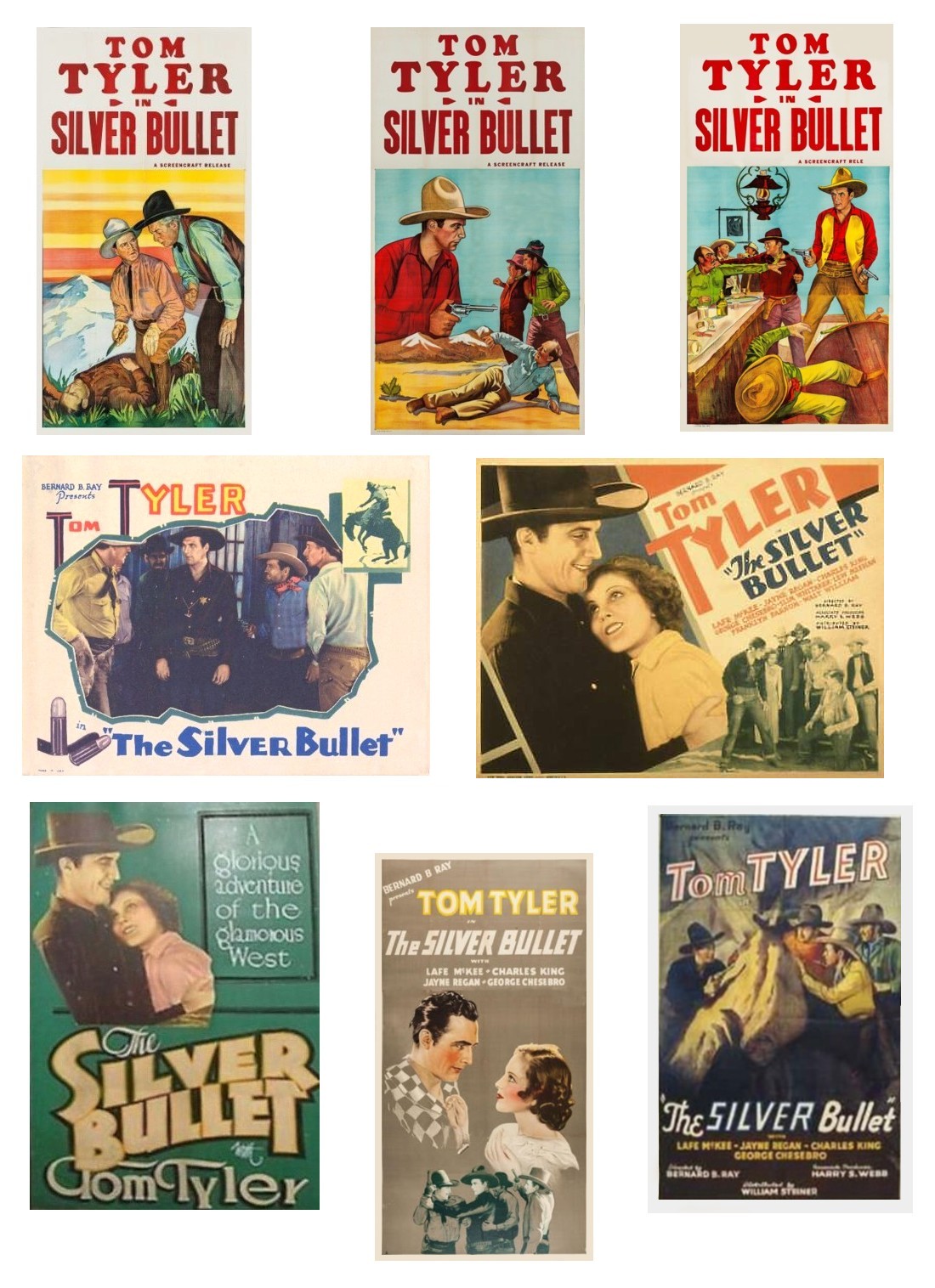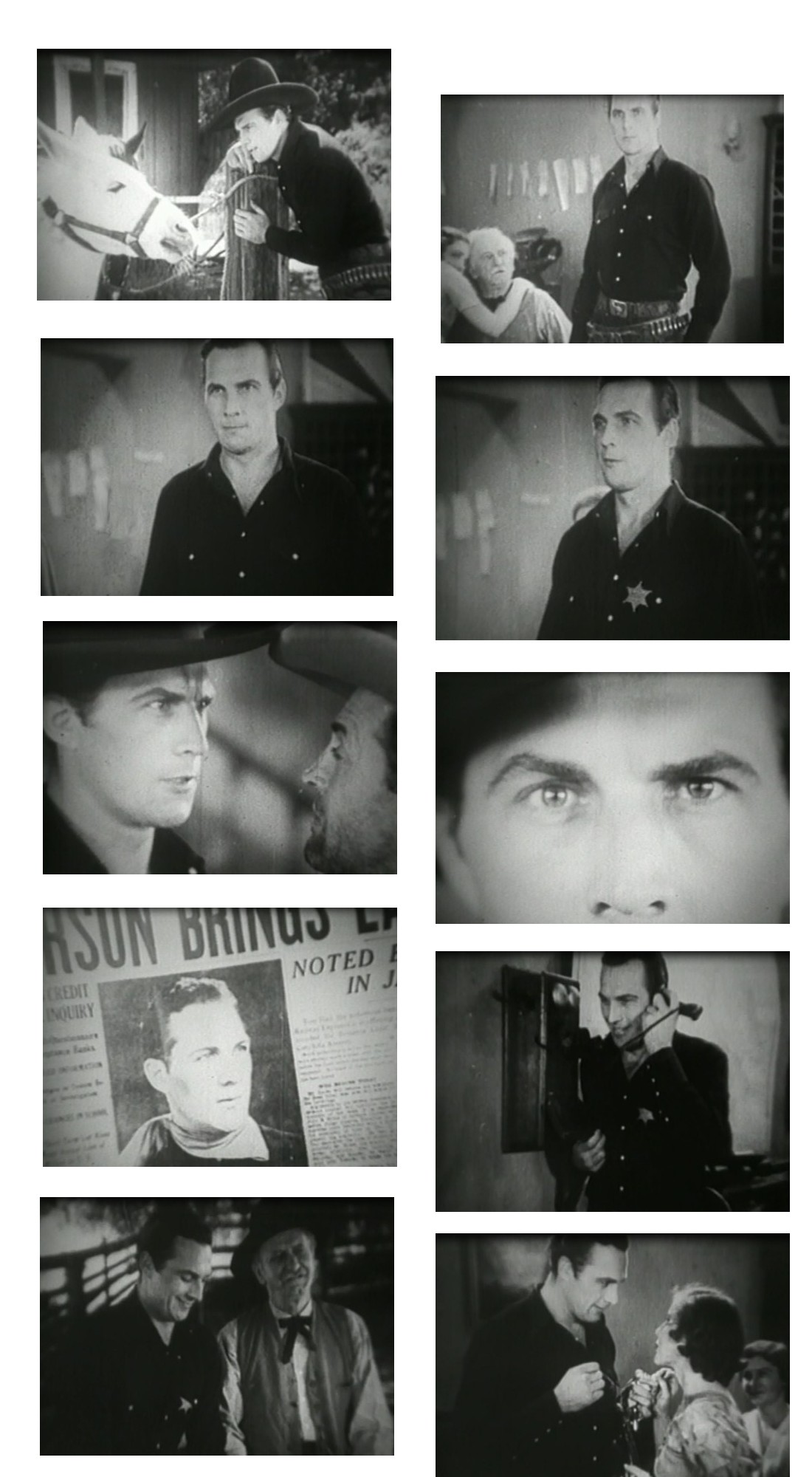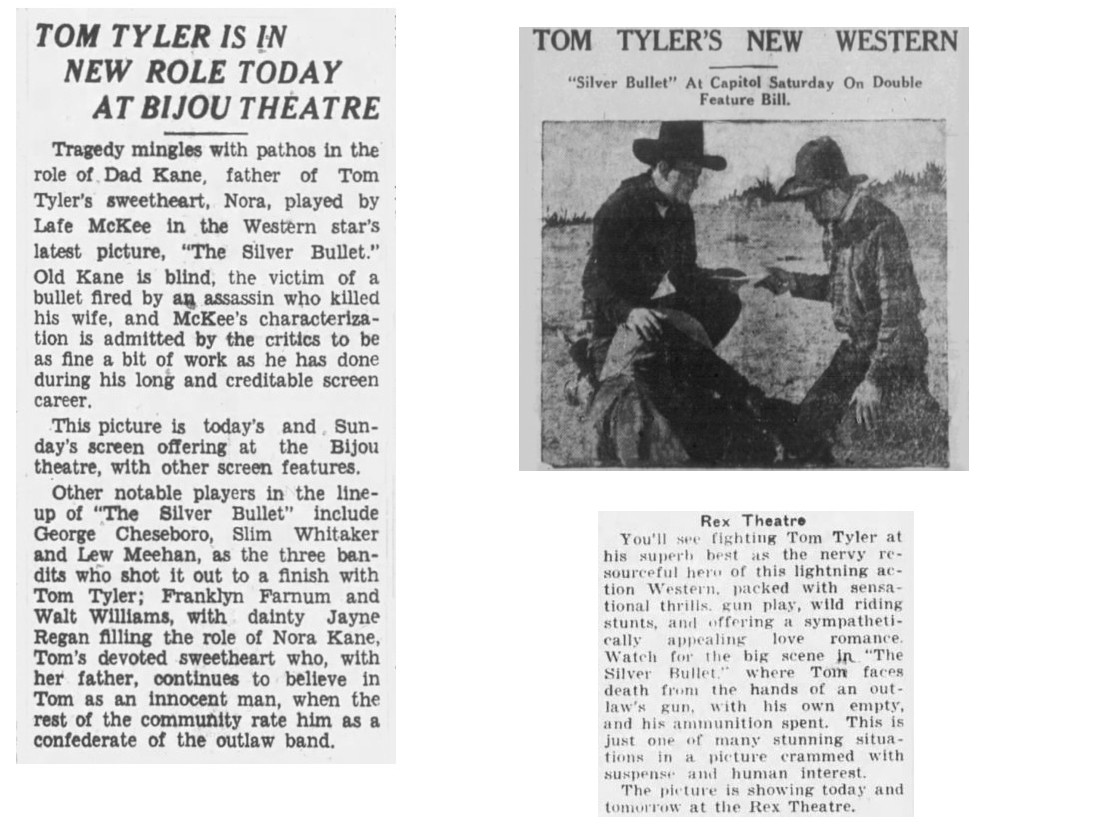 All composed text on this page is copyright Aventuras de Tom Tyler, 2018-2021.
No copyright infringement upon Tom Tyler's handsome face and gorgeous physique is intended. Neither is one intended upon his work. This website will always be ad-free and affiliate-free.

2015-2022 Aventuras de Tom Tyler