The Pride of Pawnee (1929)
Ask me what you are
what can I say
- C. Scott & D. Dyer
Director: Robert De Lacey
Writers: Frank Howard Clark, Joseph Kane
Cast:
Tom Tyler as Kirk Stockton
Ethlyne Clair as Madge Wilson
Barney Furey as Scotty Wilson
Frankie Darro as Jerry Wilson
Jack Hilliard as George La Forte
Lew Meehan as André Jeel
Jimmy Casey as Jeel's Henchman
Status: Lost
Length: 4750 feet
Kirk Stockton is an investigator for Wells Fargo en route to Eldorado during the days of the California Gold Rush to battle with a group of outlaws known as "The Wolves" who have been terrorizing the locals and holding up stagecoaches in order to steal what they can from anyone who comes within distance. To make their appearance even more fearful, "The Wolves" dress up as American Indians every time before they commit a deed of crime.
Kirk does not arrive in town in his usual manner which is on horseback; instead, he hides inside a money trunk which is hoisted upon the rear of the stagecoach – and surprises the outlaws when they hold up the stage. The outlaws are chased off after engaging in a gunslinging fight with Kirk. Meanwhile, the other passenger traveling in the stage with Kirk is Madge Wilson and her young brother Jerry, who are on their way to Eldorado to visit her father Scotty. Young Jerry automatically takes to Kirk, considering him a hero after saving their lives from the "The Wolves", and Kirk is enchanted with Madge's beauty and sweet demeanor. Not telling Madge or Jerry who he really is nor what his mission in Eldorado is so that he might have a chance to catch and expose "The Wolves", Kirk spends time with Madge and her family. He also gets to know the locals, learning who has been recently robbed and murdered by the vicious outlaws who never give the townspeople, most who are gold miners, a minute of rest. The hard working gold miners who have lost their wealth through "The Wolves" are hopeful in Kirk's efforts to end the crime in Eldorado. In order to penetrate Kirk's weak spot, "The Wolves" capture Scotty and hold him for a $10,000. ransom in a deserted cabin. George La Forte, who is the town's leader, offers to pay the ransom if Madge agrees to marry him but she does not love him the way she loves Kirk. One of "The Wolves", André Jeel, ends up in a shooting match with La Forte and gets plugged. Right before he dies, however, Jeel discloses everything about "The Wolves" to Kirk, who manages to round up all the members of the gang and turn them in to the sheriff. With Scotty freed, Kirk and Madge get married and live on the Wilson ranch.
"The Pride of Pawnee" was written by Joseph Kane. Probably the most notable feature about Tom Tyler in this silent film are his distinct sideburns. Also, "The Pride of Pawnee" was Tom Tyler's last film made for FBO (which by then was RKO), and the last time he would team with Frankie Darro.
Taglines:
Risking his life to bring peace and order to an endangered gold rush town – and smashing through to glorious vistory! (Muncie Evening Press, Muncie, IN, December 7, 1929)
Riding, shooting, scrapping through their finest show! An epic of the California Gold Rush days! (Orlando Evening Star, Orlando, FL, June 21, 1929)
Sources:
The Film Daily, June 16, 1929
Variety, June 1929
Greencastle Herald, Greencastle, IN, June 7, 1929
Exhibitors Herald World, June 29, 1929
The Times, Shreveport, LA, September 1, 1929
The Star Press, Muncie, IN, December 8, 1929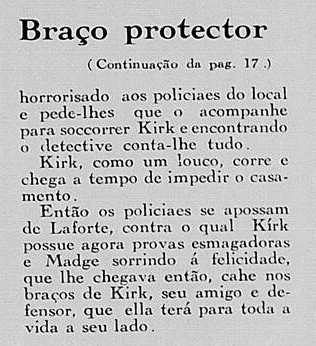 All composed text on this page is copyright Aventuras de Tom Tyler, 2018-2021.
No copyright infringement upon Tom Tyler's handsome face and gorgeous physique is intended. Neither is one intended upon his work. This website will always be ad-free and affiliate-free.

2015-2022 Aventuras de Tom Tyler