The Phantom of the West (1931)
Into the light
and out of the night
you opened up my mind
- C. Scott & D. Dyer
This was Tom's first talkie film serial. He still retains much of his silent film acting experience (he is marvelous at using his eyes and facial expressions) in this ten-chapter serial which is about Tom's father being murdered, and the man who was framed for the crime (Frank Lanning) escapes prison. Of course, Tom falls in love with the framed man's daughter Mona Cortez (Dorothy Gulliver), and together, all three of them locate the real murderer and bring him to justice.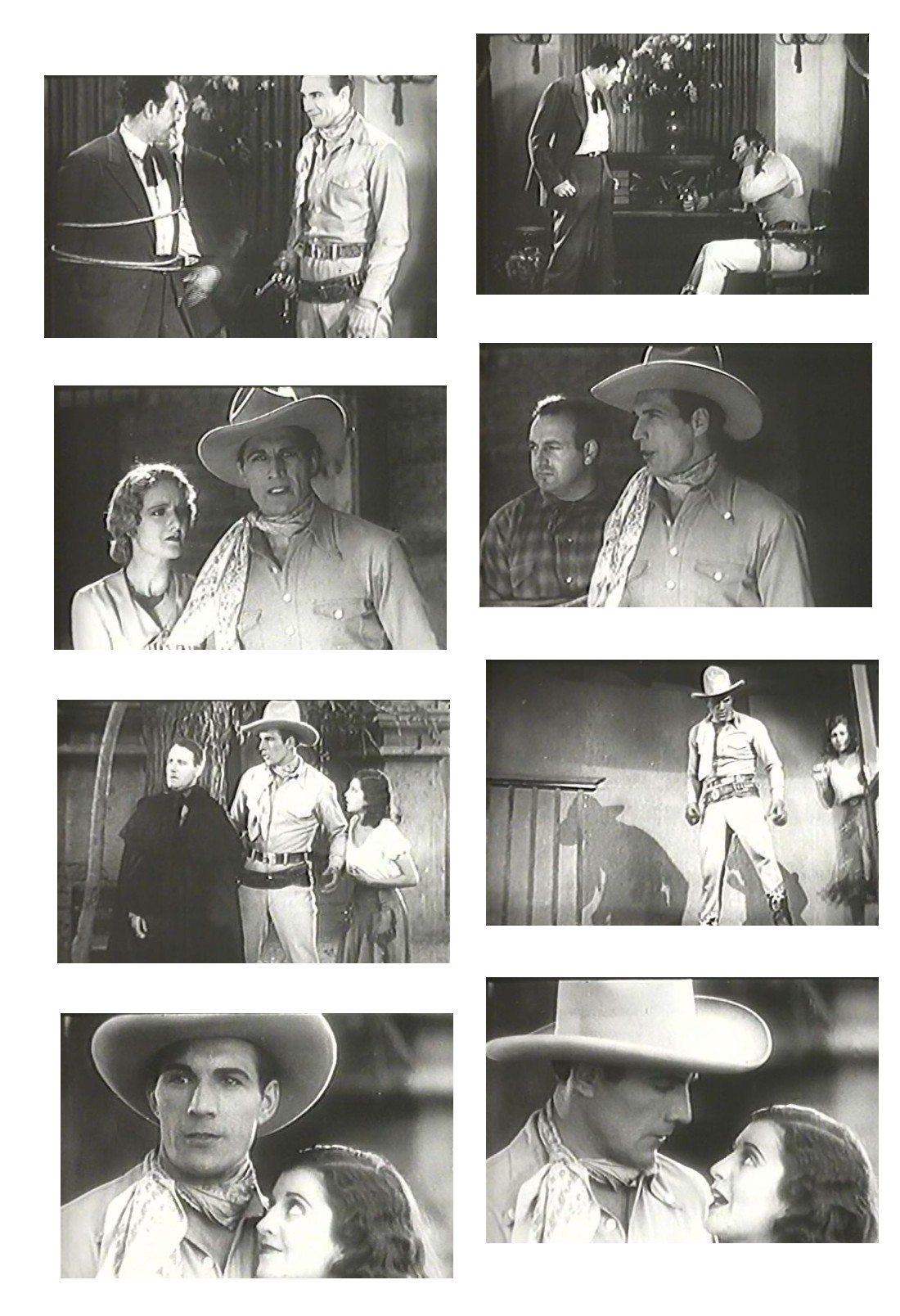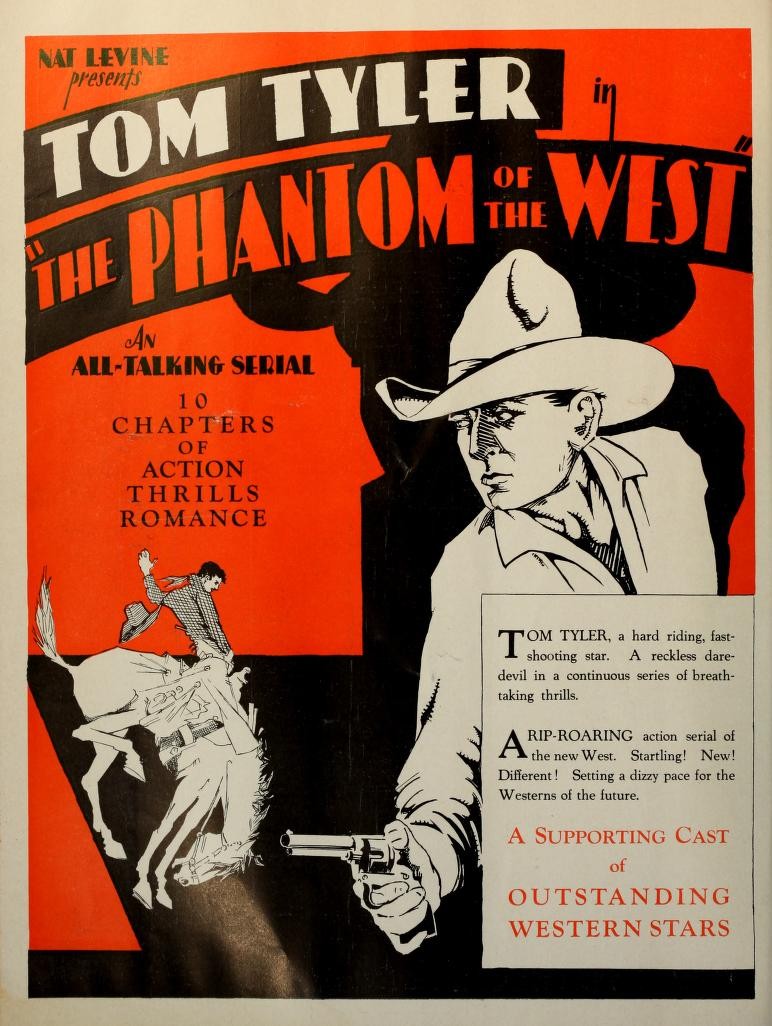 All composed text on this page is copyright Aventuras de Tom Tyler, 2018-2021.
No copyright infringement upon Tom Tyler's handsome face and gorgeous physique is intended. Neither is one intended upon his work. This website will always be ad-free and affiliate-free.

2015-2022 Aventuras de Tom Tyler