The Cherokee Kid (1927)
Waiting for you to call me
waiting for you to tell me you care
- C. Scott & D. Dyer
Director: Robert De Lacey
Writers: Oliver Drake, Joseph Kane
Cast:
Tom Tyler as Bill Duncan
Sharon Lynn as Helen Flynne
Jerry Pembroke as Rolphe McPherson
Bob Burns as Sheriff
Bob Reeves as Seth Daggart
Ray Childs as Joe Gault
James Van Horn as Red Flynne
Carol Holloway as Rose
Status: Lost
Length: 4837 feet
Bill Duncan decides to return to the ranch he grew up on and discovers his neighbor John Flynne has been murdered. To make matters worse, the two families start feuding once again as they did many years ago, and soon Bill is suspected of the murder by another rancher, Rolphe McPherson. Rolphe has Bill framed for the murder, forcing Bill to clear his name. During this time, Bill falls in love with Helen Flynne, and becomes close pals with her little brother Red. Regardless of how Bill feels about Helen, she feels the need to keep up the feud with his family, causing a strain in the relationship. Rolphe and his men try everything possible to get Bill out of the way, mainly so they can kidnap Helen, and eventually succeed in doing so. Every dire situation he is placed in, Bill is aided by Red in escape, the two pals combining their talents together in rescuing Helen from the clutches of Rolphe. Rolphe becomes a little too secure in what he is doing before his housekeeper is on to him, and relays the inside information to Bill. Helen almost ends up across the border under restraint by Rolphe, but Bill swings into action on horseback, chases down Rolphe and fights the crook and his henchmen when the sheriff arrives to arrest Rolphe and his men. Bill frees Helen, the couple returns to the Flynne ranch, where he asks for her hand in marriage, convincing her that their families must end the feuding.
Even though the story line is simple, Tom manages to make "The Cherokee Kid" exciting, as with his other films made for FBO. James Van Horn is Frankie Darro's replacement in this silent film, and the two team up together well enough, especially when it comes to fighting Jerry Pembroke. Tom executes many trick horse mounts that thrill the viewer, and his physical prowess is nothing short of impressive. There are scenes where Tom is fighting as many as three men at once; in "The Cherokee Kid", he takes on three men near a barn, literally knocking out one of the men with his ankles wrapped around the man's neck while stretched across two other men, eventually locking them into the barn. Filmed on location at Keen Camp in the San Jacinto mountains of California, a baby colt was born during the making of "The Cherokee Kid", which soon became the favorite of the cast. Tom picked up the colt as if it were a puppy and bottle fed it, making the colt one of his new pals.
Taglines:
Two gunmen of the fightin' west in a smashing thriller ablaze with the action you love! (The Times Recorder, Zanesville, OH, April 30, 1928)
Tom Tyler and his gang in a fast and furious western. Packed full of speed andnovelty! Bigger! Better! Faster than ever before! The kind of western that means thrills! (The Honolulu Advertiser, Honolulu, HI, February 12, 1928)
The fastest, hardest riding Son of a Gun in the West, sets new speed records in a regular western thriller (The Iola Register, Iola, Kansas, April 13, 1928)
Sources:
Motion Picture News, March 3, 1928
The Film Daily, November 13, 1927
Harrison's Reports, November 12, 1927
The Palm Beach Post, West Palm Beach, FL, November 25, 1928
The Anaconda Standard, Anaconda, Montana, January 8, 1928
The Palm Beach Post, West Palm Beach, FL, November 25, 1928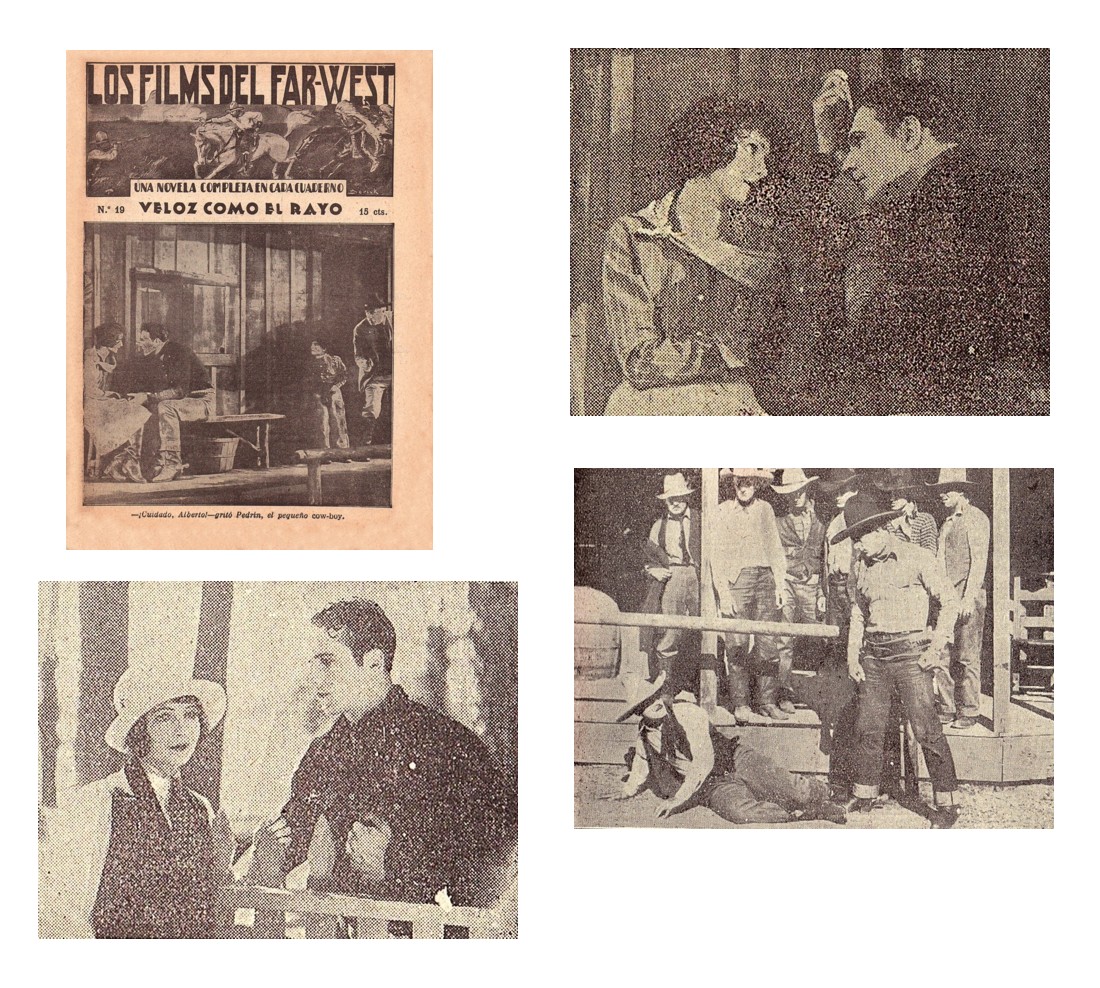 All composed text on this page is copyright Aventuras de Tom Tyler, 2018-2021.
No copyright infringement upon Tom Tyler's handsome face and gorgeous physique is intended. Neither is one intended upon his work. This website will always be ad-free and affiliate-free.

2015-2022 Aventuras de Tom Tyler