She Wore a Yellow Ribbon (1949)
Each day everything's all right
but when it's time for love
you leave me
- C. Scott & D. Dyer
Tom has a very brief but dramatic role playing an injured Corporal Quayne in this movie. Needing immediate surgery, the event takes place in a covered wagon during a thunderstorm (it really did thunder during this part of filming!) when Mrs. Allshard (Mildred Natwick) sedates Quayne so that Dr. O'Laughlin (Arthur Shields) can remove the bullet from Quayne's collarbone area. Even with the few minutes of screen time Tom does get, he certainly does not disappoint.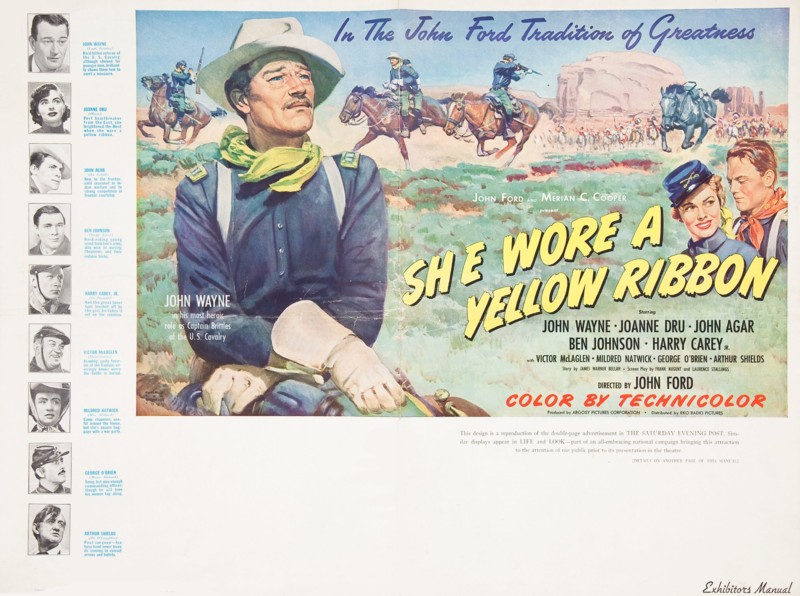 All composed text on this page is copyright Aventuras de Tom Tyler, 2018-2021.
No copyright infringement upon Tom Tyler's handsome face and gorgeous physique is intended. Neither is one intended upon his work. This website will always be ad-free and affiliate-free.

2015-2022 Aventuras de Tom Tyler