Riders of the Rio Grande (1943)
It's winter time
but the cold winds don't blow
- C. Scott & D. Dyer
The Three Mesquiteers are mistaken for the Three Cherokees in the town of Canyon City - the latter being a criminal gang hired to pull off a bank robbery. Our heroes get tangled up in the robbery (and are mistaken for the robbers), are put in prison but escape to track down the real Cherokees. Skelly is the one responsible for the bank job and hired the real Cherokees to do his dirty work. Skelly is played by Harry Worth - Tom Tyler fans will recognize him as Professor Bentley from "The Adventures of Captain Marvel."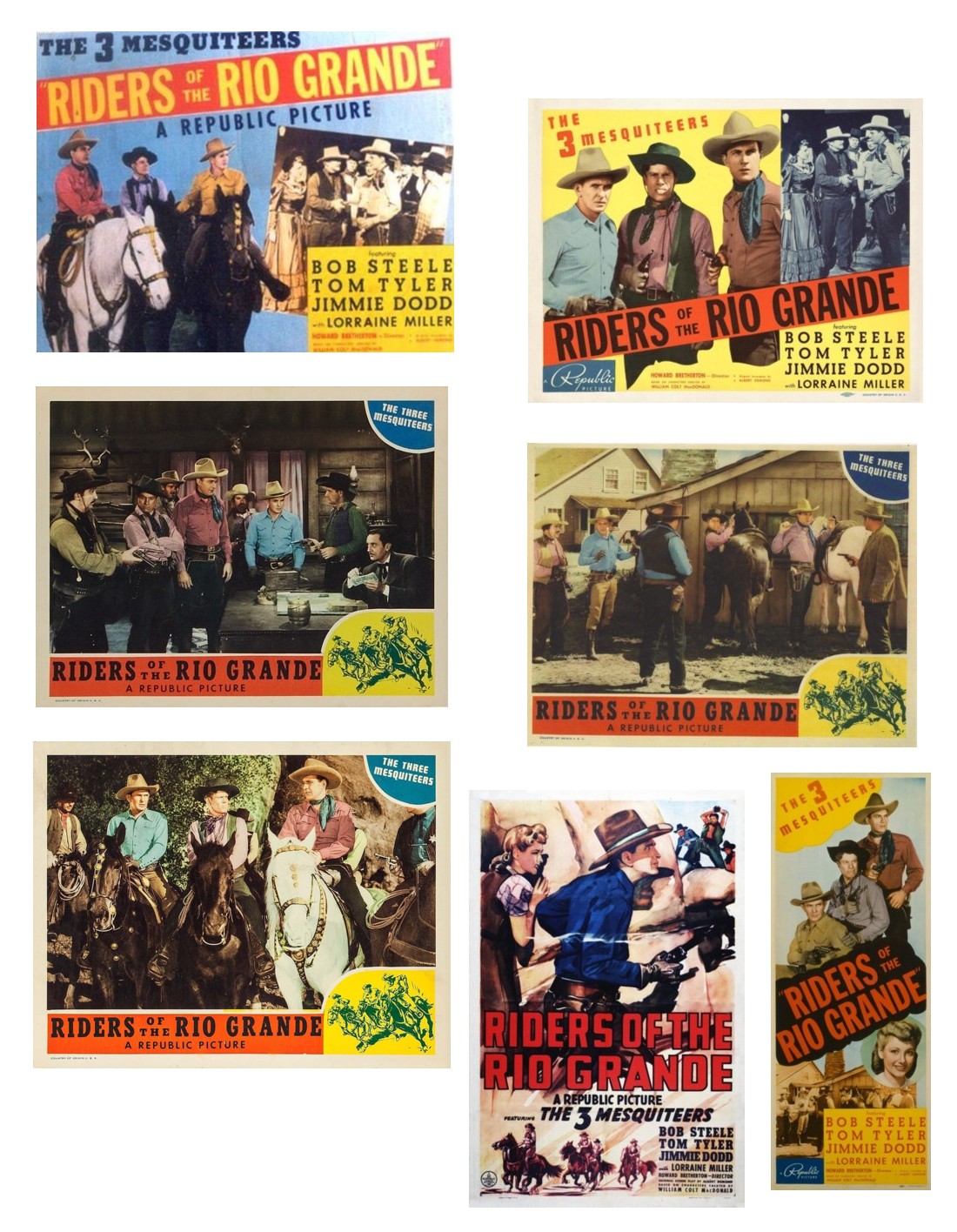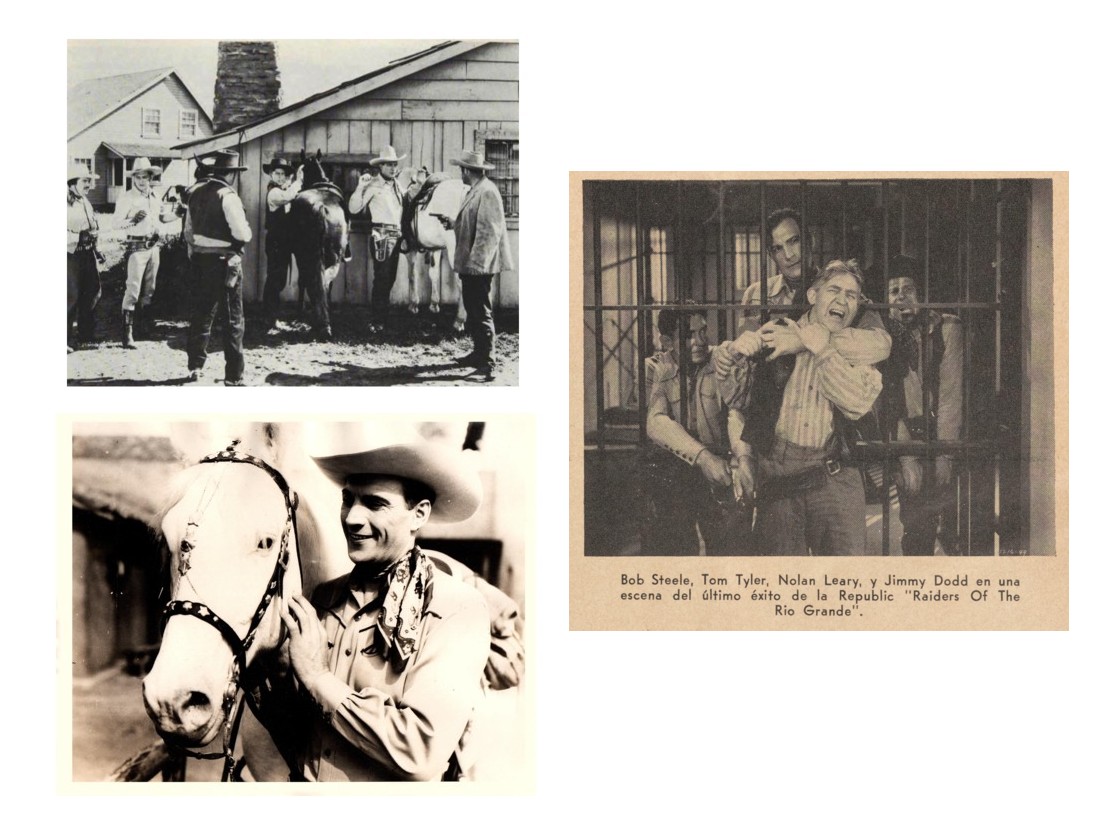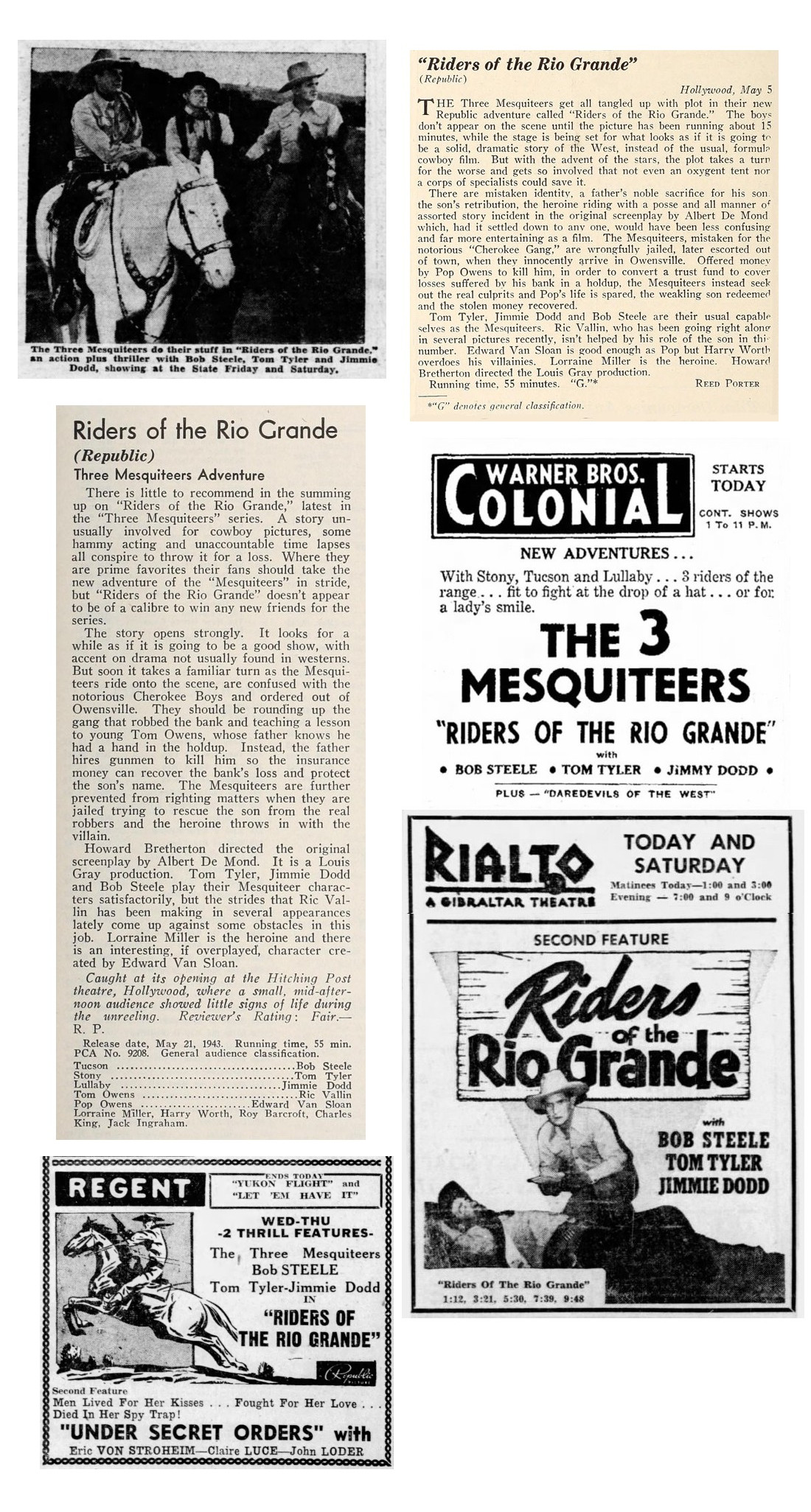 All composed text on this page is copyright Aventuras de Tom Tyler, 2018-2021.
No copyright infringement upon Tom Tyler's handsome face and gorgeous physique is intended. Neither is one intended upon his work. This website will always be ad-free and affiliate-free.

2015-2022 Aventuras de Tom Tyler