Powdersmoke Range (1935)
Hold me back before it's too late
can't stop it if we try
- C. Scott & D. Dyer
Tom turns in a compelling performance as Sundown Saunders in this movie. He appears at the end of the first half-hour and has some of the most memorable lines in the movie, especially "Gunplay and liquor don't mix" one. He may also have been the first actor to have a line along "Show me the money" when he is hired as a hitman to knock off Tucson Smith (Harry Carey). Gotta love his expression as he is sitting in his actor's chair at the start of the movie. "Powdersmoke Range" is a must-see for any western movie fan and of course Tom Tyler fan.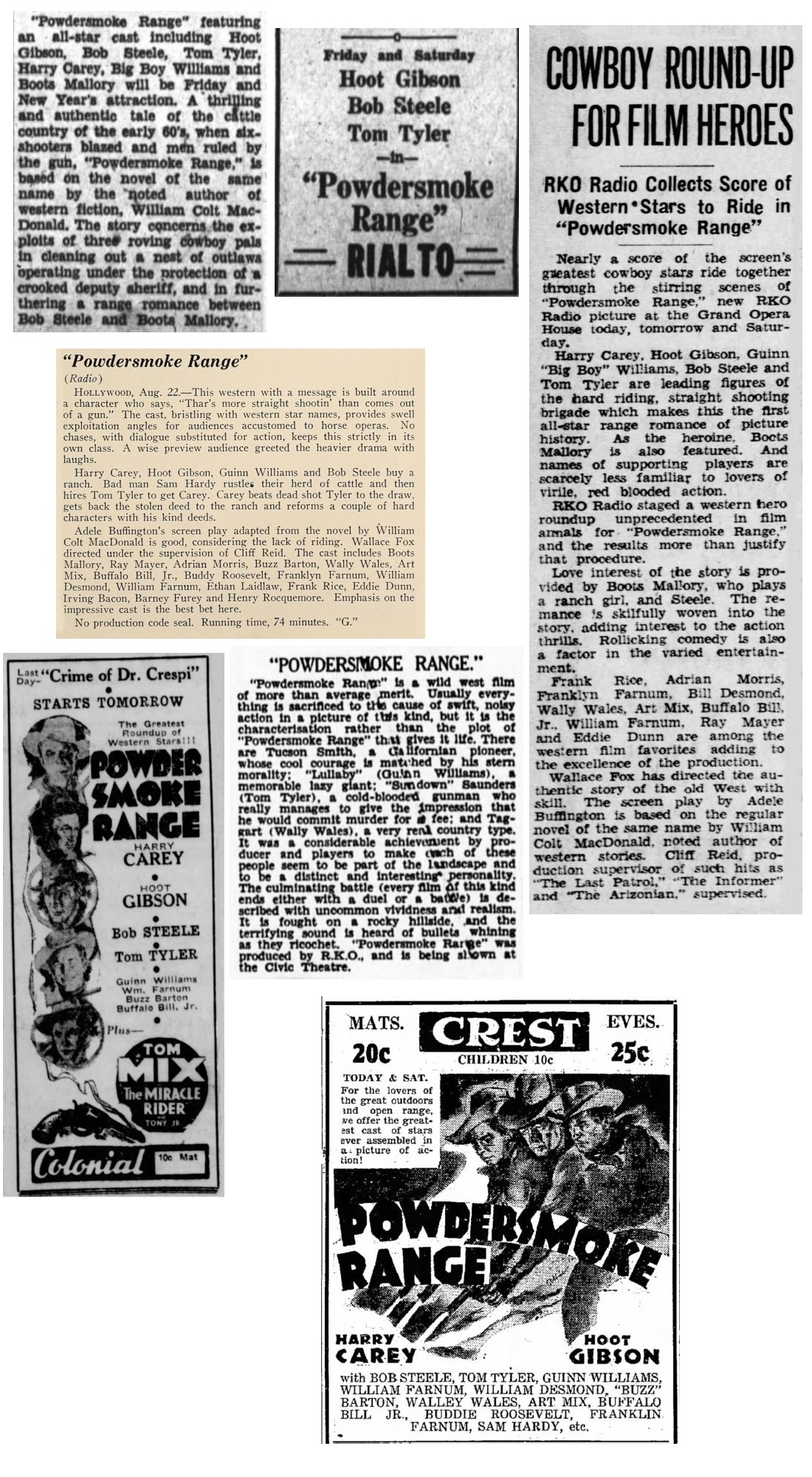 All composed text on this page is copyright Aventuras de Tom Tyler, 2018-2021.
No copyright infringement upon Tom Tyler's handsome face and gorgeous physique is intended. Neither is one intended upon his work. This website will always be ad-free and affiliate-free.

2015-2022 Aventuras de Tom Tyler