Pioneers of the West (1929)
You only wanted me
for all the things
I can give you
- C. Scott
Director: J. P. McGowan
Writers: Sally Winters
Cast:
Tom Tyler as Phil Sampson
J.P. McGowan as Tom Dorgan
Charlotte Winn as Dorothy McClure
Mack V. Wright as 'Spike' Harkness
Tom Bay as 'Bull' Bradley
George Brownhill as Superintendent
Status: Exists as 35mm in a private collection.
Length: 4262 feet
Phil Sampson is an express company agent whose assignment is to find out who robbed a mail express train and committed a murder. Dorgan, who is a train engineer, is considered a prime suspect and is sent to prison for the crimes when in reality it was his son who committed the crime. Phil also has to locate a missing package that was on the mail express – and gets emotionally entangled with Dorothy, the daughter of one of the suspected men shot dead during the robbery. Phil is not alone in seeking the package, as Bradley, the son of Dorgan, is also hot on the trail to locate it. But Phil has competition with Bull Bradley in vying for Dorothy. Meanwhile, Dorgan still has the missing package from the mail robbery in his possession – stuffed among his belongings by Bradley. Phil recovers the package, but not without a scuffle in which Bradley gets plugged, leaving Phil with solving the case – and marrying Dorothy.
Tom Tyler is marketed as an "effervescent young star of Syndicate Western Pictures" in news releases on "Pioneers of the West", what is noteworthy is that he is also officially in the role of an officer, one that would eventually be carried over into his talkies. J.P. McGowan plays a formidable role as Tom Dorgan, as well as directing.
Taglines:
A story of the early west during the pioneer days of young America. You'll see one of the most thrilling stories ever filmed. (The Morning Call, Allentown, PA, April 4, 1930)
Starring Tom Tyler in a romantic tale of the plains. Everything in the way of thrills, a train robbery, ranch life, fast riding and shooting. (The Burlington Hawk-Eye, Burlington, Iowa, April 12, 1930)
Sources:
The Film Daily, January 30, 1930
Motion Picture News, February 15, 1930
The News-Chronicle, Shippensburg, PA, March 28, 1930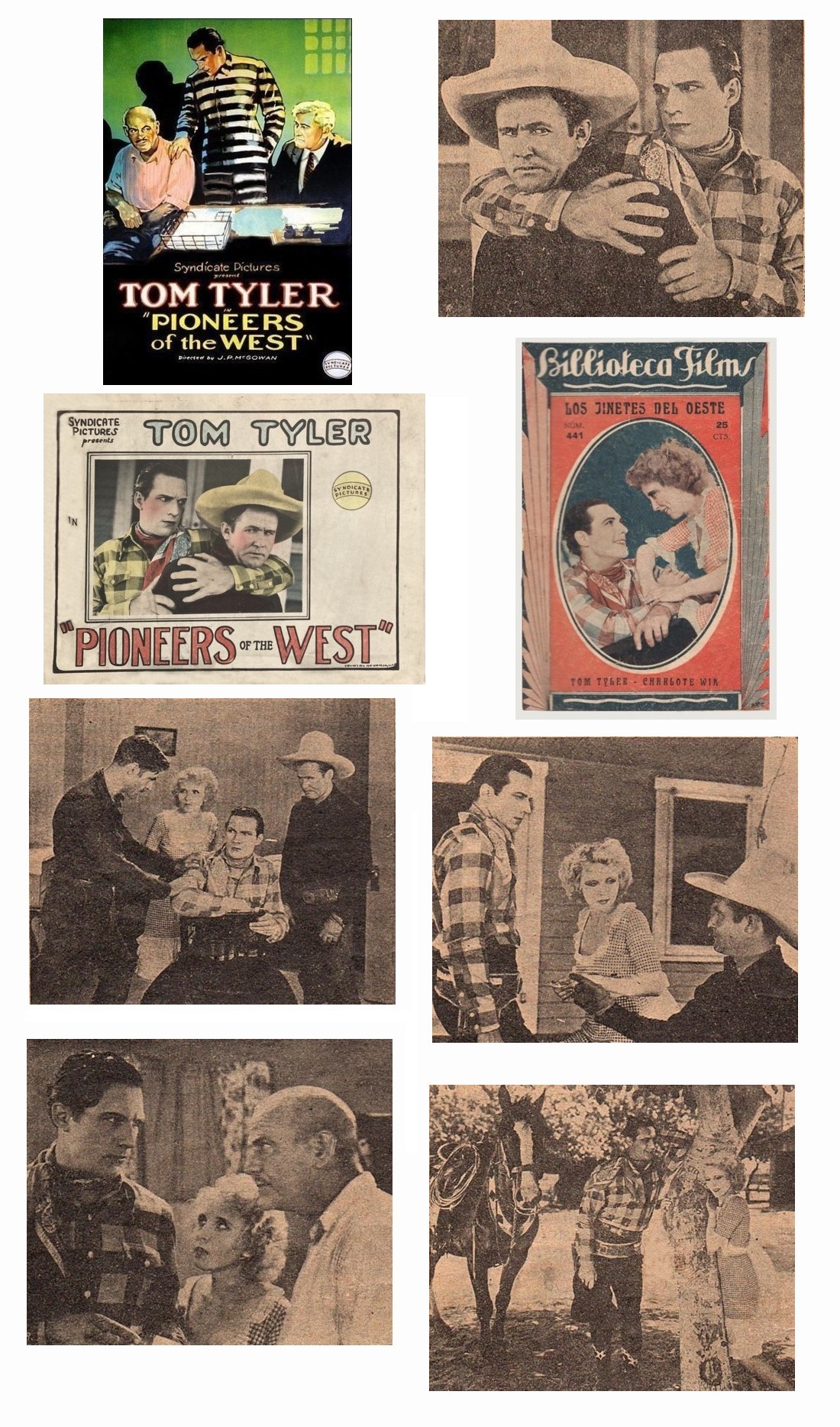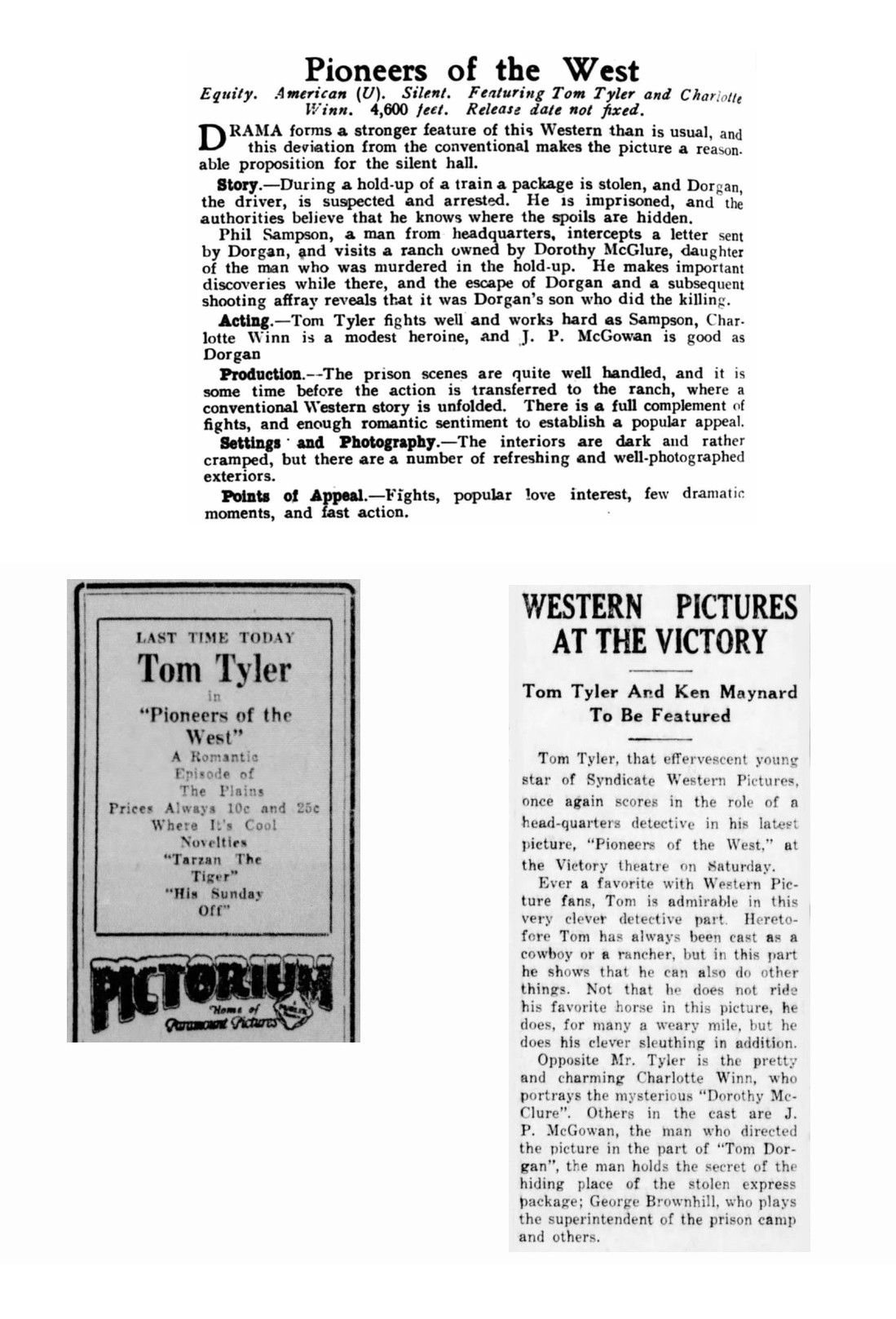 All composed text on this page is copyright Aventuras de Tom Tyler, 2018-2021.
No copyright infringement upon Tom Tyler's handsome face and gorgeous physique is intended. Neither is one intended upon his work. This website will always be ad-free and affiliate-free.

2015-2022 Aventuras de Tom Tyler