Partners of the Trail (1931)
I go first class
nothing is second best
- C. Scott & D. Dyer
In this western story of intrigue and excitement, Tom Tyler is Larry Condon, hot on the trail of a man who discovers his wife has been having an affair behind his back. Once Larry shoots the man who was fooling around with his wife, he leaves her and heads out to Arizona in order to get a new lease on life - until he meets John Durant (Reginald Sheffield), who was implicated in the affair with Larry's wife.
Because both Larry and John used assumed names when they first met each other, neither man knows who the other really is, and become friends quickly. Durant, however, gets arrested for the crime Larry committed and is arrested by Sheriff McWade (Lafe McKee) and put in jail. Durant eventually breaks jail, however, and becomes intent on wanting to shoot Larry, who has managed to avoid being arrested for shooting his wife's lover. Durant comes to terms with himself, and resolves the conflict existing between him and Larry.
In addition to the crime in which both men are associated, there is a lovely saloon dancer who catches their eye, Roby Gerard (Betty Mack). Larry's conscience finally catches up with him, and he finally confesses to the sheriff that he is the one who shot his wife's lover, and not Durant.
Released by Trem Carr Pictures, "Partners of the Trail" is more adult-themed while at the same time leaning towards strong human interest, as all of Tom's movies were for this production company. "Partners of the Trail" is a lost film; we would like to see this surface and be restored when it does.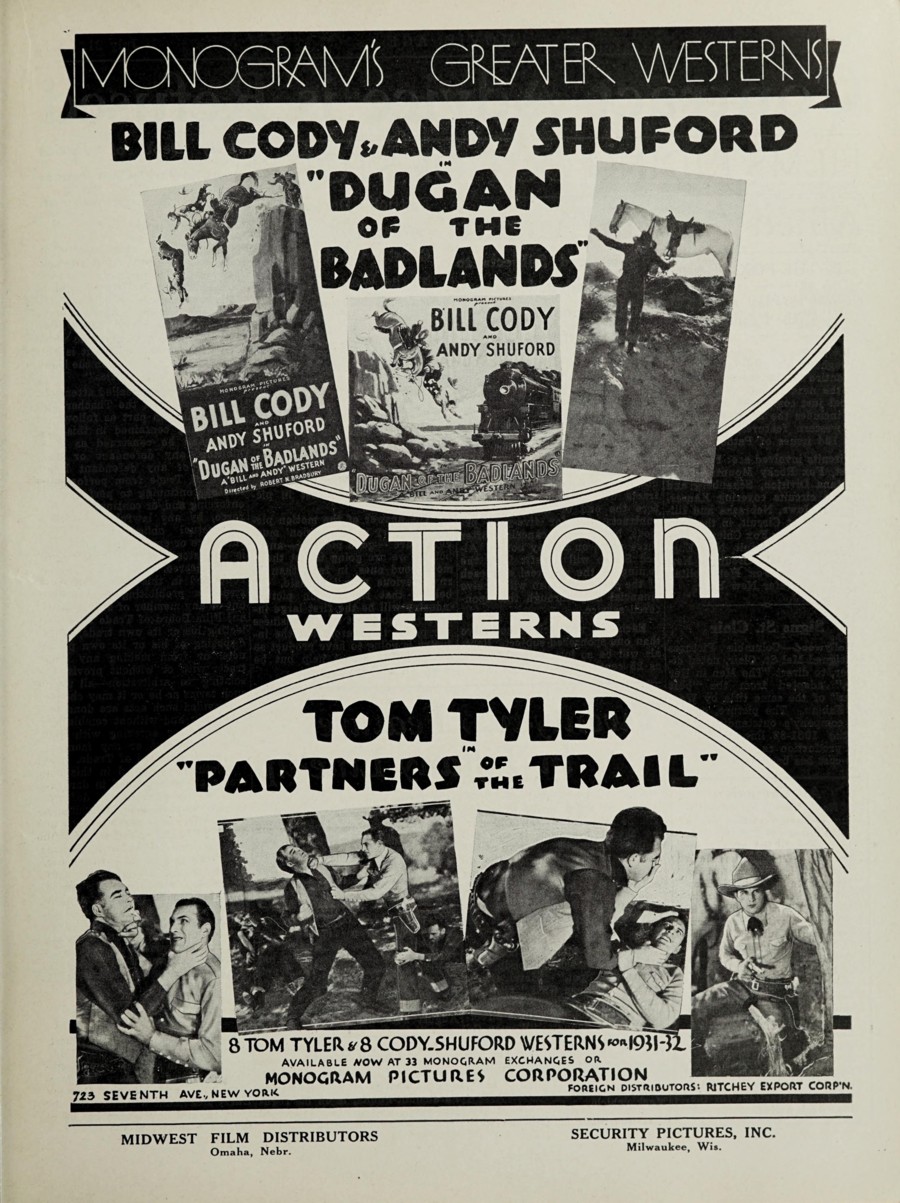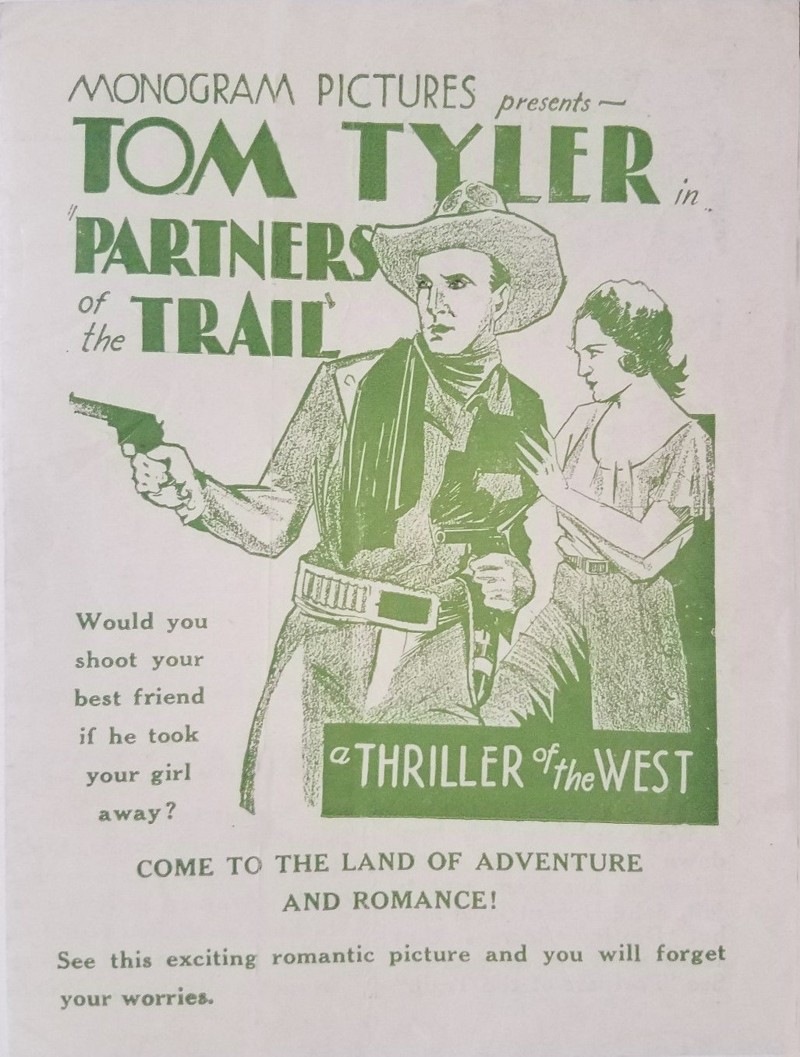 All composed text on this page is copyright Aventuras de Tom Tyler, 2018-2021.
No copyright infringement upon Tom Tyler's handsome face and gorgeous physique is intended. Neither is one intended upon his work. This website will always be ad-free and affiliate-free.

2015-2022 Aventuras de Tom Tyler