Outlaws of Cherokee Trail (1941)
IMDB Outlaws of Cherokee Trail
Met somebody else
and then you left me by myself
- C. Scott & D. Dyer
Outlaw Lamar (Roy Barcroft) thinks he is safe conducting his operations from the Cherokee reservation – until the Three Mesquiteers come along. Then when the Rangers capture and imprison Lamar's brother, all hell breaks loose, and the Three Mesquiteers must disguise themselves as Indians in order to get past the guard at the outpost to capture Lamar. Some of the exciting moments in this movie are: Tom chasing after Tucson on horseback and taking him down, Tom stopping a "riderless" covered wagon in the center of town with a dead driver inside, and a Texas Boundary/ Cherokee reservation sign that gets moved around a lot - by Lullaby! Best of all, a group of Indians play poker and one of them is disguised as a baby helping the chief cheat at winning.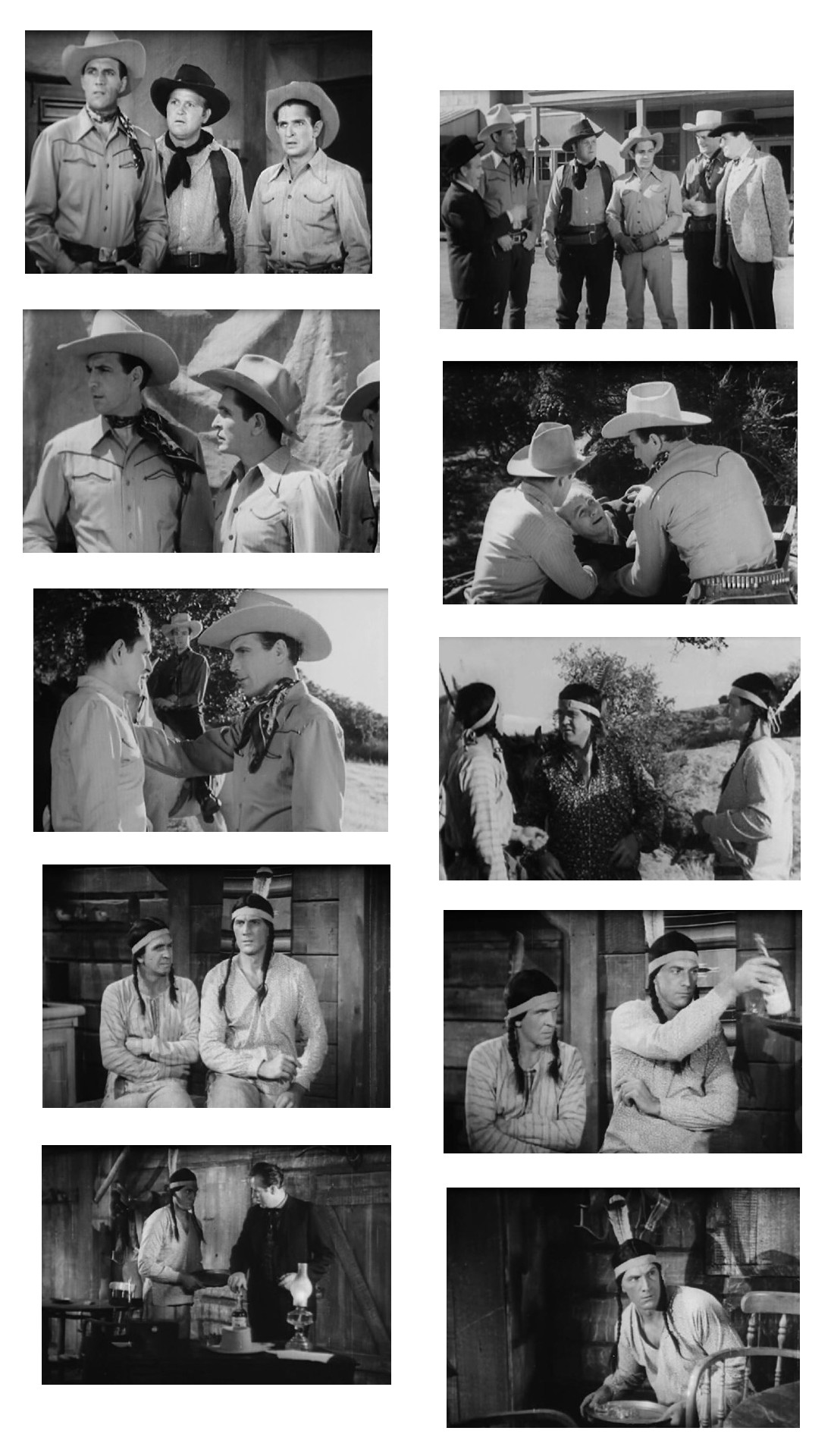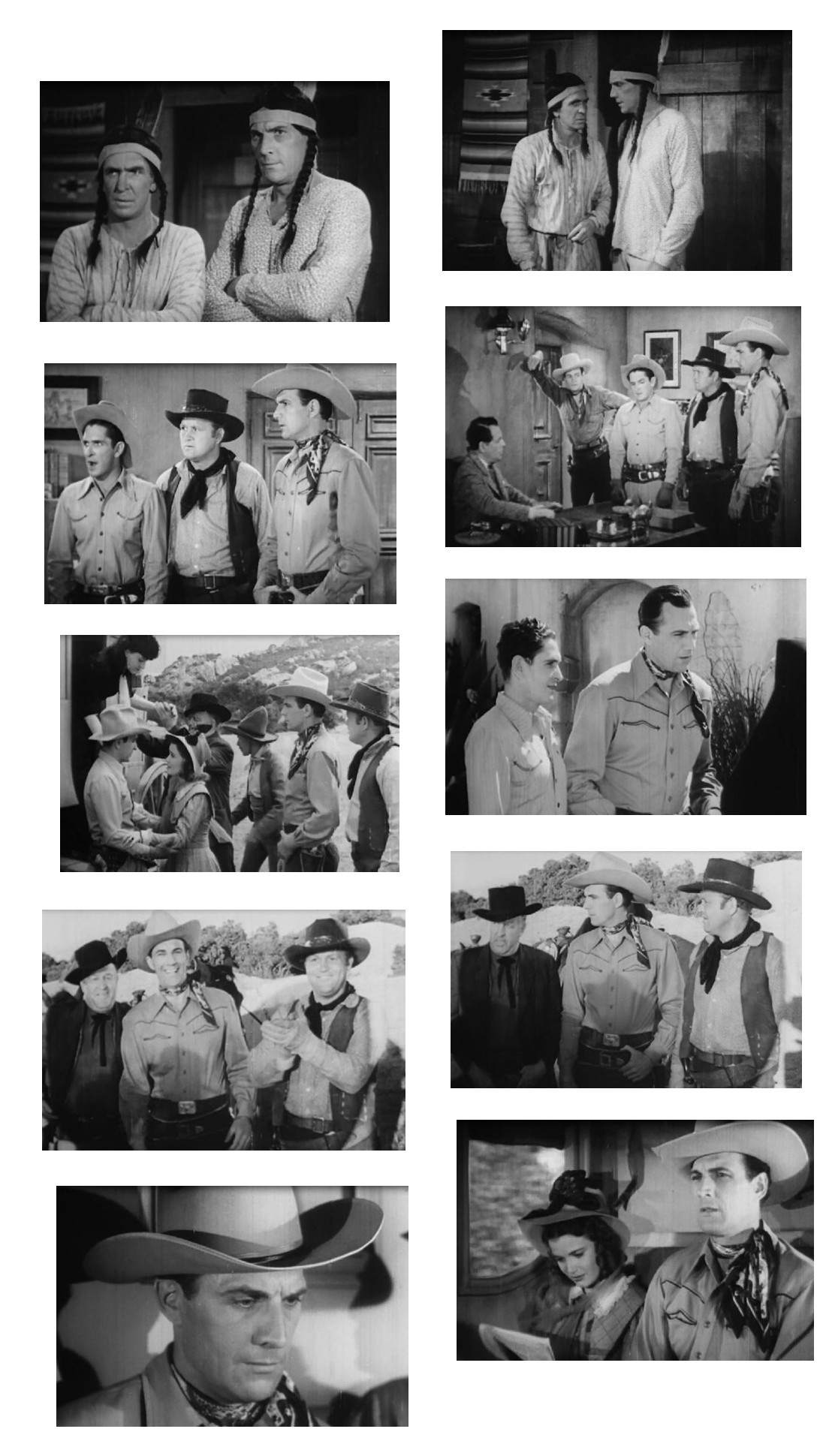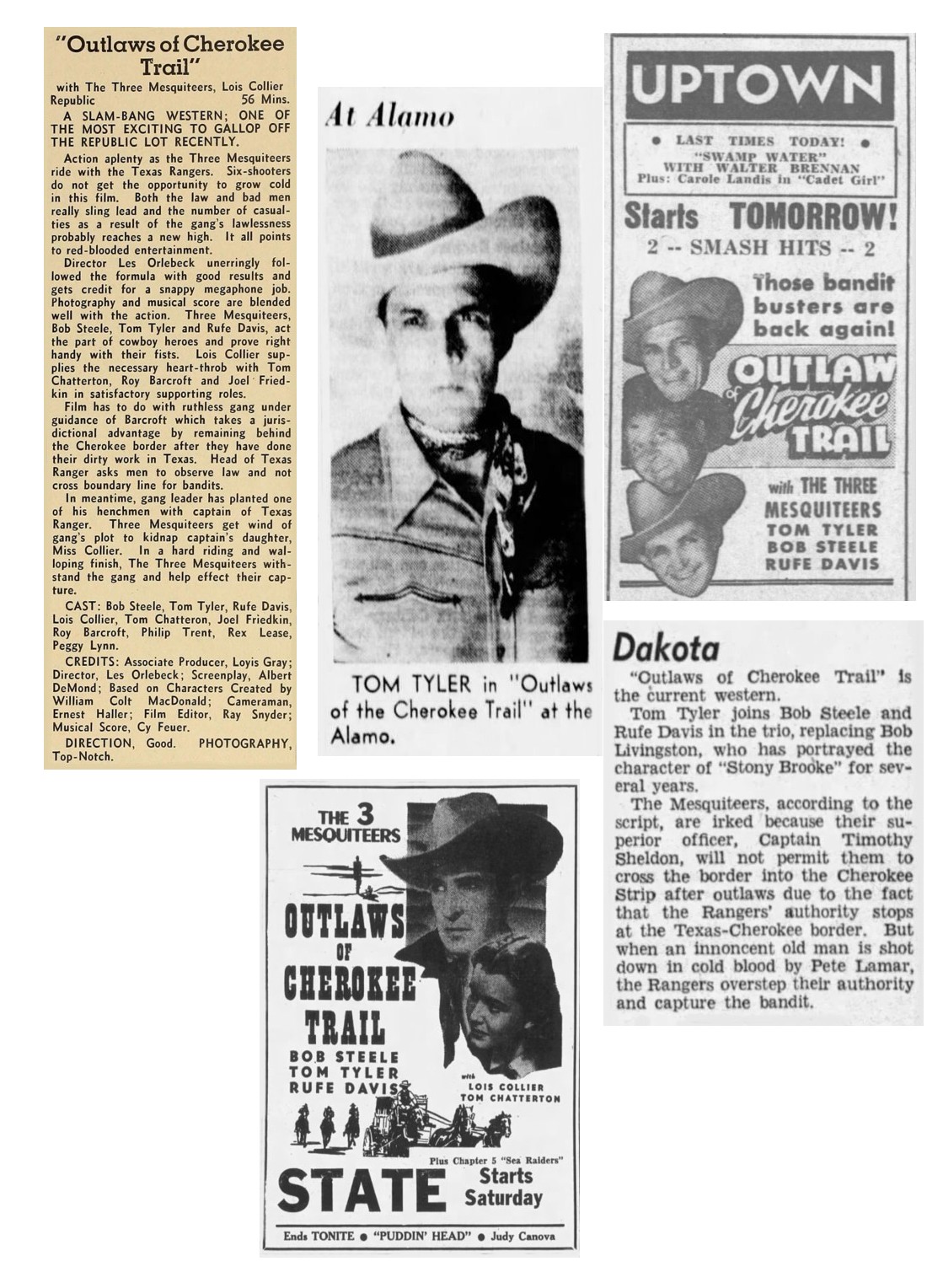 All composed text on this page is copyright Aventuras de Tom Tyler, 2018-2021.
No copyright infringement upon Tom Tyler's handsome face and gorgeous physique is intended. Neither is one intended upon his work. This website will always be ad-free and affiliate-free.

2015-2022 Aventuras de Tom Tyler