Mystery Ranch (1934)
Read all the stories of my pages
Read all the words from front to back
- C. Scott & D. Dyer
Tom is Bob Morris, a western dime-novel writer from the city who gets invited to spend some time at a really wild wild ranch out west. It is not long before he discovers that the Henderson ranch owners are really putting on a show for him and that none of the wild west acts are real - until he encounters a real robbery in the works.
Look for Tom performing a Roman ride on a double-horse runaway carriage. IMDB does not state if a stunt double was used so I will assume Tom did the stuntwork here (he was an exceptional horseman, after all). Jack Perrin (credited as Jack Gable) is George Andrews, one of the ranch hands.
Watch "Mystery Ranch" on Youtube!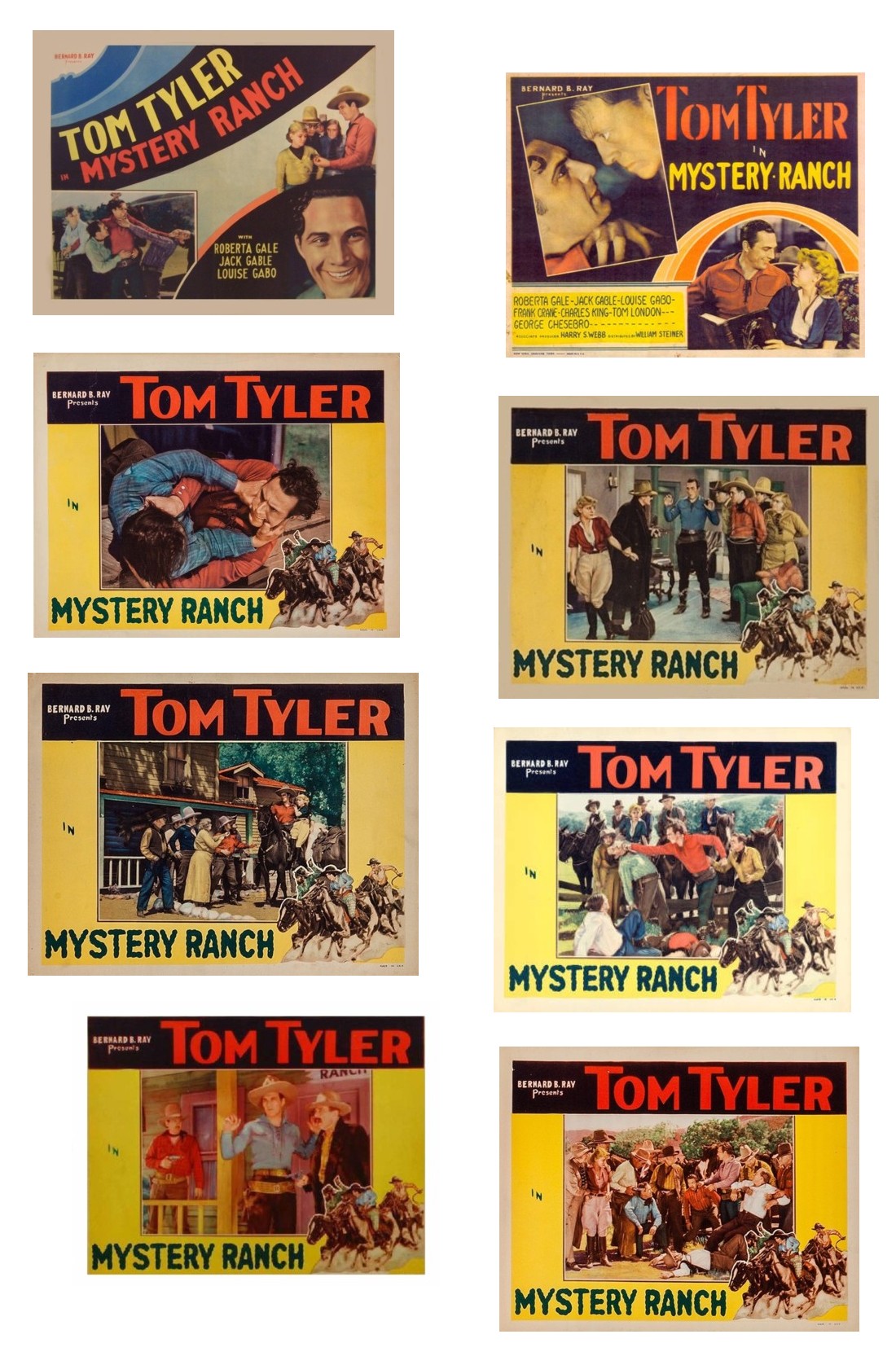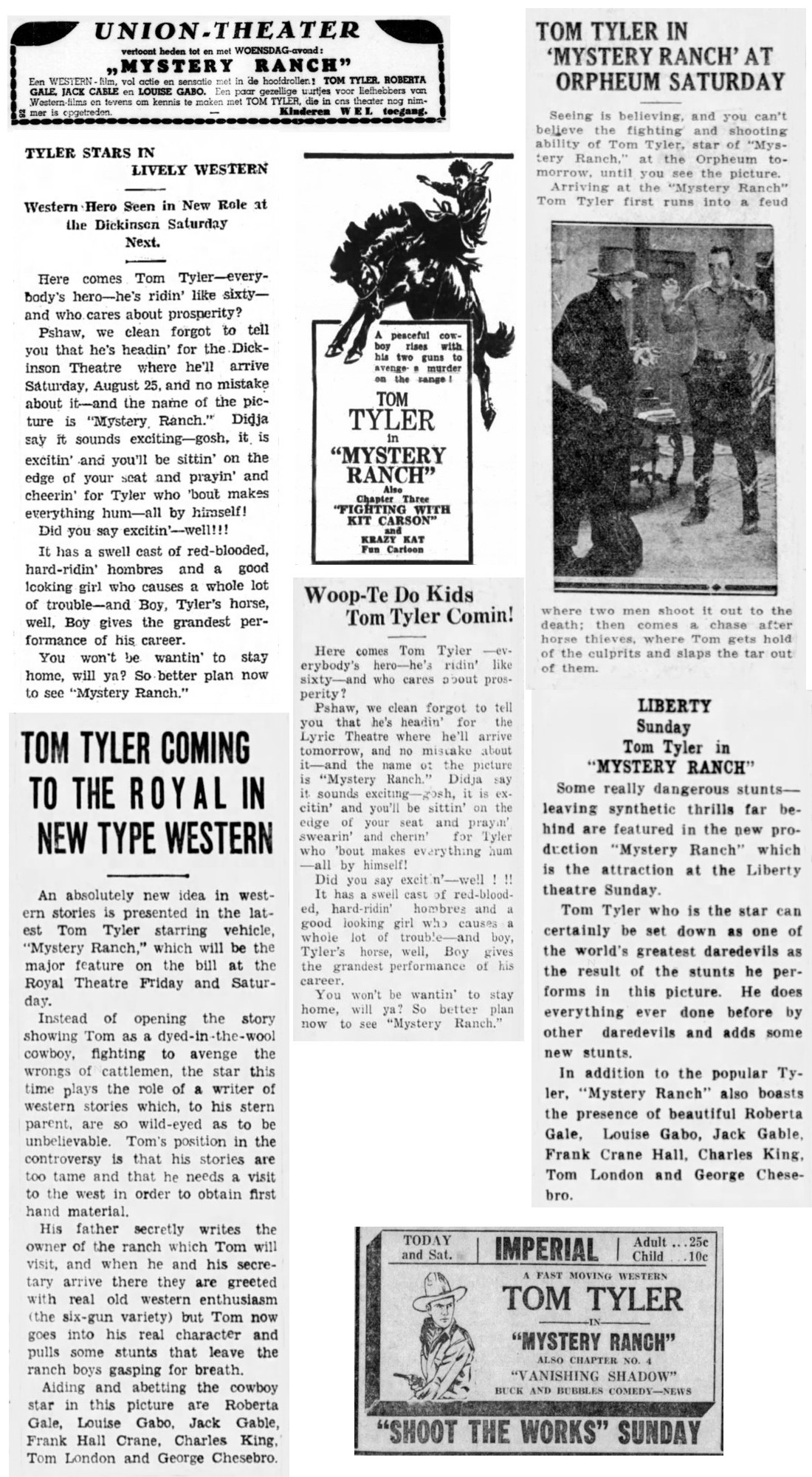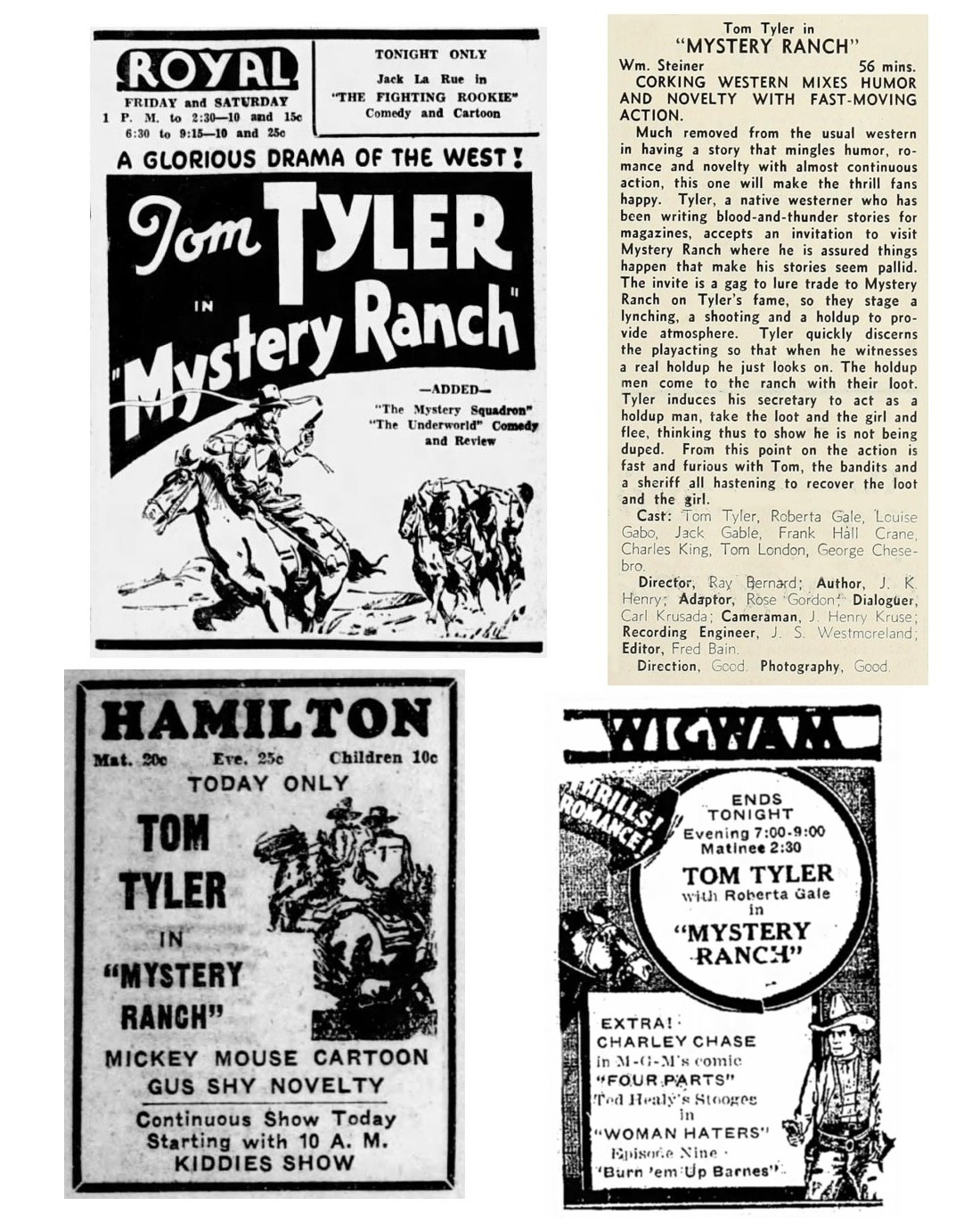 &nbsp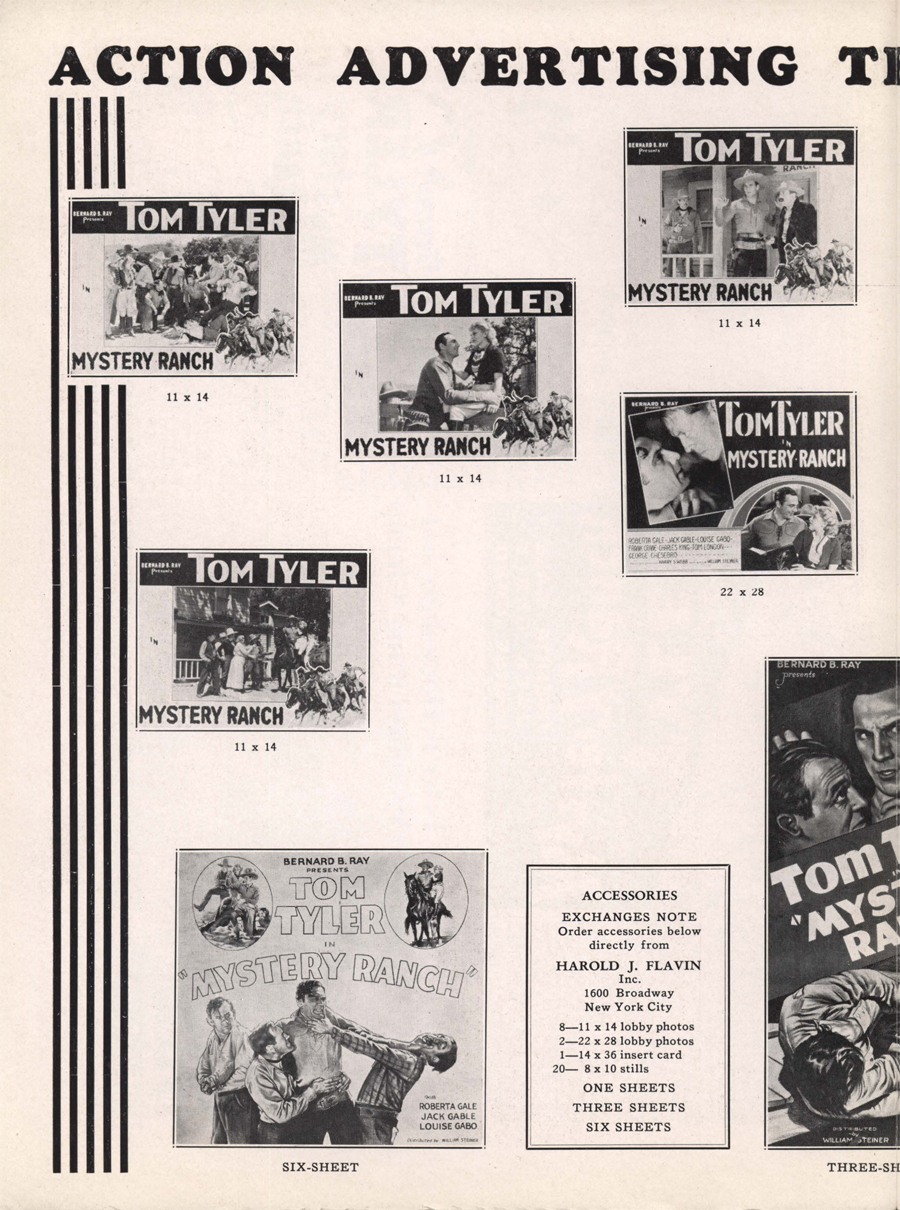 &nbsp
&nbsp
&nbsp
&nbsp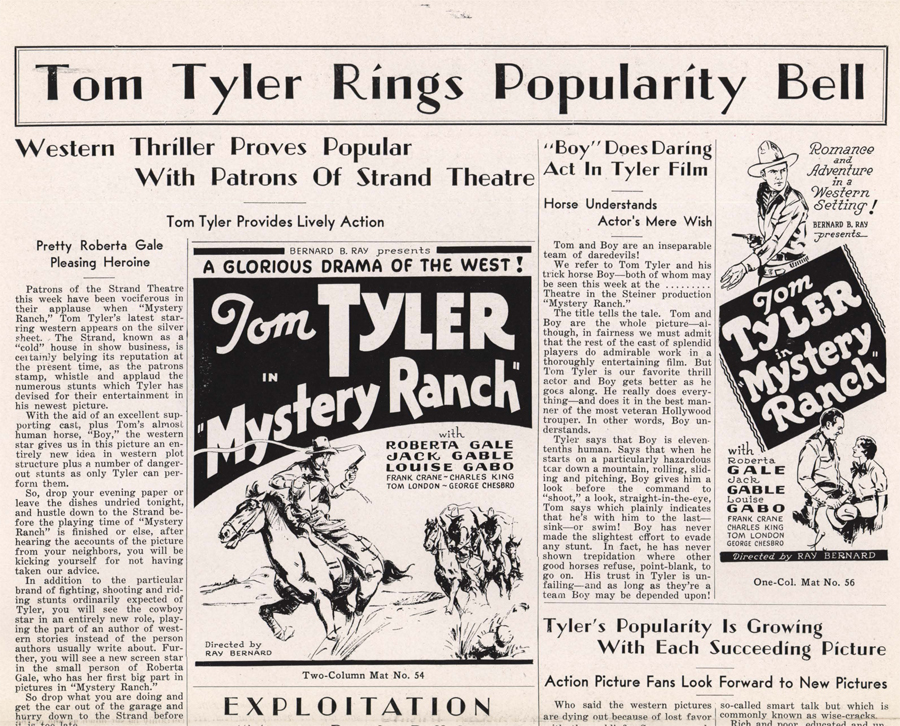 &nbsp
&nbsp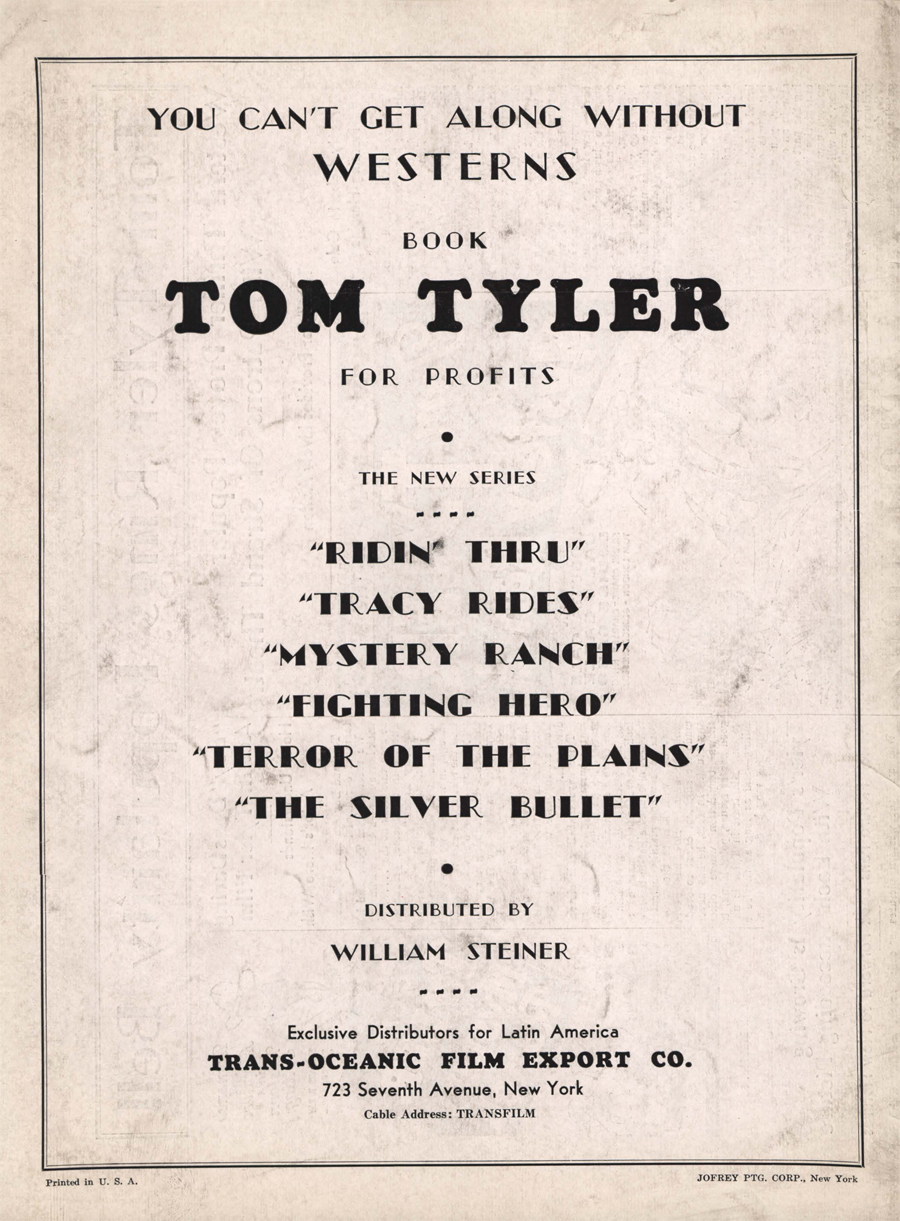 &nbsp
All composed text on this page is copyright Aventuras de Tom Tyler, 2018-2021.
No copyright infringement upon Tom Tyler's handsome face and gorgeous physique is intended. Neither is one intended upon his work. This website will always be ad-free and affiliate-free.

2015-2022 Aventuras de Tom Tyler