Lost Ranch (1937)
Everyone wants some more pennies
Trouble is I ain't got one
- C. Scott & D. Dyer
Tom Wade of the Cattlemen's Protective Association is on assignment with his partner, Happy (Howard Bryant), to find out who kidnapped a rancher by thse name of Carroll (Lafe McKee) - whose daughter Rita (Jean Martel) and her friend Minnie (Marjorie Beebe) are also trying to track him down. Tom teams up with the two ladies, and they discover why Carroll was kidnapped; he engaged in illegal business matters with a man named Garson (Forrest Taylor).
Tom is a "singing cowboy" at the start of the film but his voice is clearly dubbed in. A much better part of the movie is watching him lift and remove a small tree trunk blocking the road. He was practicing for his future role of Captain Marvel here. <3
Watch "Lost Ranch" on Youtube!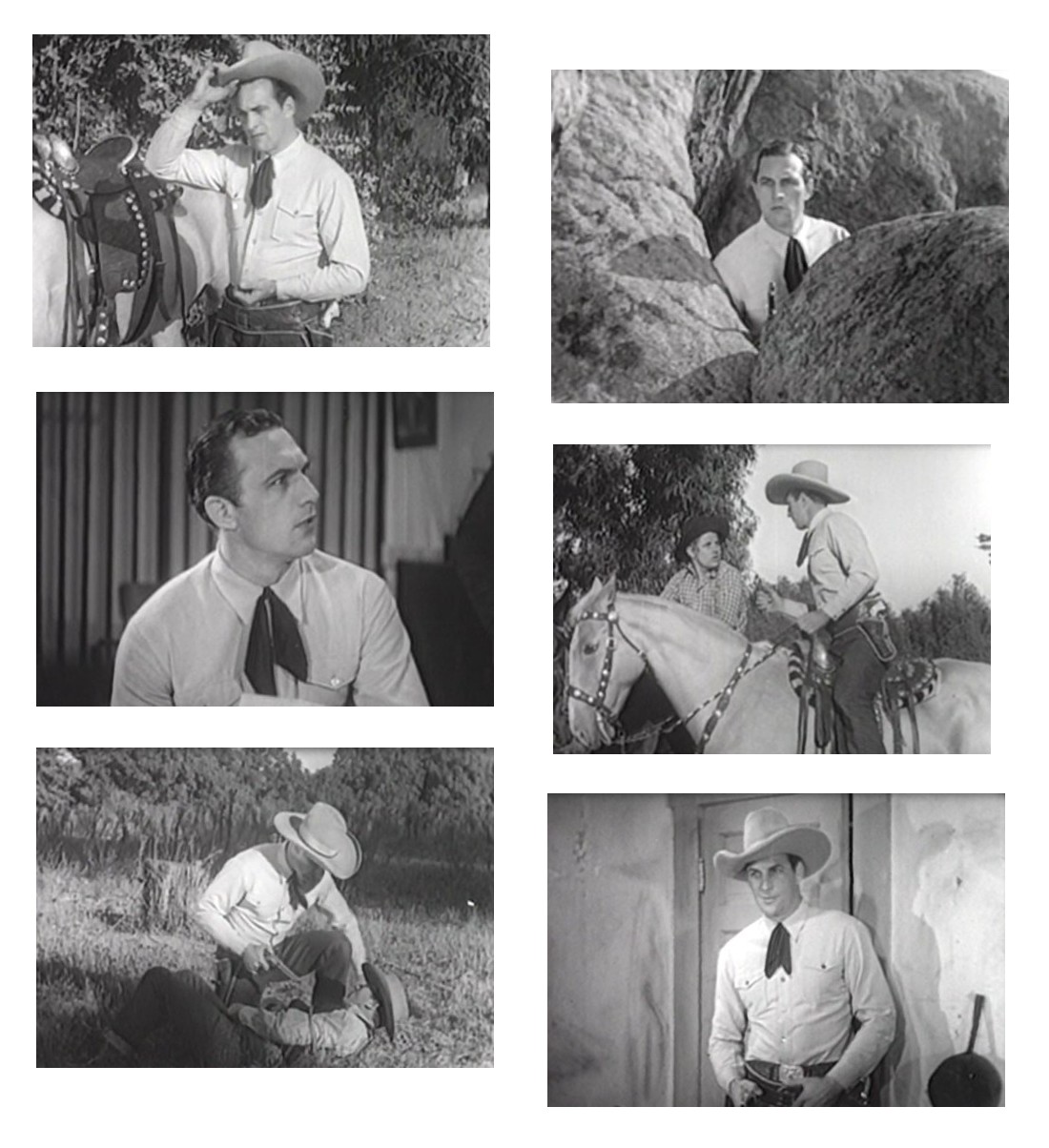 &nbsp
All composed text on this page is copyright Aventuras de Tom Tyler, 2018-2023.
No copyright infringement upon Tom Tyler's handsome face and gorgeous physique is intended. Neither is one intended upon his work. This website will always be ad-free and affiliate-free.

2015-2023 Aventuras de Tom Tyler