Ladies of Washington (1944)
Roundabouts and children's shouts
and any doubts
that ever filled my mind
- C. Scott & D. Dyer
Tom portrays a federal agent in this exciting mystery drama about a group of female rommates who work for the federal government when one of them, Jerry Dailey (Sheila Ryan), meets and starts keeping company with Michael Romanescue (Anthony Quinn) - who happens to be an enemy agent.
Watch "Ladies of Washington" at Youtube!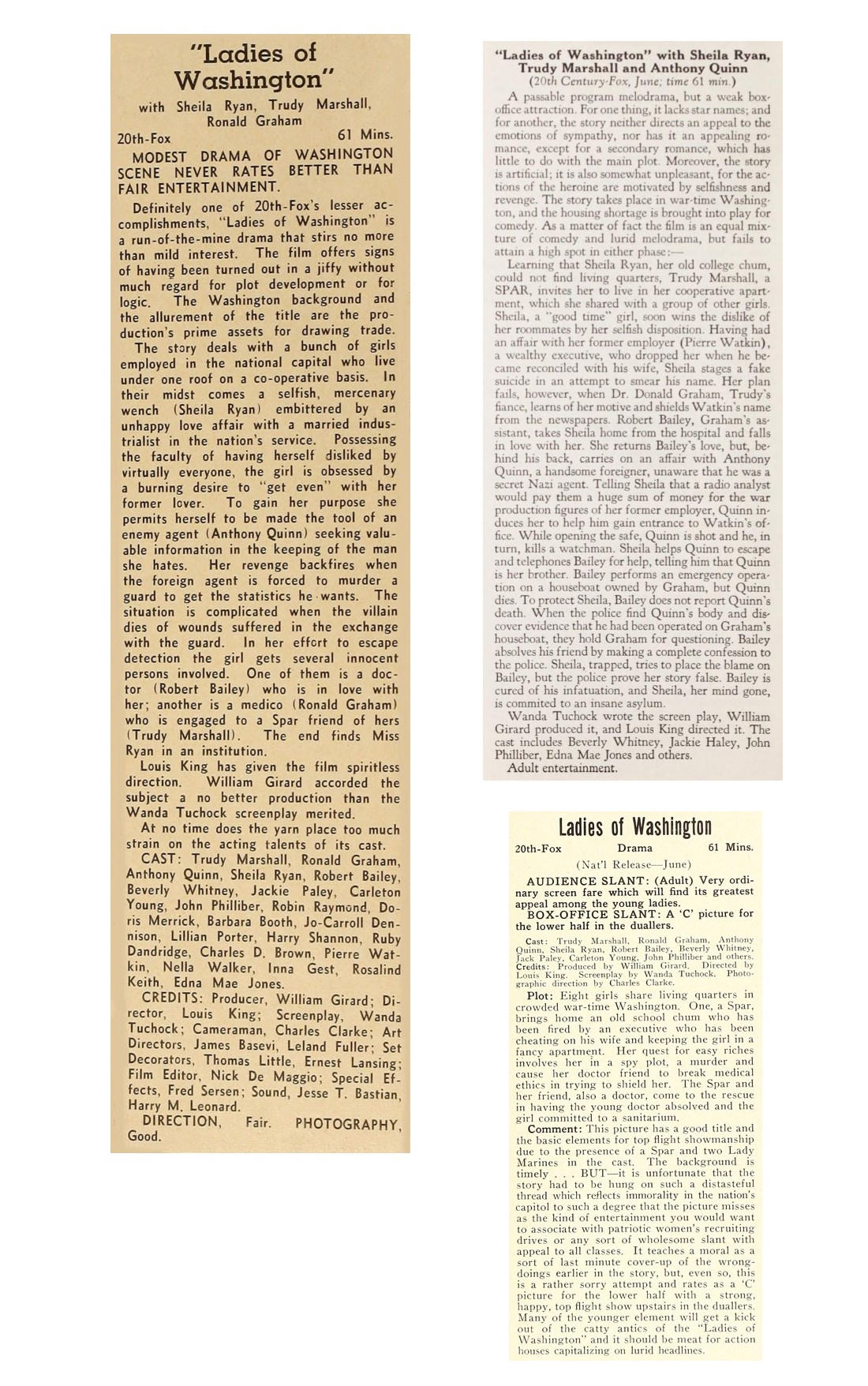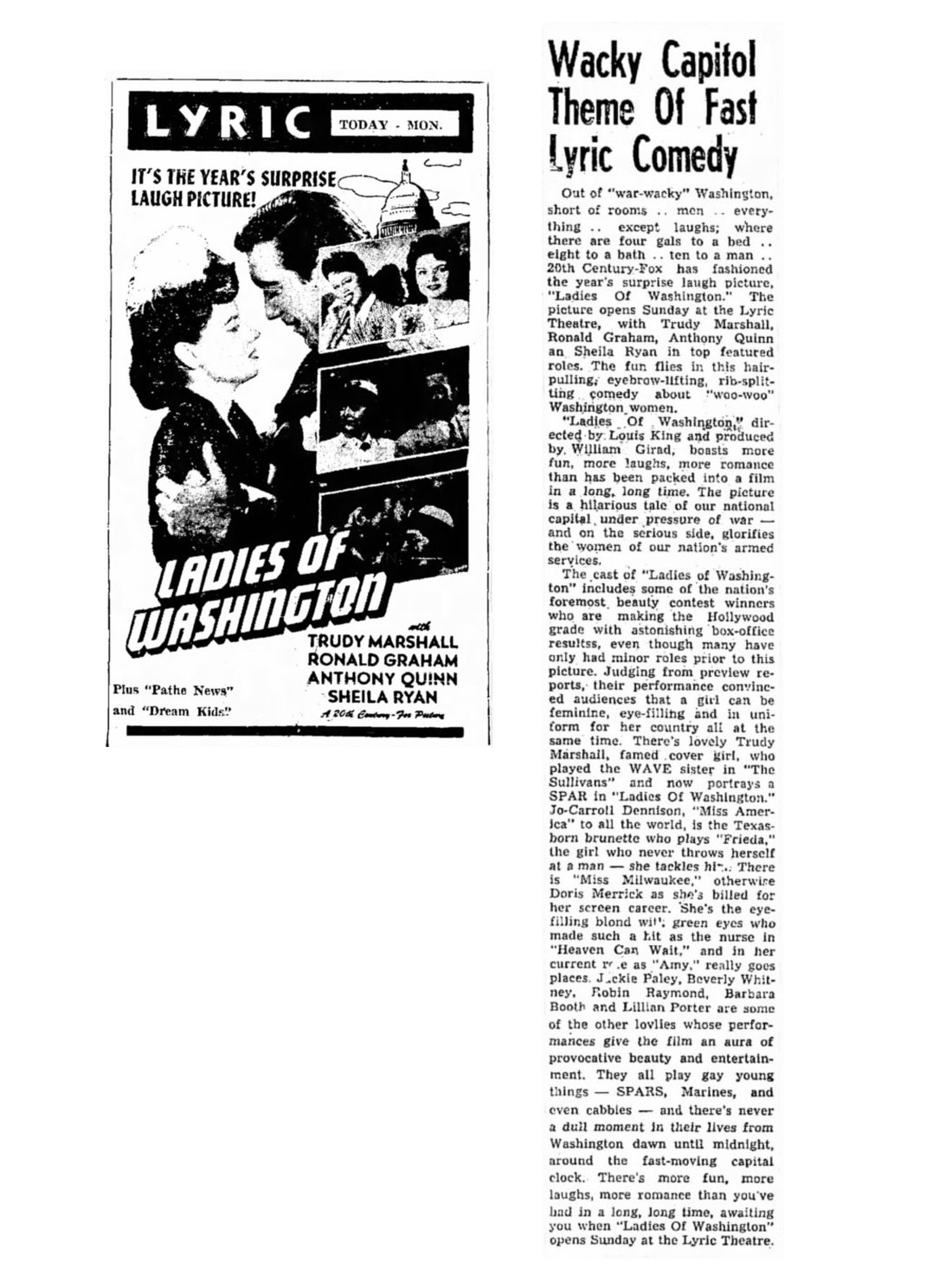 All composed text on this page is copyright Aventuras de Tom Tyler, 2018-2023.
No copyright infringement upon Tom Tyler's handsome face and gorgeous physique is intended. Neither is one intended upon his work. This website will always be ad-free and affiliate-free.

2015-2023 Aventuras de Tom Tyler