Jungle Mystery (1932)
Though it seems the whole world's
on the take
- C. Scott & D. Dyer
Kirk Montgomery and his friend Fred Oakes (Noah Beery Jr) are two hunters who decide to travel to Africa to seek their wealth in ivory. During their safari they meet up with a rival ivory hunter by the name of Shillow (Philo McCullough). But Kirk and Fred get sidelined when they meet John Morgan (William Desmond) and his daughter Barbara (Cecilia Parker), in hopes of finding her lost brother Jack (Onslow Stevens). Shillow and his men think of everything they possibly can to keep Kirk and Fred from gaining access to the mass store of ivory which lay hidden in the depths of Africa. To top that off, Kirk and his team must fight off a hideous jungle monster who has a thirst for human blood - and fight to stay alive.
Based on "The Ivory Trail" (first published in 1919) by Talbot Mundy, "Jungle Mystery" was considered to be one of the most exciting film serials to date in 1932. One cinema owner in Paris, Arkansas who exhibited "Jungle Mystery" stated that this has been the best film serial since the invention of sound pictures (Motion Picture Herald, November 11, 1933). There is no shortage of wild animal action in "Jungle Mystery" or dangerous traps set for the story's heroes, and it seems only natural for Tom Tyler to be cast in the role of Kirk Montgomery, set in the virile wilds of Africa - the same setting for the 1943 Columbia Pictures "The Phantom". "Jungle Mystery" was also shown in Canada, Austria, Germany, and the Netherlands. Curiously enough, when this serial first came out it was not advisable for the youngest of viewers (small children), due to the portrayal of jungle wildlife in all its dangerous and frightening glory.
Despite the belief that "Jungle Mystery" was considered a lost film for many years, in 2015 the Universal Pictures film preservation department restored the entire 12-chapter serial plus the 75-minute feature version. This serial was showcased at Cinecon 52 in 2016 in Los Angeles California. The next step is to encourage Universal to release "Jungle Mystery" on DVD - a petition for this is located here.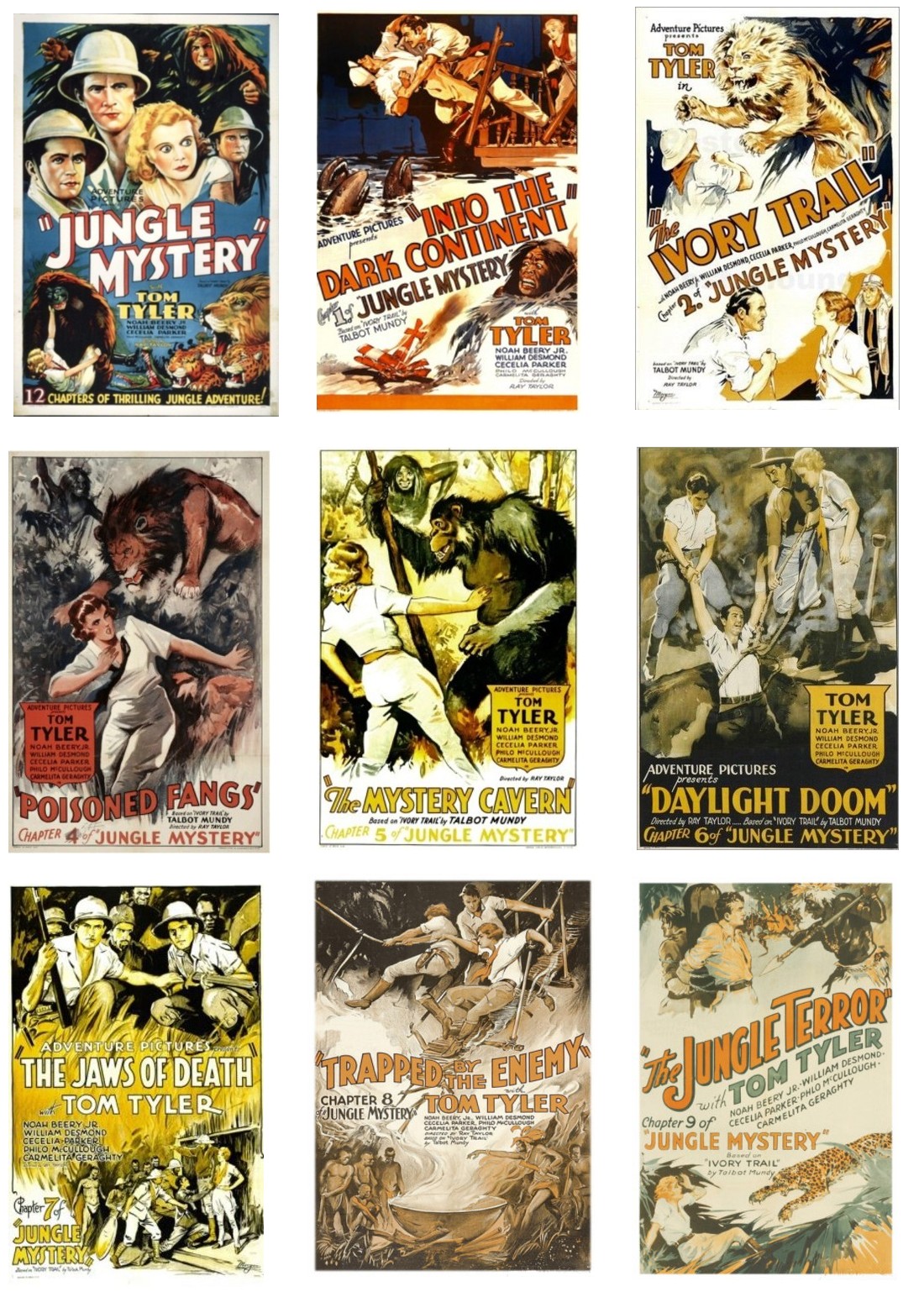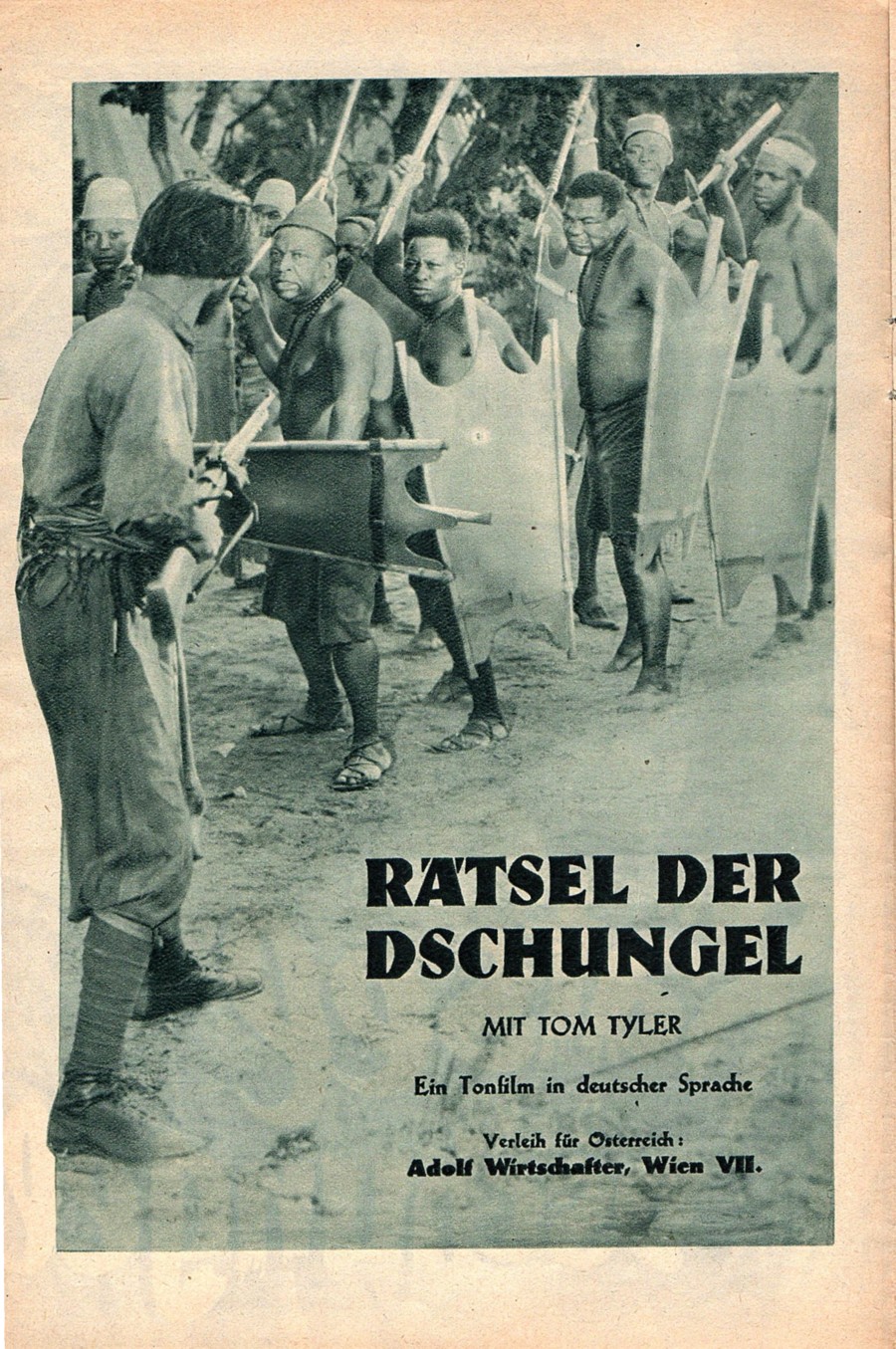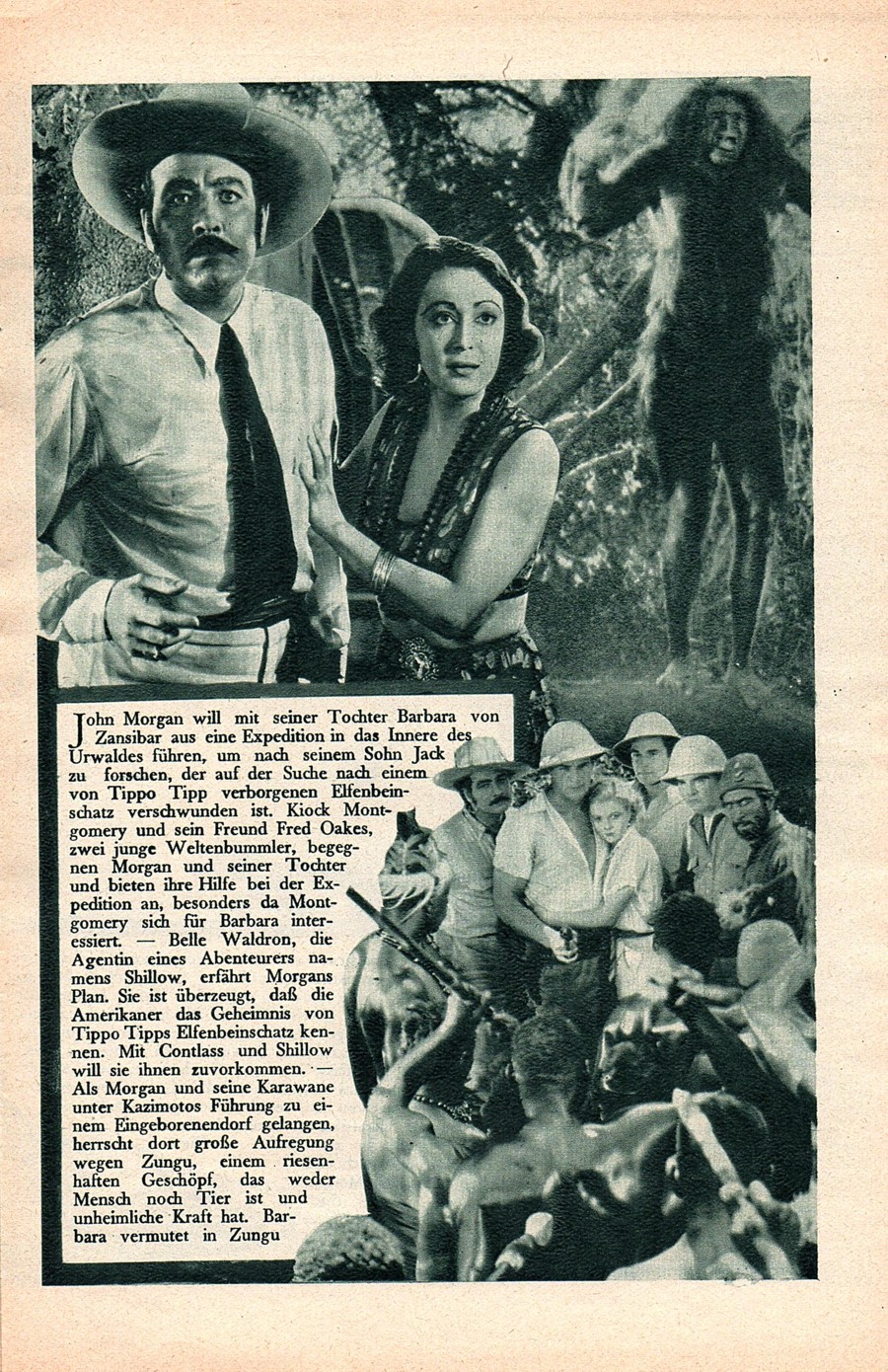 All composed text on this page is copyright Aventuras de Tom Tyler, 2018-2021.
No copyright infringement upon Tom Tyler's handsome face and gorgeous physique is intended. Neither is one intended upon his work. This website will always be ad-free and affiliate-free.

2015-2022 Aventuras de Tom Tyler