Fighting Hero (1934)
Your face
Your smile
Is never far behind me
- C. Scott & D. Dyer
Tom Hall is an Express Agent who attempts to infiltrate the gang that has been robbing gold shipments coming into town. In order to achieve that, he passes himself off as a wanted man, while at the same time rescuing a young Mexican girl, Conchita Alvarez (Renee Borden) from being framed for a murder she did not commit. Tom eventually finds the gang leader (J. P. McGowan) at his camp, and joins, waiting for the right moment to expose them to the sheriff. Meanwhile, Conchita finds herself falling in love with Tom, grateful that he rescued her from being a convicted murderer.
Tom wears a shirt very similar to the ones he wore during his early silent film years with FBO. Notably, the DVD cover of "Fighting Hero" as put out by Alpha Video includes a shot of Tom in 1934 - as well as one from the 1920's with Frankie Darro, a paean to his film career to date.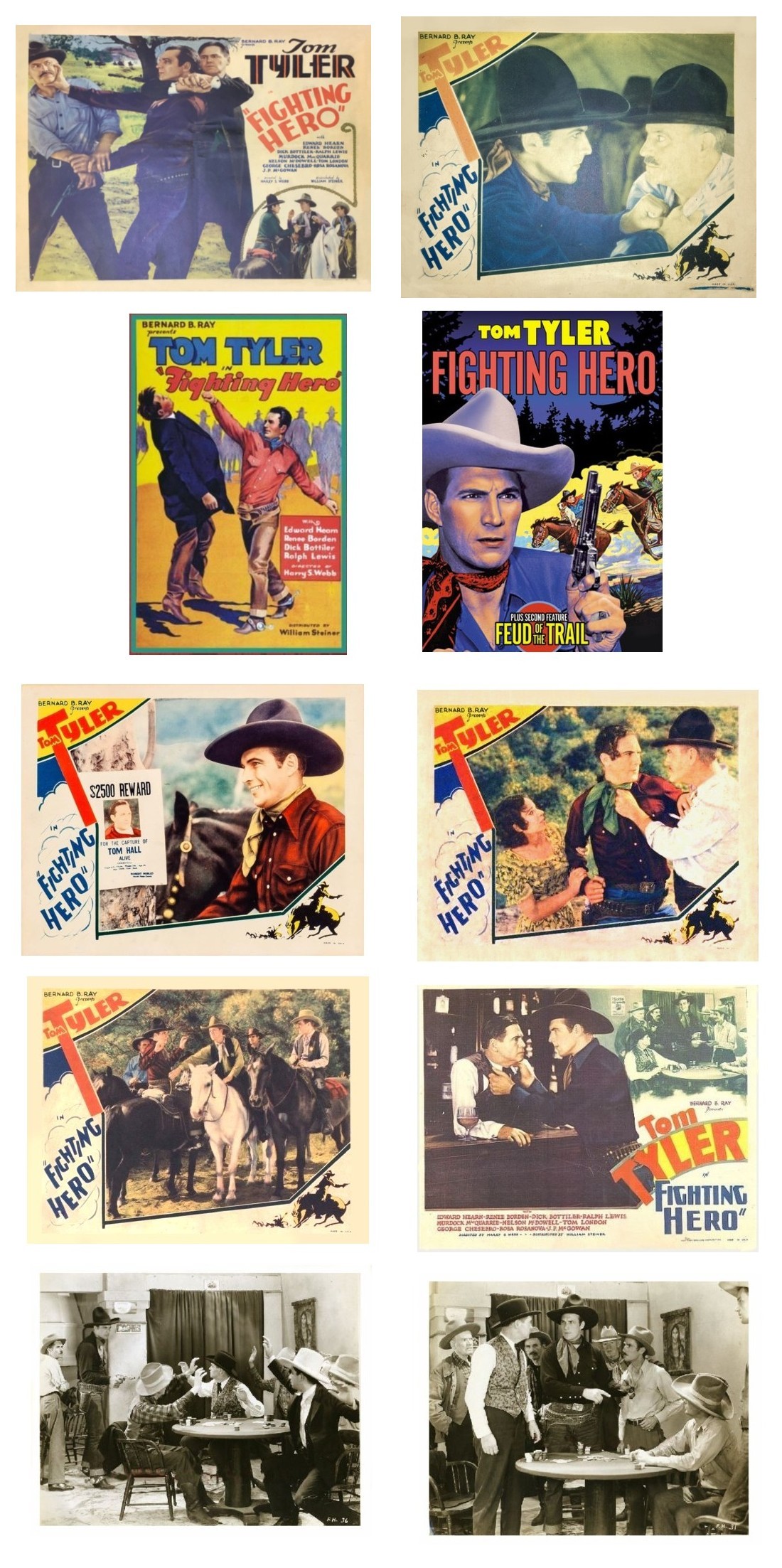 All composed text on this page is copyright Aventuras de Tom Tyler, 2018-2021.
No copyright infringement upon Tom Tyler's handsome face and gorgeous physique is intended. Neither is one intended upon his work. This website will always be ad-free and affiliate-free.

2015-2022 Aventuras de Tom Tyler