Fast Bullets (1936)
Why the go slow
When you know so much has gone
- C. Scott & D. Dyer
In this exciting picture, Tom is a Texas Ranger who must infiltrate a gang smuggling contraband and uses one of their men, young Jimmy, to put them out of commission. Notable stunts: Look for Tom leaping off a hill to attack one of the gang members, plus he stops a runaway horse and buggy with Jimmy's sister on board (who Tom ends up marrying, of course).
Watch "Fast Bullets" at Youtube!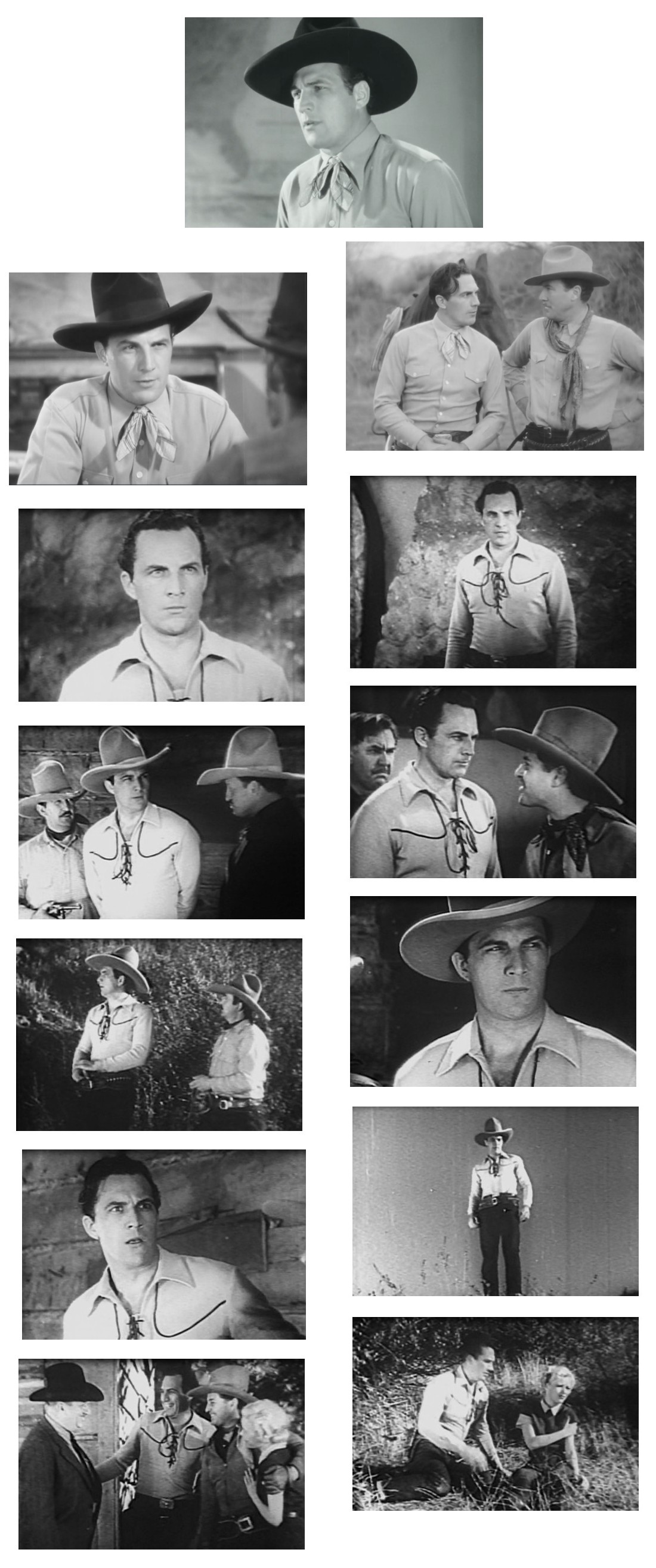 All composed text on this page is copyright Aventuras de Tom Tyler, 2018-2023.
No copyright infringement upon Tom Tyler's handsome face and gorgeous physique is intended. Neither is one intended upon his work. This website will always be ad-free and affiliate-free.

2015-2023 Aventuras de Tom Tyler