Buck Privates (1941)
So I watch your every movement
Every word and every place you go
24 hour surveillance
- C. Scott & D. Dyer
Tom is the boxing ring announcer in this highly successful Abbott and Costello movie, "Buck Privates". Tom looks every inch the athlete that he is. Look for Nat Pendleton, the wrestling champion and silver medal winner at the 1920 Summer Olympics. There is as much athletic win as there is comedy in this funny movie.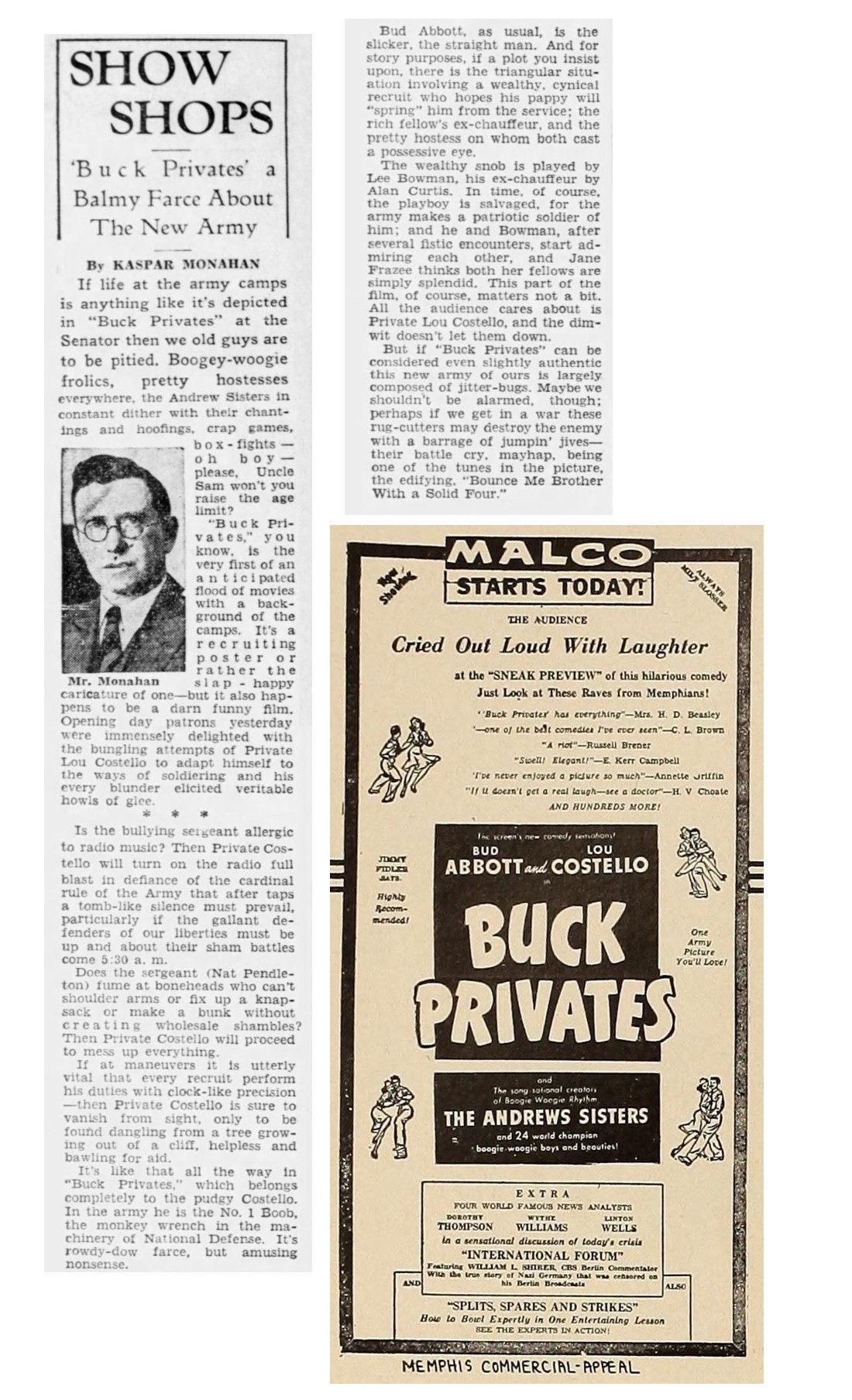 All composed text on this page is copyright Aventuras de Tom Tyler, 2018-2021.
No copyright infringement upon Tom Tyler's handsome face and gorgeous physique is intended. Neither is one intended upon his work. This website will always be ad-free and affiliate-free.

2015-2022 Aventuras de Tom Tyler